Vatican Arrests Two on Suspicion of Leaking Documents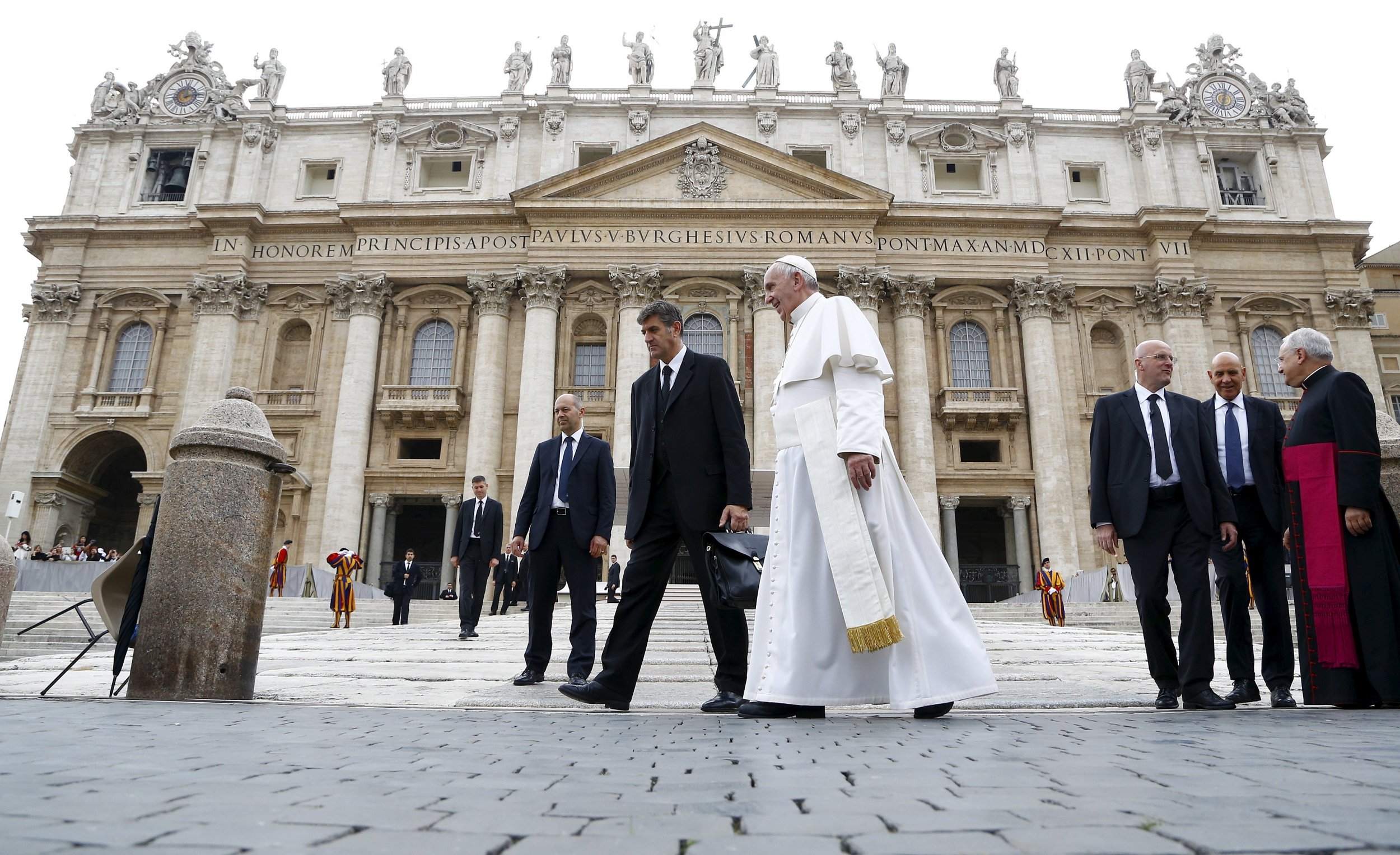 Vatican City authorities over the weekend arrested a priest and a social media expert suspected of stealing and leaking confidential information to journalists, according to a statement released Monday by the Holy See press office.
Vatican police took Monsignor Lucio Angel Vallejo Balda, a 54-year-old Spanish priest, and Francesca Chaouqui, a 33-year-old Italian laywoman, into custody over the weekend. The individuals respectively were secretary and member of a now-defunct commission Pope Francis established in July 2013 to study financial overhauls. He had created the commission in his efforts to make the Vatican's finances more transparent.
Chaouqui since has been released from custody because she cooperated with authorities and wasn't considered to be a flight risk. She was deemed a "sex bomb" by the Italian media and has been highly critical of the Vatican on Twitter. Vallejo Balda remains in jail.
The Vatican declined to comment further to Newsweek.
The criminal investigations have been ongoing for several months, according to the Vatican. The individuals were summoned for questioning over the weekend, following local media reports that Vatican police were investigating Libero Milone's stolen laptop, according to the AFP. Milone is the head of the city state's new finance office.
Later this week, Italian journalists are publishing two new exposé books about the Vatican's finances.
"As for the books announced, for the next few days it should be said clearly once again on this occasion as in the past, that they are the result of a serious betrayal of the trust placed in certain individuals by the pope, and, as far as the authors are concerned, of an operation to draw advantage from a gravely unlawful act," the Vatican said.
Francis succeeded Pope Benedict XVI in March 2013. A year earlier, Benedict's butler was arrested for allegedly having confidential documents inside his home. Paolo Gabriele ultimately was sentenced to 18 months in prison but pardoned by Benedict.