Report: Woman Carrying Eyebrow Trimmer on JetBlue Flight Pepper-Sprayed by Passenger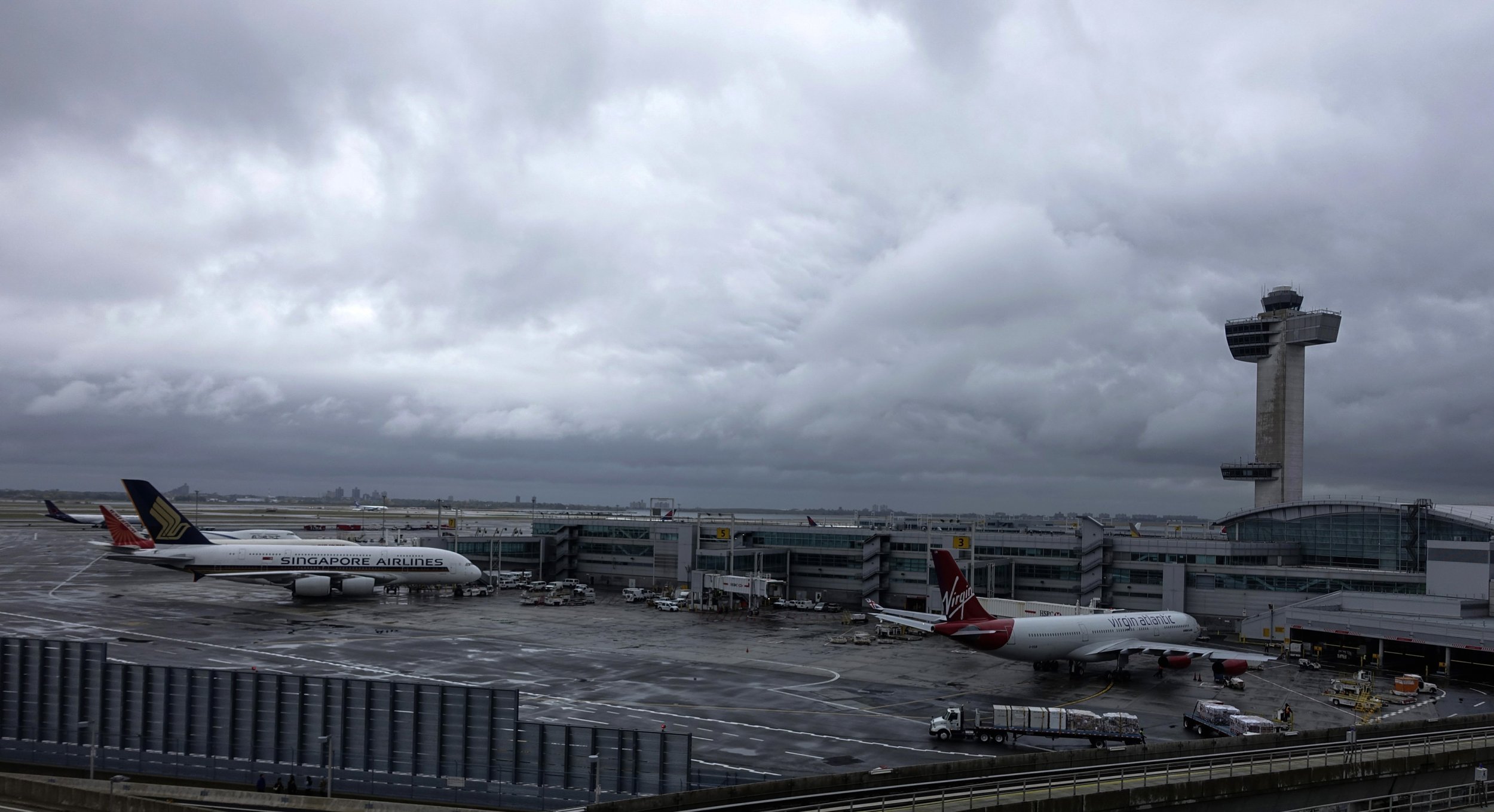 Updated | Police have charged two women in connection with an altercation involving pepper spray and a eyebrow razor on board a flight returning from Kingston, Jamaica, to New York City's John F. Kennedy International Airport on Wednesday morning, according to police.
Police arrested two women at the airport gate for JetBlue flight 960 on Wednesday morning after reports of a fight between a 61-year-old woman with a "cosmetic knife", or an eyebrow trimmer, and a 52-year-old woman with pepper spray who began fighting as they exited the plane, NBC 4 New York reported. The fight began when the woman with eyebrow trimmer got out of her seat before the plane reached the gate, Fox 5 NY reported. When the fight began to escalate, the woman with the trimmer was pepper-sprayed by the other woman, according to Port Authority police.
The 61-year-old woman has been taken into custody on assault charges, while the other woman was issued a summons for unlawful possession of mace, according to NBC. The 61-year-old woman is from Brooklyn and the other was from New Jersey, according to police.
Medics treated six people at the scene for exposure to pepper spray, one of whom was taken to hospital.
All knives except "plastic or round-bladed butter knives" and "self-defense sprays" are both items barred from carry-on luggage by the Transportation Security Administration.