Reporter Fired for Jumping on Cars at Classic Auto Show
Angel Cardenas, a reporter for Good Day Sacramento, has been let go by the station after a segment showed him jumping on and damaging several classic vehicles at the Sacramento International Auto Show.
The blog Tire Meets Road reported on the incident, which began with the airing of a remote broadcast on Sunday, the last day of the show. In the clip, Cardenas, with his shirt untucked and tie loosened, starts off outside the show among cars belonging to the Sacramento Classic Thunderbird Club, a group of locals who dote on their immaculately restored Fords.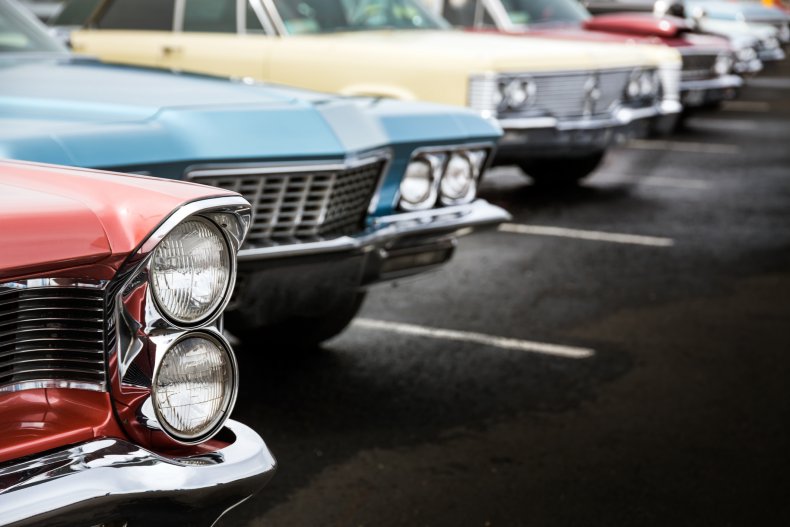 As he's describing the scene, Cardenas hops up onto the trunk of one of the cars, stretching out and asking the anchor in the studio "tell me what you think about this pose, Tina?"
He then enters the driver's seat of another T-Bird, opening the door far enough to ding the paint job of the adjacent vehicle. He then grabs a can of starter fluid and says "I feel like a kid in a candy store without the owners because you can do anything."
Not finished, Cardenas trots over to a display of more contemporary Fords, letting a representative get some words in about the new 2020 Explorer Hybrid. The reporter then moves over to where the car is being displayed, steps over the barrier and jumps on top of the hood. A person off camera can be heard telling Cardenas to get down, at which point the feed cuts back to the studio.
The auto show filed a complaint against Cardenas after the segment was aired and the station immediately terminated him.
Cardenas already had a reputation for inappropriate behavior while on the air. In 2009, he uploaded a video to his personal YouTube channel that featured him behaving badly in a number of situations, including taking food from people and other shenanigans.
Cardenas has a BA in Communications from Saint Mary's College of California. He began working for Good Day Sacramento in 2012. Previous to that, Cardenas was a weather, traffic and news reporter for Sacramento's ABC affiliate, KXTV. He has also done radio work for ESPN.
He did not respond to a request for comment.
The Sacramento International Auto Show is an annual event hosted by the Greater Sacramento New Car Dealers Association. Profits from the show are used for a number of community needs, including scholarship programs in local high schools and colleges and the Professional Automotive Training Center, a mobile auto shop that provides vocational education in auto repair at the high school and community college level.