Fox News Reporters Leave, Saying Donald Trump has Skewed the Network
Two Fox News reporters have left the network over the past three weeks, citing frustrations with the network's direction as the reasons behind their departure.
Los Angeles-based journalist Adam Housley, who has been part of the Fox News network since 2001, will be leaving the cable news giant soon. According to two former Fox employees, Housley claims that he has been having less opportunities for non-opinion television personalities, according to Politico.
"He's not doing the type of journalism he wants to be doing," another former Fox News employee said about Housley. "And he is unhappy with the tone of the conversation of the channel."
Housley declined to speak to Politico but shared the same statement released by Fox following the announcement of his departure.
"I could not be more proud of the journalism I did at the network, from war zones, to tsunamis, to watching miners pulled from the ground in Chile, I am grateful for the extraordinary opportunities to have a front seat to history and cover news all over the world," the statement reads. "A huge thank you to the many Fox employees, especially behind the scenes, who have supported me every step of the way. We are friends for life."
In a tweet on Friday, Housley bashed the politicization of his departure, writing that "maybe one day... one day we can find common ground first rather than just call names."
Housley is the second longtime Fox News reporter to leave the network recently. Conor Powell, a former Fox News reporter at their Jerusalem bureau reporter, also left earlier this month for similar reasons.
Powell originally announced the decision in a Facebook post, writing that "after nearly 9 years I have decided to resign from Fox News. Those of you who have spoken to me in recent months, you will understand why I am leaving [Fox News Channel]." But the post has since been deleted, The Hill reported.
A source close to Powell had told The Wrap that he was "uncomfortable with the direction of the news organization in recent months. Fewer news shows. More opinion shows. Less resources for reporters to report."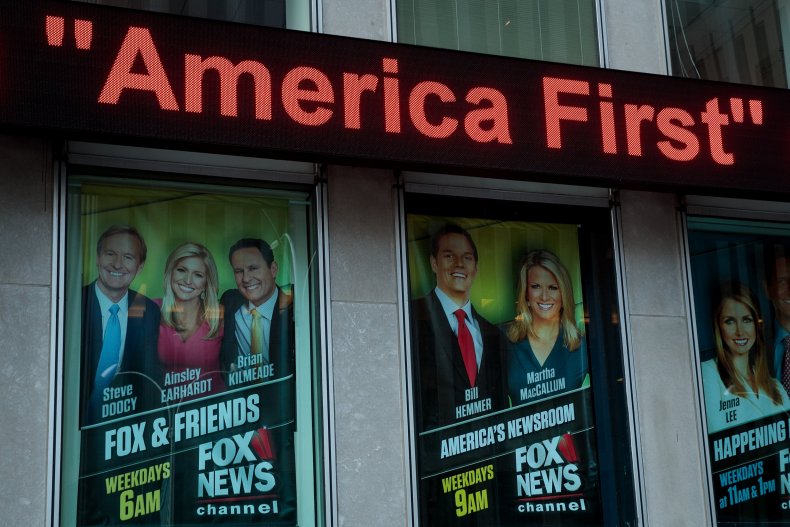 Another close source of Powell told Politico that "Conor was growing increasingly embarrassed by the channel, by the positions, by the relentless blind defense of Trump."
Fox News is often the favored cable news network of Donald Trump. The president has repeatedly praised the network for its coverage of the administration and has said that Fox & Friends is his favorite morning news show.