Five Dead, Including Suspect, After Shootings at Tennessee Naval Reserve Facilities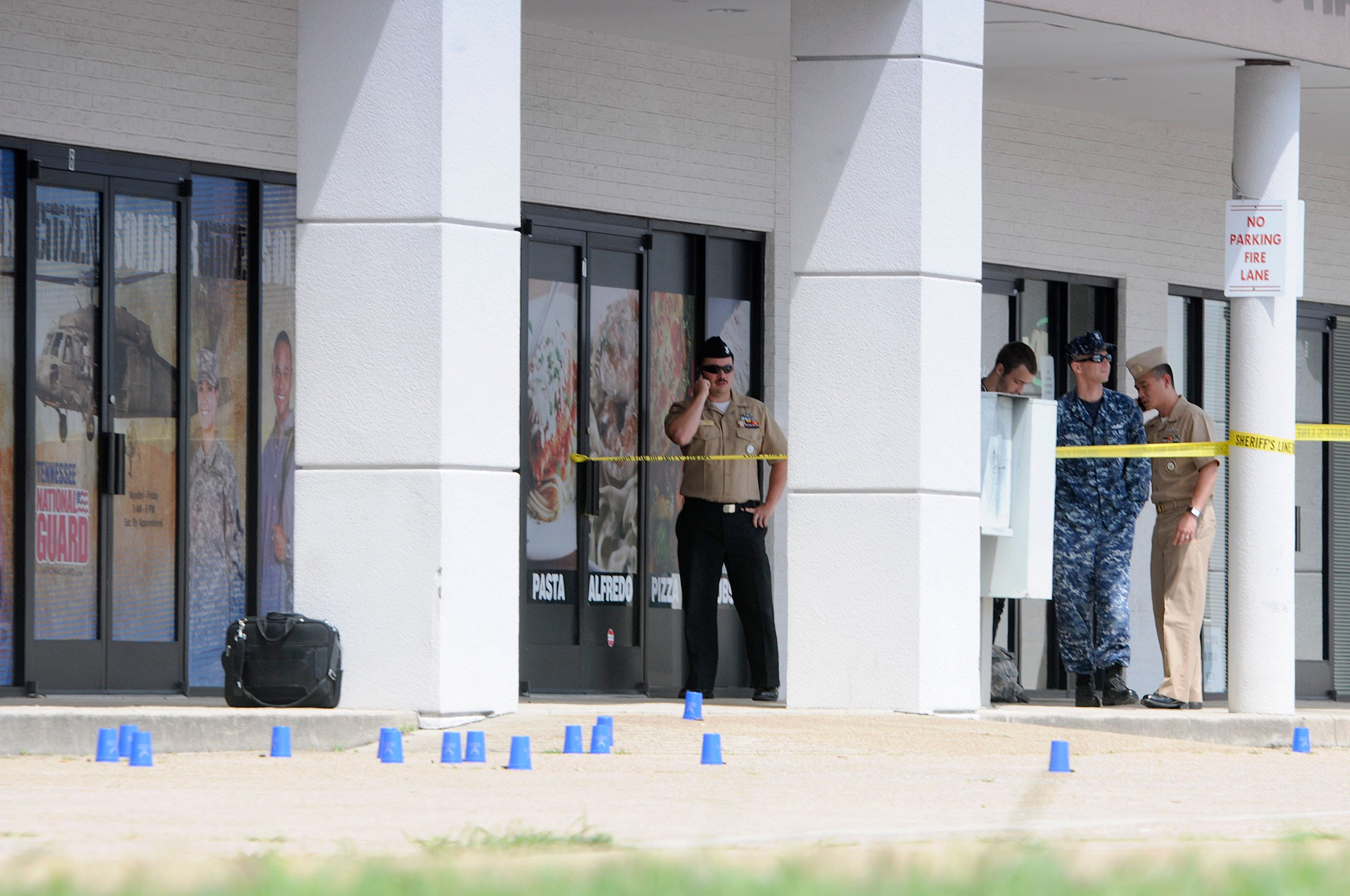 Updated | At least four U.S. Marines and a suspected shooter died Thursday after attacks on two Naval Reserve facilities in Chattanooga, Tennessee, officials said. A Chattanooga police officer was shot in the ankle and later taken to surgery at the city's Erlanger Health System hospital. He is expected to survive.
The alleged attacker died at the scene and later was identified by various media outlets as 24-year-old Muhammad Youssef Abdulazeez. Authorities said he had "numerous" weapons with him.
Around 11 a.m. local time Thursday, a shooter "brutally" attacked members of the armed services, authorities told reporters at a news conference Thursday afternoon. The first shooting occurred at a building on Lee Highway, and the second on Amnicola Highway. Police said the incident ended about 30 minutes later, when they determined the active shooter situation had ended.
The U.S. Navy issued a statement confirming that the Navy Operational Support Center (NOSC) was one of the targeted locations. The NOSC is used by Navy and Marine Corps personnel and is also referred to as a "reserve center."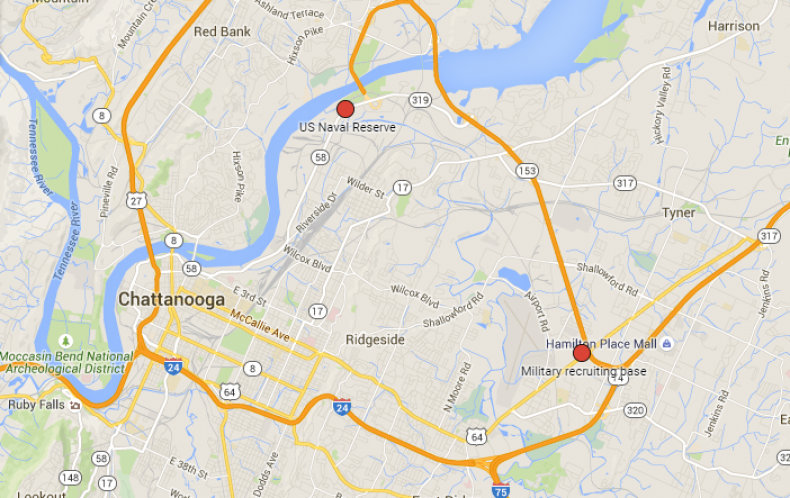 FBI Special Agent Ed Reinhold could not confirm how many rounds the suspect fired at each location. He declined to comment on whether the shooter died from self-inflicted gunshot wounds. Officials were expected to go to his home later Thursday. Authorities would not release the identities of the victims because their families have not yet been notified. The injured police officer was later identified as Dennis Pedigo, according to a local NBC affiliate.
The FBI now is in charge of the investigation. Authorities have not determined the motives behind the attack, said Bill Killian, U.S. attorney for the Eastern District of Tennessee. Reuters reports officials are investigating whether the gunman was influenced by the Islamic State (ISIS) militant group. In May, two gunmen who opened fire and were subsequently shot and killed by police officers at a cartoon contest in Garland, Texas, were believed to have been linked to the group.
"Today is a nightmare for the city of Chattanooga," Mayor Andy Berke said at the news conference. Thursday morning, he had been speaking publicly in Knoxville when he was interrupted about the situation. "It's incomprehensible to see what happened, in the way that individuals who proudly serve our country were treated," he added, vowing to respond to the investigation with every available resource.
Earlier on Thursday, the U.S. Department of Homeland Security had activated its strike team, and two helicopters arrived at the area. Extra security was added to the governor's residence in Nashville and at the state capital. Classes at Chattanooga State Community College were canceled for the remainder of the day.
President Barack Obama, who visited a federal prison in Oklahoma on Thursday, was briefed about the situation in Chattanooga.
"I am heartbroken by the tragic shootings that have taken place today in my hometown," former Chattanooga Mayor Bob Corker, who is now a U.S. senator from Tennessee, wrote in a statement. "This is a difficult day for Tennesseans, and our thoughts and prayers are with all affected by this tragedy."
U.S. Senator Lamar Alexander of Tennessee said he was "deeply disturbed" by the reports.
In October 2013, a shooting occurred at a Navy base in Millington, Tennessee. Two National Guard members were shot, but neither had life-threatening injuries. The shooter, a National Guard recruit, was later arrested.