NBC: Lester Holt Permanently Replaces Brian Williams as Nightly News Anchor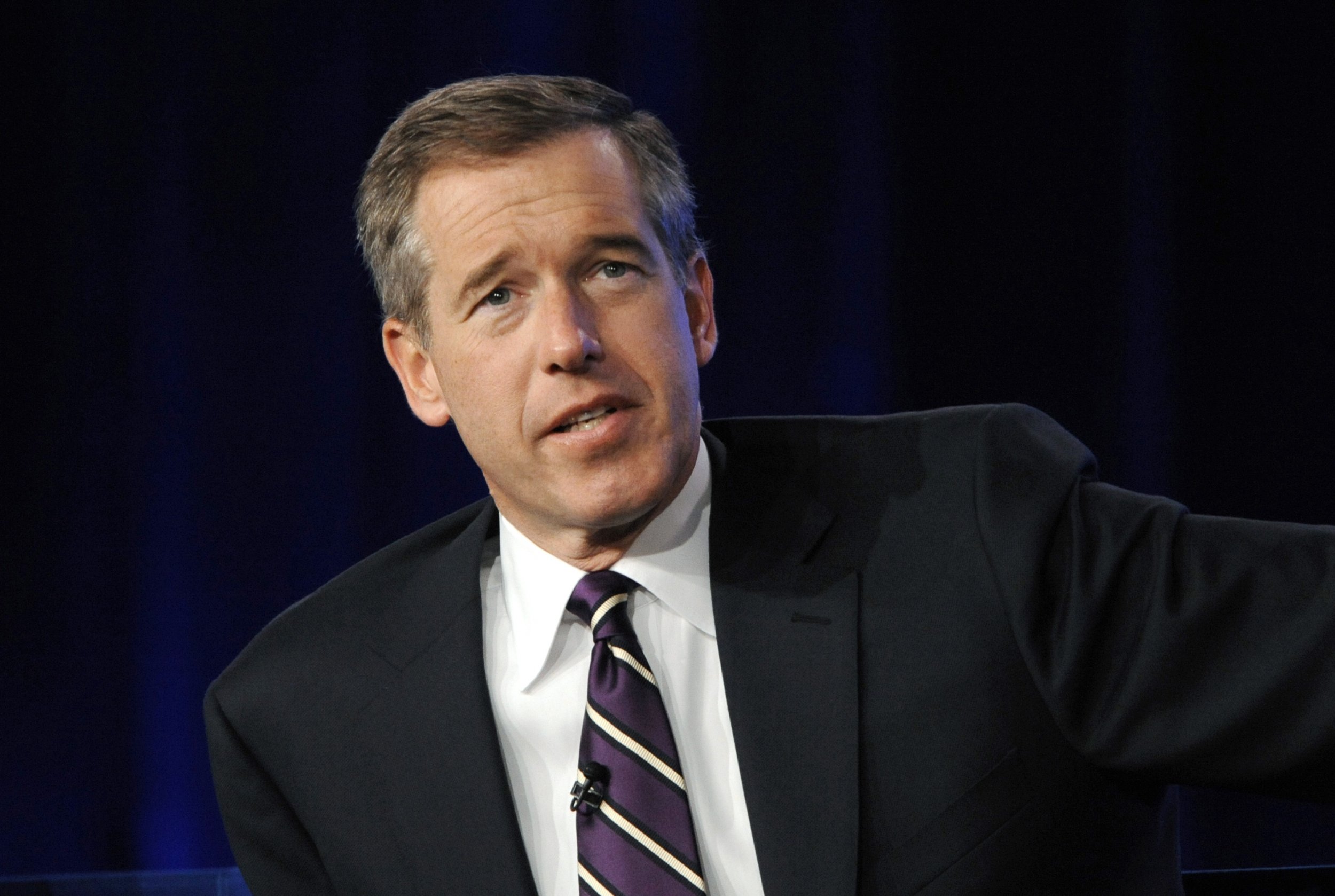 Updated | Newsman Lester Holt on Thursday was named the permanent anchor of NBC Nightly News, four months after former host Brian Williams was suspended for exaggerating his experiences, the network has announced.
Holt, 56, has been a TV reporter for 34 years. He has been filling in for Williams on the evening news program.
"Lester has done outstanding work for NBC News over the last ten years, and he's performed remarkably well over the last few months under very tough circumstances," Andrew Lack, chairman of NBC and its cable network MSNBC, wrote in a statement. "He's an exceptional anchor who goes straight to the heart of every story and is always able to find its most direct connection to the everyday lives of our audience."
Lack, along with NBCUniversal Chief Executive Officer Steve Burke, decided to reassign Williams to MSNBC as anchor of breaking news and special reports, effective in mid-August.
Williams was the host and chief anchor of NBC Nightly News when he was suspended without pay in February after reports surfaced that he exaggerated a story from his time covering the invasion of Iraq. He apologized for his false claims that he was on a U.S. Army helicopter that was shot down during the 2003 invasion. He had recounted his story for several years.
The faulty story surfaced in February when a crew member questioned Williams's narrative in an NBC Nightly News Facebook comment, writing, "Sorry dude, I don't remember you being on my aircraft." Williams retold the story on air after Stars and Stripes wrote a story about the online exchange between the newsman and veteran.
NBC launched an internal investigation into his alleged misstatements, and Williams announced that he would remove himself from the air.
"The extensive review found that Williams made a number of inaccurate statements about his own role and experiences covering events in the field. The statements in question did not for the most part occur on NBC News platforms or in the immediate aftermath of the news events, but rather on late-night programs and during public appearances, usually years after the news events in question," Lack wrote Thursday in the statement.
Lack said, "Brian now has the chance to earn back everyone's trust. His excellent work over twenty-two years at NBC News has earned him that opportunity."
Williams had been the host and managing editor of the network's flagship nightly news program since December 2004, when he took over for former anchor Tom Brokaw. He first earned a spot at NBC in 1993, and worked as a White House correspondent and for both CNBC and MSNBC.
Williams has responded to his new role, saying in a statement: "I'm sorry. I said things that weren't true. I let down my NBC colleagues and our viewers, and I'm determined to earn back their trust. I will greatly miss working with the team on Nightly News, but I know the broadcast will be in excellent hands with Lester Holt as anchor."
The Today show's Matt Lauer recently interviewed Williams. Their conversation is set to air on Friday.