Reports: David Cameron to Announce the U.K. Will Take 'Thousands' of Syrian Refugees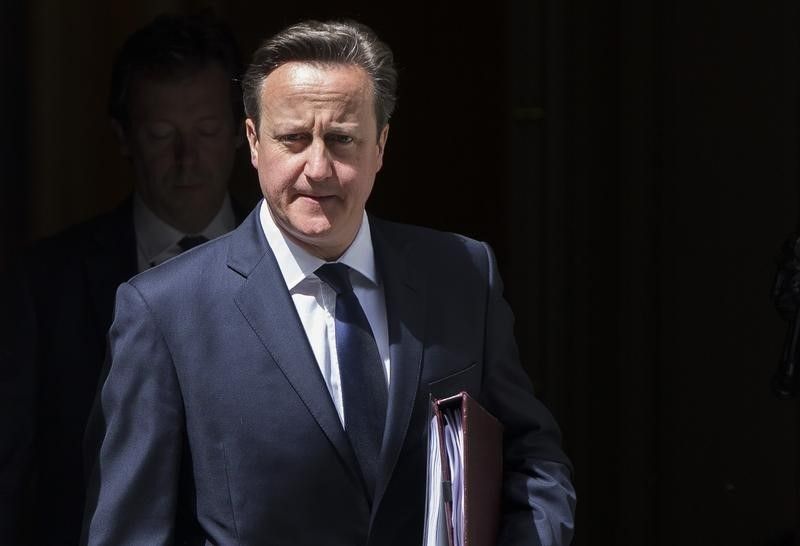 British Prime Minister David Cameron has bowed to public pressure and is expected to announce that the U.K. will take in thousands more refugees, The Guardian reports.
Cameron said on Thursday morning the U.K. will "fulfill our moral responsibilities" by "taking thousands of people." The U.K. has faced growing domestic and international pressure to take in more refugees, although Cameron has previously been reluctant to allow more people to enter the country, instead insisting that bringing peace and stability to the Middle East is a more effective solution. That seemed to change on Thursday, after international outcry over distressing images of 3-year-old Aylan Kurdi's lifeless body lying on a Turkish beach, which were published on Wednesday.
The refugees the U.K. plans to take in will be Syrians living in United Nations refugee camps along the Syrian border as part of a "vulnerable person relocation scheme," according to The Guardian, who first reported the story. Refugees who have arrived in Europe after fleeing war, conflict and human rights abuses in countries like Iraq, Afghanistan and Syria will not be resettled in the U.K., as Cameron believes it would encourage more people to make the risky journey across the Mediterranean Sea.
So far, only 216 people have entered Britain under the plan, which began in 2014.
A "detailed package," including the exact number of refugees that will be allowed into the U.K., as well as information on funding and where they will be resettled, is still being decided, British newspaper The Daily Telegraph reports.
Officials in Downing Street said Cameron has been moved to action by a change in public response in the U.K. Peter Bouckaert, emergencies director for Human Rights Watch, said Wednesday that he hopes the photos of Aylan's body result in concrete action by Europe to take in more refugees making the deadly journey across the Mediterranean.
"Anyone who saw those pictures overnight could not help but be moved and, as a father, I felt deeply moved by the sight of that young boy on a beach in Turkey," Cameron said on Thursday.
Since 2011, nearly 5,000 Syrians have been granted asylum in the U.K., although that number includes Syrians already living in the U.K. who were unable to return home due to the war. The Syrian civil war, now in its fifth year, has created 4 million refugees, nearly 2 million of whom live in Turkey.
A petition calling on the government to accept more asylum seekers and refugees posted on the U.K. government's website has received nearly a quarter of a million signatures in a matter of weeks. Once a petition reaches 100,000 signatures, U.K. parliament will consider it for debate.
"We can't allow refugees who have risked their lives to escape horrendous conflict and violence to be left living in dire, unsafe and inhumane conditions in Europe," said Katie Whyte, who started the petition. "We must help."