Philadelphia Mayor: Death Toll in Amtrak Train Crash Rises to Eight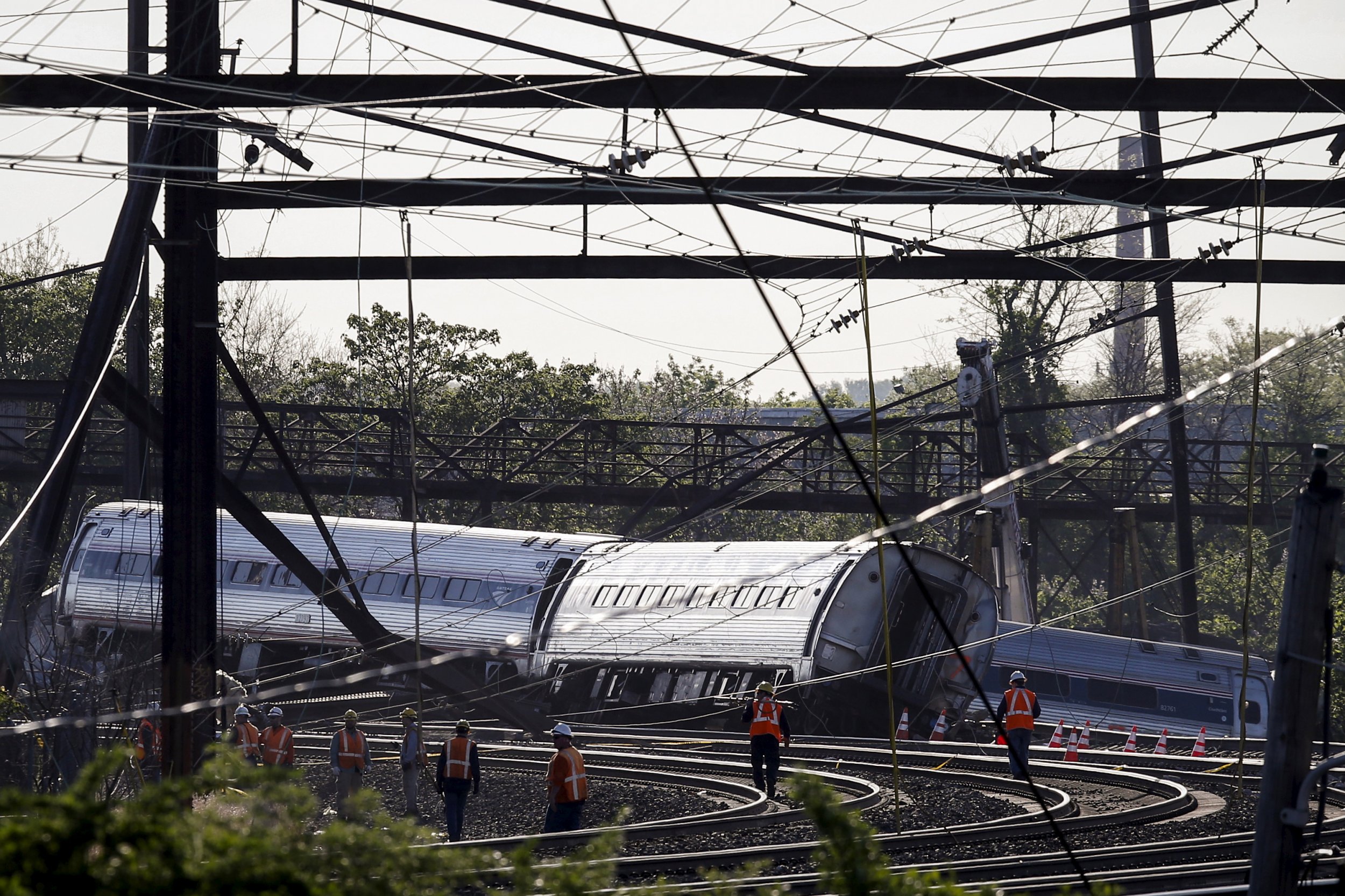 An eighth body was recovered from rubble Thursday morning and all 243 individuals whom authorities believed were on the Amtrak train when it derailed Tuesday night have been found, Philadelphia Mayor Michael Nutter said.
"We did recover the remains of one individual this morning," he told reporters on Thursday. "The remains have been identified as a person who was on that train."
Authorities had been searching to account for all 243 people whom they believed were on the train when it crashed near Philadelphia around 9:30 p.m. on Tuesday.
"We believe that we have now accounted for all 243 individuals that we believe were on Amtrak Train No. 188 from Tuesday night," Nutter said. "All of the individuals that we believe that we were looking for or were trying to identify have all now been accounted for."
A day earlier, Nutter previously confirmed that at least seven people had died after the incident on Tuesday night. Emergency personnel had been working to search for passengers and personnel unaccounted for in the wreckage.
The train, which was traveling from Washington, D.C., to New York City, was approaching a turn when its cars derailed. About 238 passengers and five crew members were on board.
National Transit Safety Board officials have said the train was traveling more than twice the speed limit when it hit the curve and derailed. The train was moving at 106 miles per hour when the conductor pulled the emergency brake, bringing the speed down to 102. Immediately thereafter, the train derailed. They added that a more complete investigation will need to be done before they can confirm speed was the primary factor in the crash.
The crash is the second Amtrak incident just this week.