Reports of ISIS Hostage Kayla Mueller Marrying a Militant May Be Unfounded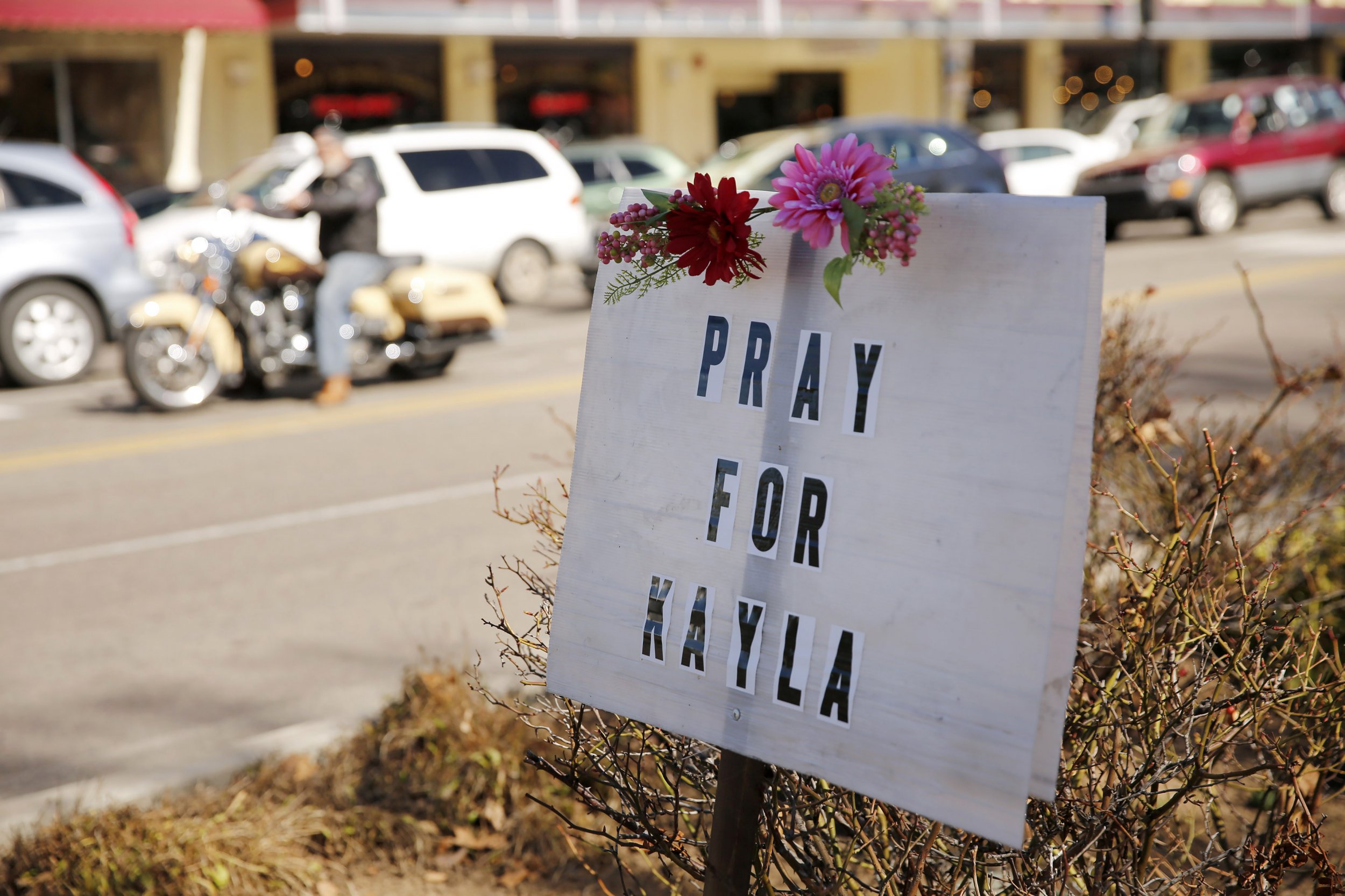 Following her death, news networks around the country reported Islamic State (ISIS) hostage Kayla Mueller may have been a militant's bride who was either forced to marry or given over to an ISIS official as a partner.
CNN cited anonymous government sources, ABC News quoted a former head of the National Counterterrorism Center and CBS noted that some members of the intelligence community believe it is possible she could have been a bride, but reports were unable to substantiate that she was, with absolute confirmation.
As a result of the numerous reports, the National Security Council issued a statement that reports the citing of anonymous sources about Mueller's captivity are "speculative and unproven at this time." While the White House did not definitively say she was not forced to become the bride of a terrorist, the statement swayed distinctly away from those reports.
ISIS claims Mueller died in a military building, the target of a Jordanian airstrike. According to its report, she was alone, as no militants were injured in the strike. If this claim is to be believed (it has not been confirmed), then Mueller met her fate under conditions Western ISIS brides would be very unlikely to experience. Based on personal accounts of other brides, the married women are never left alone. They are also unable to enter military buildings.
In a 2014 diary of a Western woman living willingly under ISIS control, provided to Newsweek for review by the SITE Intel Group, she writes, "Housing is provided...If you are married then you will be given a house. However, if you are still to get married then most likely you stay at a friend's house or at a Sisters Makar (headquarters)."
The "headquarters" she describes are a communal home shared by wives, in which food, water and heat are provided, but which only women can reside in. Male members of the group live in a similar house away from the women. When women leave the home, they are escorted, meaning they are never alone, always in the companion of their female housemates or their escort.
Brides will "most likely" stay in the communal house if they marry a militant, according to the diary. Some married couples do live together, but there is a wait time for those few marital homes, which is why the communal living system was developed.
In another diary entry, the Western bride writes it is "completely impossible" for women to participate in field operations or battle, noting even some men are not allowed to join those missions.
If Mueller did die alone in a building targeted in battle, her circumstances would be in direct contradiction to the marital life described by another Western bride, possibly as a result of her hostage status. However, like the reports of her marriage, the circumstances of her death remain unconfirmed.