Israeli Spy Jonathan Pollard Granted Parole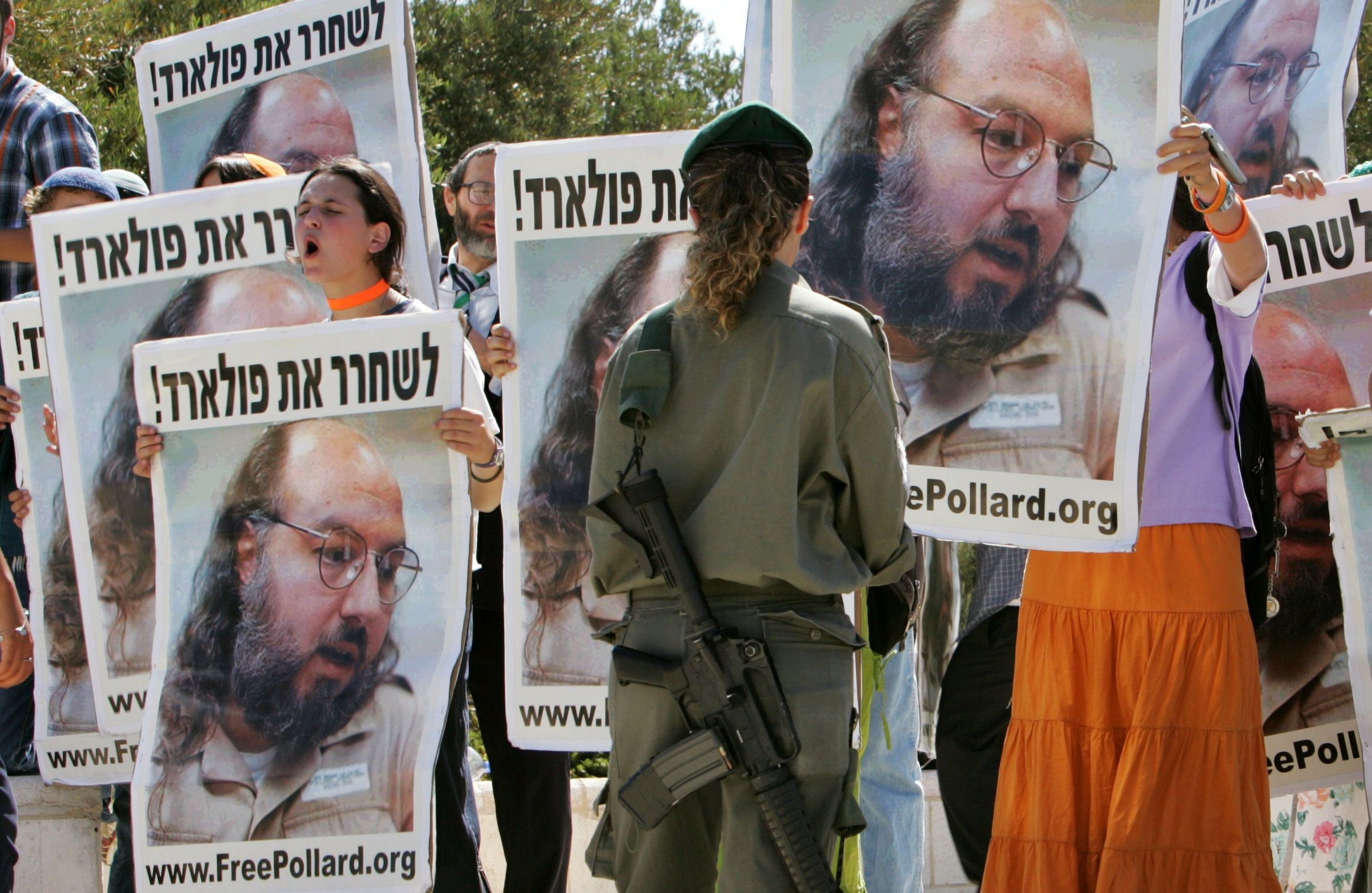 Jonathan Pollard, who was convicted of spying for Israel in 1987, has been granted parole and will be released from a U.S. federal prison in November, after three decades of imprisonment. The Federal Bureau of Prisons website on Tuesday listed his release date as November 21.
Pollard was arrested 30 years ago in November 1985 for unsuccessfully trying to gain asylum at the Embassy of Israel to the United States in Washington, D.C. He was paid in cash for secretive U.S. documents he gave Israel during the 1980s, which were said to have compromised national security and disclosed intelligence methods.
Pollard, now 60, is a former U.S. Navy intelligence officer. He currently is at a federal prison in Butner, North Carolina. He was available for parole in November as part of the terms of his sentence, according to the Associated Press. The decision on Tuesday allegedly follows a hearing earlier this month.
Secretary of State John Kerry, who testified before Congress on Tuesday about the recent Iran deal, said Pollard's parole isn't related to the agreement, the AP reported.
For years, Israel's Prime Minister Benjamin Netanyahu had urged the U.S. to release Pollard. While critics say Pollard damaged the country, his supporters argue that he was punished excessively for spying for a U.S. ally. They also request his release because of his health problems.
Last week, officials denied a Wall Street Journal report that the Obama administration was considering early release for Pollard. The U.S. Department of Justice had said he must serve his full 30-year sentence.