'Deflategate' Judge Urges NFL to Negotiate Deal With Patriots Tom Brady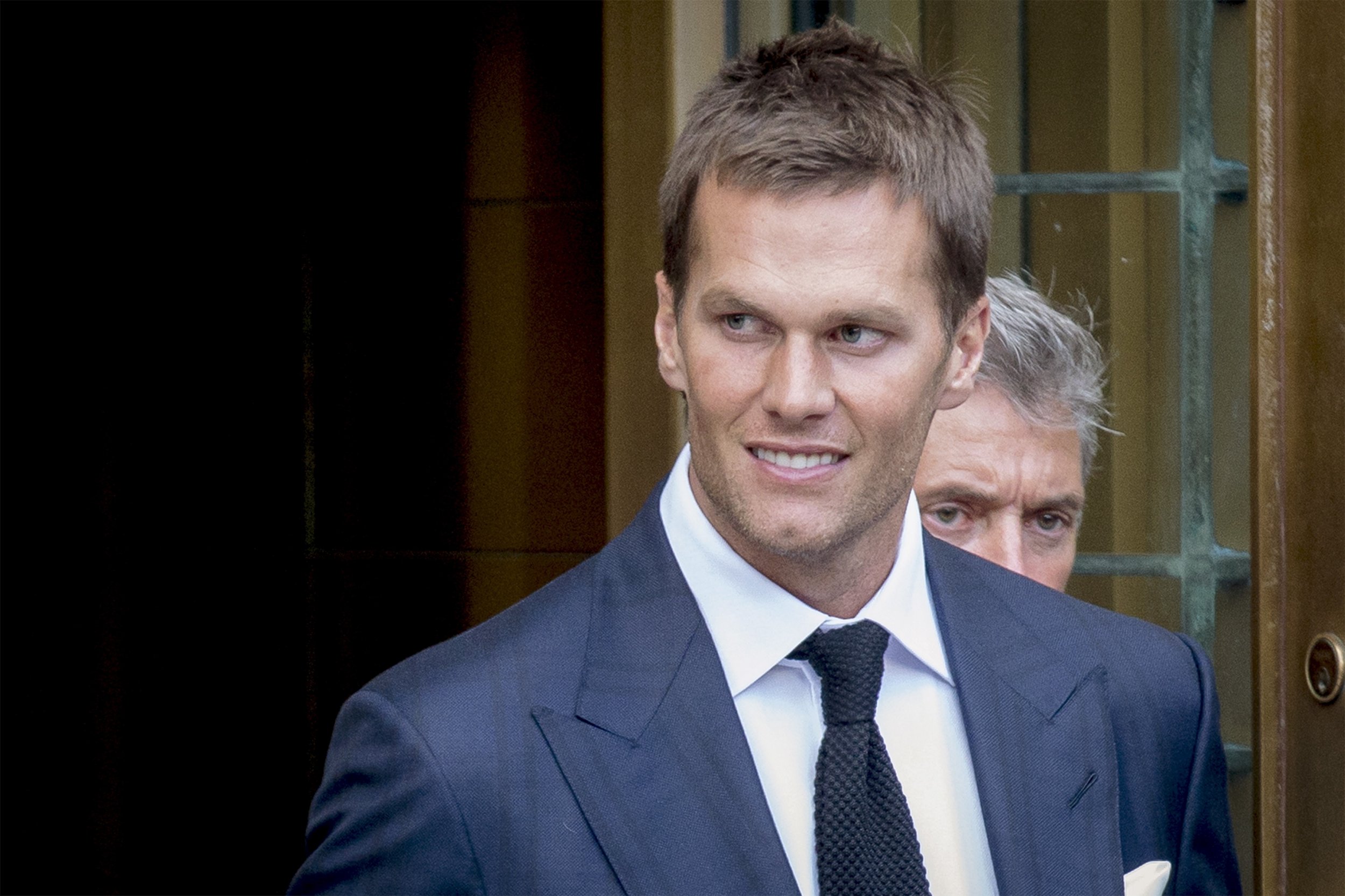 Updated | A federal judge in New York City on Wednesday alluded to erasing the four-game suspension against New England Patriots quarterback Tom Brady if the NFL doesn't negotiate a deal in the scandal better known as "Deflategate."
U.S. District Judge Richard Berman, who continues to push for a settlement, cited a minimum of three legal issues that could bring a ruling against the NFL, the Associated Press reported.
Earlier in the day, league sources told ESPN's Adam Schefter that Brady is open to accepting a suspension only for his failure to cooperate with the NFL during its investigation. The star player won't accept a suspension that admits to the findings by investigator Tom Wells.
The report found that Brady was involved in the deflation of game balls during the AFC Championship game against the Indianapolis Colts in January. It found the majority of the Patriots management, coaches and players were unaware of Deflategate.
With the backing of the National Football League Players Association ( NFLPA ), Brady filed legal action against NFL and Commissioner Roger Goodell for the four-game suspension he received for his alleged involvement in the deflation of footballs during the playoff game that led to the team reaching Super Bowl.
Brady and Goodell first met in a New York City federal court last week. They since have failed to reach a deal through settlement talks. The NFLPA and Brady's representatives returned to court Wednesday morning to continue negotiations with the NFL.
Berman didn't require Brady nor Goodell to be present in court Wednesday for the arguments. The quarterback rejoined teammates at practice in West Virginia to prepare for an exhibition game against the New Orleans Saints on Saturday night.
Berman will rule by September 4 if the two sides don't reach a negotiated deal.
This story has been updated to include details from the arguments in court on Wednesday.