Mobile Technology Can Help Fix Our Contraception Crisis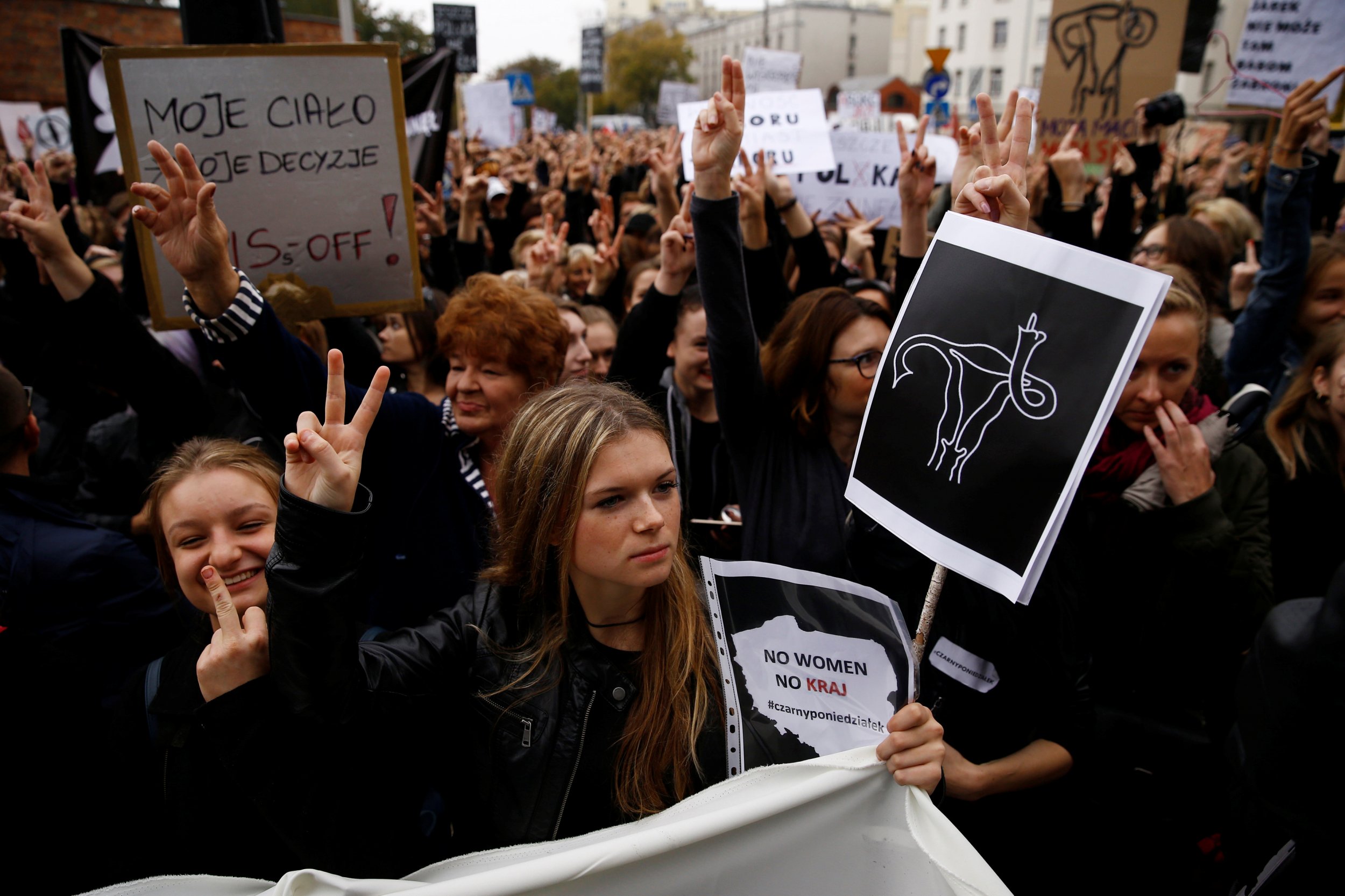 If ever there was a moment to challenge U.S. government overreach into women's healthcare, this is it. Under President Donald Trump, the White House looks set to implement policies that will negatively impact women's reproductive rights around the world.
The overreach began on January 23, when Trump reinstated and expanded the Mexico City Policy, often referred to as the "global gag rule." Surrounded by men, he signed into action an order which denied federal funding to international nonprofits that offer abortions or information about them.
The global gag rule has been a political tug of war since 1972, with Republicans enforcing it and Democrats revoking it. Traditionally it has denied family planning funding to organizations involved with abortion. Under Trump's expanded version, any form of healthcare funding can be withheld from organizations involved with abortion.
Two months after Trump reinstated the legislation, Republicans tried to constrict women in the U.S. still further. The GOP's American Health Care Act—intended to replace the Affordable Care Act—promised to defund Planned Parenthood, discourage health insurers from covering abortions, and potentially inflate the costs of maternity coverage. Though the bill failed to make it to a vote on March 24, Trump continues to tweet about his desire to defund Planned Parenthood.
Amid this chaos, two things have become clear. First, women need seats at the decision-making table in matters that affect reproductive health. Second, we need family planning solutions that circumvent all the barriers and politics that prevent women from managing their own fertility. Mobile technology, I believe, is key to achieving that latter goal.
My company, Cycle Technologies, provides women with contraceptive solutions that require nothing more than a mobile phone. Our free apps rely on proven fertility awareness methods that are non-hormonal, readily accessible, don't depend on fragile supply systems, and are safe from the whims of politicians. The apps we have developed include Dot, CycleBeads and 2Day Method. Hundreds of thousands of women in areas with unmet contraceptive needs have used these apps to manage their own fertility and mitigate what has become a global health crisis.
The term "global health crisis" is no exaggeration. Worldwide, 225 million women have an unmet need for contraception. This means that they are sexually active and at risk for pregnancy, but not using effective birth control. The result is over 85 million unplanned pregnancies globally each year.
In a 2011 report, the Washington, D.C. think-tank the Brookings Institution found that nearly half of all U.S. pregnancies are unintended and come with a host of negative outcomes. The mothers see higher incidences of mental health problems, physical abuse and unstable relationships while their children are at higher risk for physical and mental health issues. Brookings estimates that the costs associated with the medical care of these mothers and their infants for the baby's first year of life costs U.S. taxpayers $12 billion annually.
Both sides of the political aisle should be able to agree that unplanned pregnancies can be a problem—not just for the mother, but for her family and community. Preventing unplanned pregnancies by providing women with contraceptive options that meet their needs can prevent generations of suffering.
This is harder than you might think. Cost of and access to contraceptives are a major issue even here in the U.S. In 2014, 20 million American women needed publicly funded contraceptive services because they lived near the poverty line or were under the age of 20. These services averted 900,000 unplanned births and 700,000 abortions.
Despite their proven success, the GOP is now working to defund programs that offer contraceptive services and to remove a mandate under the Affordable Care Act that requires private plans to cover FDA-approved contraception. This will cause more women to struggle with cost and access.
Technology Overcomes Politics
To circumvent politicians who infringe on women's rights, we must use mobile technology. While lawmakers control physical contraceptives and services, digital options can provide cost-effective, accessible, side-effect-free, and culturally attractive alternatives.
Fertility apps now use sophisticated, accurate algorithms to deliver information that women can use to understand when they are fertile, manage their fertility and prevent pregnancies. Indeed, fertility awareness-based methods are listed as modern contraceptive methods by the World Health Organization and other institutions. These technologies are being used by millions of women around the world to identify their fertile days, and to prevent pregnancies, but they have not been included as part of the method mix by many health officials nor well captured by health data collection systems.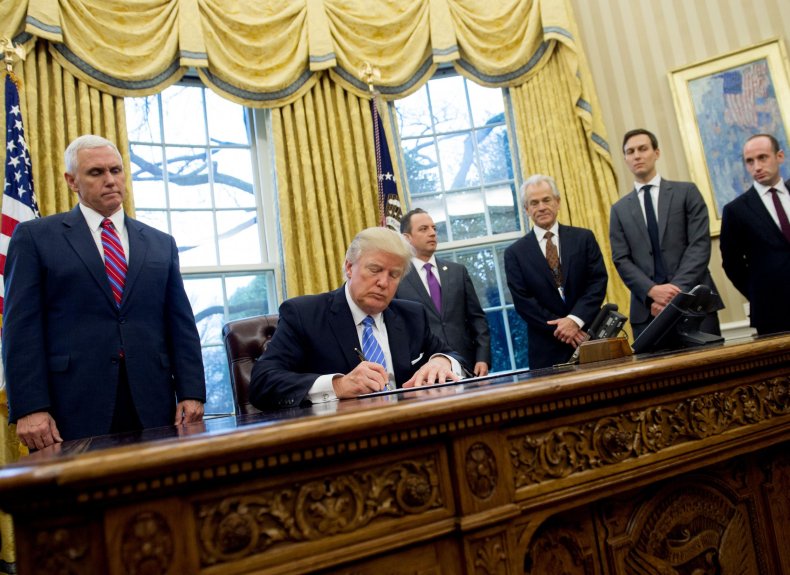 That needs to change. One of the United Nations Sustainable Development Goals (SDGs) calls for universal access to reproductive services and contraception by 2030. The Copenhagen Consensus, a group of economists who reviewed the SDGs, rated this goal as "phenomenal" because it can yield as much as $150 for every $1 spent. In large part this is because when women can plan their pregnancies, they can take better care of themselves and their families.
To reach this ambitious goal, we need a holistic strategy that combines condoms and birth control pills with the latest innovations. Mobile fertility apps that are well tested and proven to work as contraception can reduce reliance on vulnerable, ground-based distribution networks and address women's health concerns. Universal access to contraception is only realistic if we embrace a variety of methods and delivery mechanisms.
Governments can deny people physical goods and services, but they cannot stop women from gaining access to technology that will provide critical information to understand their own bodies. While technology will overcome regressive politics, let's not ignore the decision-making processes that intensified this predicament. If we're not at the table, we're on the menu, as they say. Let's fight to be at the table, and let's continue fighting for women's reproductive rights
Leslie Heyer is a social entrepreneur who founded Cycle Technologies in 2002. Her company's products— CycleBeads® , TwoDay Method® , and Dot™ —have been used by over 6 million women worldwide, and have been implemented in more than 60 countries as part of their health programs.