Ex-Republican Says GOP Has Abandoned 'Any Pretence They're Interested in The Truth' Ahead of Public Impeachment Hearings
A former Republican congressman has accused his ex-colleagues of abandoning "any pretence they're interested in the truth" as the impeachment inquiry enters a critical week.
David Jolly, a one-term representative for Florida between 2014 and 2017, told NBC News anchor Andrea Mitchell that Republicans would respond to revelations in public impeachment hearings this week by trying to shore-up their base, rather than fight House Democrats over an impeachment vote.
He also contrasted sitting GOP congressmen with the late Republican Sen. John McCain, saying the Navy veteran would have sought the truth "whether that lead to the impeachment of the president or the exoneration."
Jolly's remarks about his former colleagues came ahead of the first round of public impeachment inquiry hearings, which are set to begin tomorrow with testimonies from State Department official George Kent and the top US diplomat in Ukraine Bill Taylor.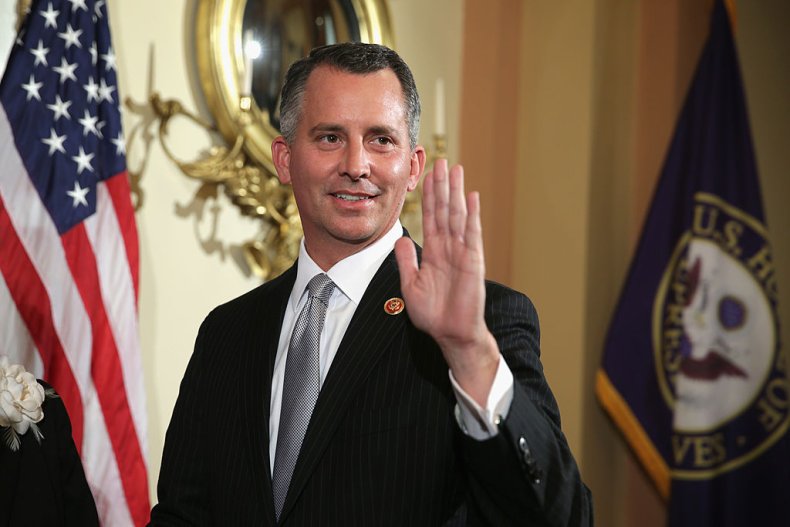 Their depositions will be followed by a public hearing with former U.S. Ambassador to Ukraine Marie Yovanovitch on Friday.
Speaking about Republican responses to the impeachment process and the week ahead, former Rep. Jolly told MSNBC: "John McCain would have sought the truth in this moment, and whether that lead to the impeachment of the president or the exoneration, McCain would have sought the truth.
"Lindsey Graham and House Republicans have abandoned any pretence that they're interested in the truth."
"We will hear from Bill Taylor on Wednesday that yes there was a quid pro quo. He will introduce to the nation that Rudy Giuliani was acting on behalf of the president's personal interests, not a coordinated State Department diplomatic strategy."
The former Florida Rep. also suggested that public testimonies by Kent and Yovanovitch scheduled this week would be damning for the president.
"What you will hear from Republicans is a 2020 campaign strategy," he said. "They can't overcome the truth, they can't beat back the votes on impeachment—they're already there.
"What Republicans will focus on is how do we shore-up the base for Republicans going into 2020."
The comments by Jolly echo those made by the late Sen. John McCain's wife Cindy McCain in an appearance on CNN's Axe Files show on Saturday.
She said her husband would have been "disgusted" with some of what was going on with the Republican Party amid the impeachment inquiry.
"I think John provided a lot of cover for others members," Cindy McCain said. "When he would do it, then they could get behind him. And I'm not seeing a real rudder in the Senate now, in all this."
In the latest impeachment inquiry development, Democrats released three more testimony transcripts yesterday evening, including the deposition of Laura Cooper, the deputy assistant secretary of defense for Russia, Ukraine and Eurasia.
More impeachment inquiry testimony transcripts have yet to be published, including that of National Security Council adviser Tim Morrison.