A bipartisan group of senators is moving to revive legislation protecting special counsel Robert Mueller from being fired by President Donald Trump.
Behind the measure are Republican Senators Thom Tillis of North Carolina and Lindsey Graham of South Carolina. They are being backed by Democrats Chris Coons of Delaware and Cory Booker of New Jersey.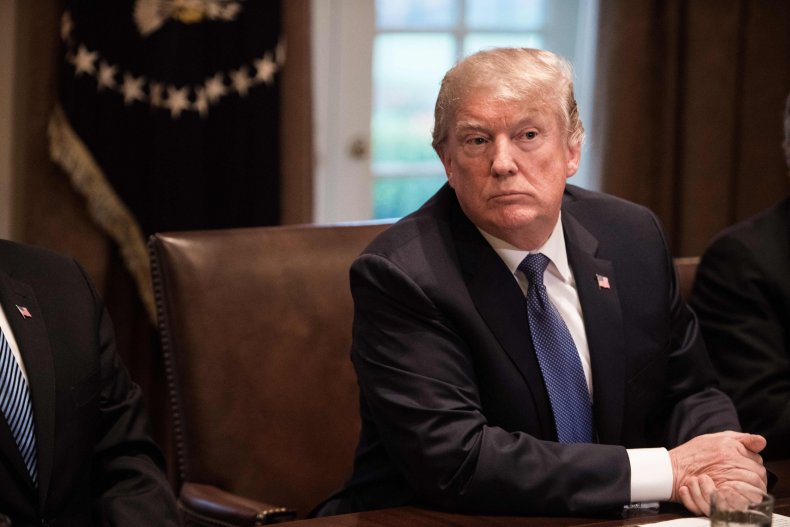 The bill they plan to pass would give any special counsel 10 days to challenge their firing in court if they believe the firing was not for a good reason.
Two people familiar with the bill told Associated Press that the senators plan to introduce the bill Wednesday.
After FBI agents raided the office of Trump's personal lawyer Monday, the president's fury at Mueller was barely contained and he openly mused about firing the special counsel.
"Why don't I just fire Mueller?" Trump said Monday at a White House meeting with military chiefs.
"Well, I think it's a disgrace what's going on. We'll see what happens," Trump said. "Many people have said, 'You should fire him.'"
Earlier, the president had tweeted in response to the raid on the offices of his attorney Michael Cohen: "Attorney–client privilege is dead!" adding, "A TOTAL WITCH HUNT!!!"
Speaking to reporters Tuesday, Tillis said he would back the bill even if Trump had not been elected.
"I think it's a good bill that has enduring value beyond this presidency," Tillis said. "I do think it's a bill that's worthy of a markup in Judiciary and sending it to the floor."
The new bill reportedly combines a bill introduced last summer by Tillis shielding the special counsel, with a bill introduced by Coons and Brooker that would have required judicial approval for a Justice Department request to fire Mueller.
Republican Senator John Cornyn of Texas told The Hill that the president firing Mueller would be a "big mistake."
Trump's threats, though, do not have appeared to have persuaded most Senate Republicans to back legislation shielding Mueller, but some have warned against sacking Mueller.
Senate Judiciary Chairman Chuck Grassley told CNN Tuesday, "I think it would be suicide for the president to fire him. I think the less the president says about this whole thing, the better off he will be. And I think Mueller is a person of stature and respected, and I respect him."
"I don't think he or I or anybody could predict what the consequences might be, but there would be a lot of backlash, so I think he should just let Mr. Mueller do his job," Grassley said.