Republican Anthony Gonzalez Slams 'Horribly Irresponsible' GOP Over Trump Election Lies
Rep. Anthony Gonzalez, R-Ohio, took aim on Friday at the current prevailing GOP strategy of rallying around former President Donald Trump and his baseless claims about the 2020 election, calling it "horribly irresponsible" and suggesting it's a losing strategy.
Gonzalez, a former NFL player who was first elected to Congress in 2018, shared his concerns about the Republican Party and the conspiracy theories promoted by Trump during a Friday virtual forum hosted by the City Club of Cleveland. The Ohio lawmaker was one of 10 House Republicans to vote in favor of Trump's second impeachment in January, as well as one of 35 House Republicans to back the bill to establish a commission to investigate the events of Jan. 6—when Trump's supporters attacked the U.S. Capitol.
"I think continuing to perpetuate falsehoods, especially ones that are dangerous that led to the violence on Jan. 6, is a recipe for disaster for the party, but it's also horribly irresponsible," Gonzalez said during the virtual forum, NBC News reported.
Trump and his allies—including many Republican members of Congress—continue to spread false statements and misinformation about the results of the 2020 election. They claim, without providing substantiating evidence, that the election was "rigged" or "stolen" by Democrats. Although these allegations have been thoroughly litigated and debunked, recent polling by CNN showed that 70 percent of GOP voters do not believe President Joe Biden actually received enough votes to beat Trump.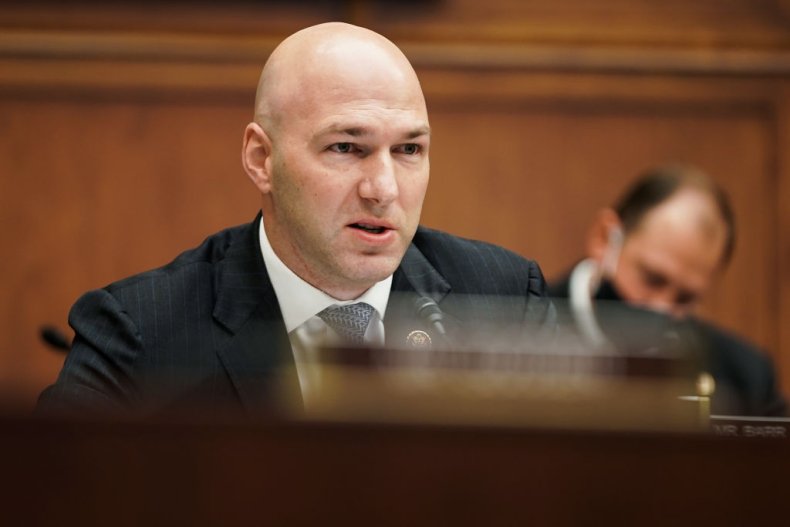 "I think as a party, frankly, we need to be on the side of truth, we need to be on the side of substance, and that's how we're going to win back majorities both in the House and the Senate and hopefully the White House in 2024," Gonzalez said.
The GOP lawmaker pointed out that his party managed to lose control of the House, the Senate and the White House in just four years of Trump's leadership.
"Sometimes when I hear us talk about the state of the party, we talk as if we somehow won an election," Gonzalez said, according to Cleveland.com. "We lost all of them when you look at the federal government and you look at the federal levels of power. If that's true, we should probably take an accounting of what we need to do going forward."
Newsweek reached out to the Republican National Committee for comment, but did not immediately receive a response.
Despite the claims of Trump and other Republicans, the 2020 election has been found to be fair and free of widespread voter fraud. Dozens of election lawsuits filed by the former president and his supporters have been dismissed in state and federal courts. Even judges appointed by Trump and other Republicans have rejected the often bizarre allegations. Meanwhile, multiple audits and recounts in key battleground states—including in places where Republicans who voted for Trump oversaw the election—have reaffirmed Biden's victory.
Former Attorney General William Barr, who was widely viewed as one of Trump's most loyal Cabinet members, said in December that there was "no evidence" of fraud that would change the election's outcome. And the Cybersecurity and Infrastructure Security Agency at the Department of Homeland Security said that the 2020 election was the "most secure in American history."
In addition to Gonzalez, several other Republican members of the House have pushed back against the GOP's continued alignment with Trump and his election conspiracy theories. Rep. Liz Cheney, of Wyoming, was ousted from her role as House Republican Conference chair this month due to her repeated condemnation of the former president. Rep. Adam Kinzinger, R-Illinois, has also repeatedly condemned Trump and vocally defended Cheney.