Republican-Appointed Judges Give Black Defendants Longer Sentences, Study Finds
Republican-appointed judges give longer sentences to black defendants and shorter ones to women than those appointed by Democrats, a new study conducted at Harvard reveals.
"Republican-appointed judges sentence black defendants to three more months than similar nonblacks and female defendants to two fewer months than similar males compared with Democratic-appointed judges," the study found.
The research, conducted by professors Alma Cohen and Crystal Yang, analyzed data on more than 500,000 defendants. The authors note in their study that their results show a clear disparity in sentences, however, they do not analyze whether the sentences were warranted, or appropriate for the crime.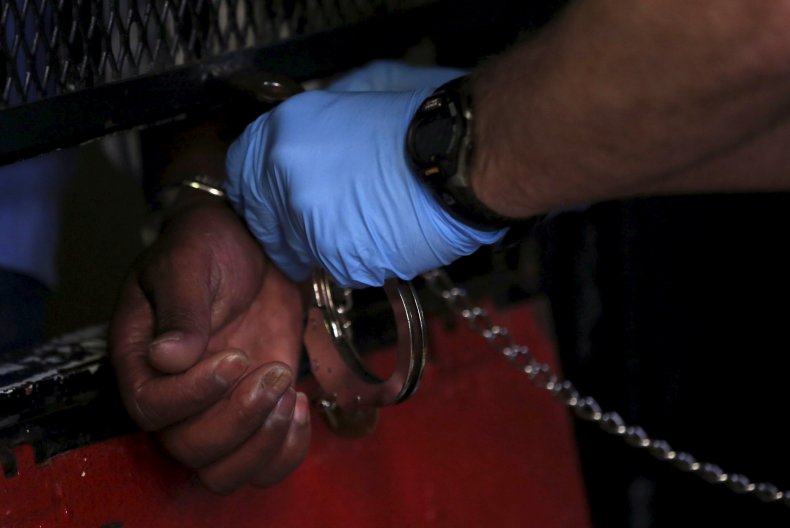 The report continued: "These differences cannot be explained by other judge characteristics and grow substantially larger when judges are granted more discretion."
The study, which investigated whether political affiliation influenced racial and gender gaps in sentencing, analyzed the practices of around 1,400 federal trial judges over a period of more than 15 years. According to the study's authors, the results support previous research that black men serve longer sentences than white men for similar crimes.
"Our findings suggest that judicial politics may be a source of the persistent racial and gender disparities in the federal criminal justice system, and that politics may play an even larger role today under the current state of increased sentencing discretion," Cohen and Yang wrote.
Overall, black offenders are sentenced to 4.8 months more in prison compared to non-black offenders, while female offenders are sentenced to 12.1 months less than similar male offenders, according to the study.
Meanwhile, Republican-appointed judges give black defendants an additional three months compared to non-black offenders relative to Democrat-appointed judges, Cohen and Yang found. They also found that female offenders are given two fewer months in prison than similar males by Republican judges than they do by Democratic judges.
The study also found that, on average, older offenders receive longer sentences than younger offenders and non-U.S. citizens also see longer sentences then U.S. citizens.
Douglas Berman, an expert on sentencing law at Ohio State University, told The New York Times that the study is "an extraordinarily important contribution to our statistical understanding of sentencing decision making in federal courts over the last two decades."
Cohen and Yang did not immediately respond to Newsweek's request for comment. In their paper, they concluded: "The precise reasons why these disparities by political affiliation exist remain unknown and we caution that our results cannot speak to whether the sentences imposed by Republican or Democratic-appointed judges are warranted or 'right.'"