Republican Arizona Lawmaker Reportedly Told Officer 'You'll Get Yours' Following DUI Arrest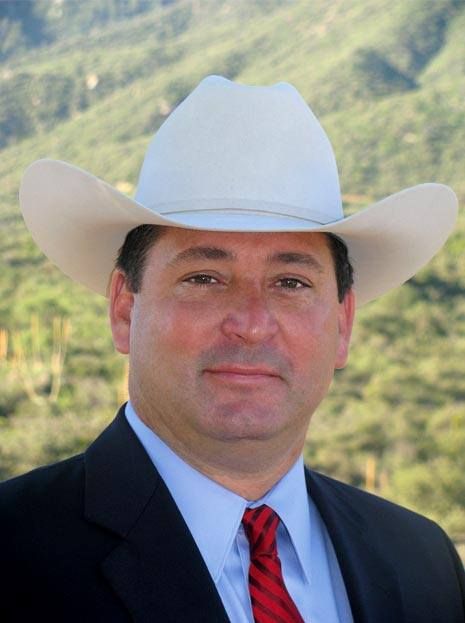 An Arizona lawmaker appeared to threaten a police officer when he was arrested on suspicion of driving while under the influence. The Republican state representative reportedly told an officer, "You'll get yours," according to a police report.
State Representative David Lee Cook, 50, was pulled over around 11:22 p.m. on Wednesday in Mesa, Arizona, when a Department of Public Safety (DPS) trooper saw Cook's pickup truck driving out of its lane in a part of Loop 202. The trooper reportedly detected the strong odor of an alcoholic beverage emanating from the vehicle and noted that Cook had bloodshot and watery eyes.
According to the incident report, Cook handed the trooper his House of Representatives identification card instead of his driver's license. Cook, who refused to step out of the car, then allegedly told an officer,"Do you know what you're doing, son? You're making a mistake."
Cook was arrested with a blood-alcohol content of 0.152 to 0.158, results from a breathalyzer test showed. The legal limit is 0.08 percent, but Arizona is a no-tolerance state for driving under the influence, AZ Central reported.
The lawmaker also told the officer it was "fine" when he was told his license would be suspended because his wife worked for Arizona's Motor Vehicle Department, the report said. "I'm find, don't worry, you'll get yours," he told an officer.
Troopers found a wine bottle opener and two red Solo cups in Cook's truck, KSAZ-TV reported. Cook was cited and then released, according to the Associated Press.
Cook, a Republican lawmaker who represents District 8, was listed as a member of the State House's Public Safety committee, KSAZ-TV reported. His district covers parts of Pinal and Gila Counties.
In an apology posted on his Facebook page, Cook said he learned a "valuable lesson the hard way" and that "the good Lord was looking out for me." Cook made no mention of his remarks to DPS troopers, but said they "handled the matter behaved professionally and did their job well."
Cook claimed he did not request or receive "any sort of special treatment as a result of holding office."
"I apologize to all of you because I hold myself to a higher standard and I've let everyone down, friends and family alike," he wrote. "But let's not let this be a wasted experience. if you're out, you've had drinks, and there is ANY question in your mind as to your state of readiness, call a cab or a friend."
State House Speaker-elect Rusty Bowers said in a statement that he had been informed about Cook's arrest by DPS.
"I'm disappointed and saddened by Representative Cook for failing to meet the standard expected of all Arizonans, much less an elected official," Bowers said. He added that once he learned all the facts and spoken to Cook, he would announce what disciplinary actions Cook will face.