Republican Arizona State Rep Says Refugees 'Take From Us,' Despite Voting For Pro-Refugee Legislation in 2019: 'Call Me a Bigot'
Arizona Republican Representative Jay Lawrence told the crowd at a January political event that he disagreed with Governor Doug Ducey's immigration policy and did not want refugees in the state.
"I don't want refugees settled here," Lawrence said. "They will take from us. They will make for lower wages for us. They will make for more expense in our schools, more expense in our emergency rooms."
"When they come here," Lawrence continued, "I will do all I can as a legislator to not accept a refugee population in the state of Arizona. Call me a bigot, whatever you want, I just think it's best for the state of Arizona."
As far as being at odds with Ducey, Lawrence said, "The governor likes me right now. He may not like me soon."
Lawrence's comments were obtained by the liberal super PAC American Bridge 21st Century whose stated goals include "helping Democrats flip the Arizona state House and Senate with comprehensive candidate research and round the clock tracking."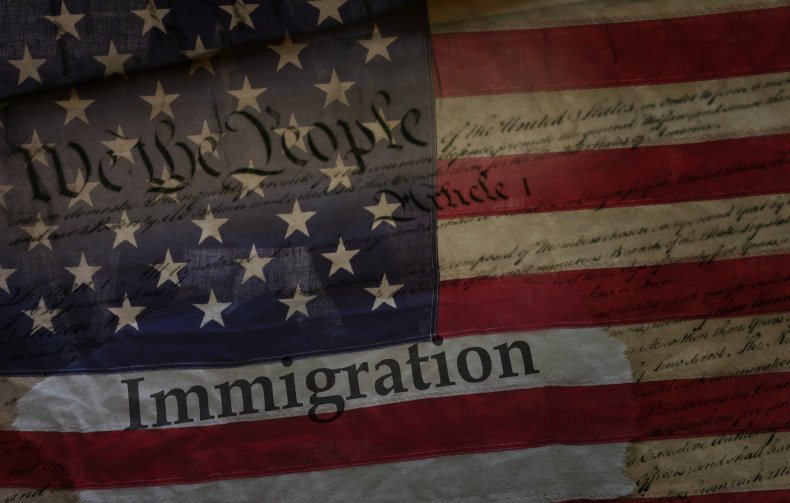 Lawrence denied his comments Tuesday, telling a reporter that he was not a bigot.
"You look at the bills I've supported, the bills I've written and bigotry is not even in my ballpark," Lawrence said in an interview with KSAZ. "I am an absolute—you say things that are just, 'Hey, I'll fix you. You think I'm a bigot?' I'm not a bigot. Not even close."
In a December letter to Secretary of State Mike Pompeo, Republican Ducey relayed his intention to continue permitting refugees to settle in Arizona.
"Throughout our nation's history, the United States has been a refuge for individuals fleeing religious and political persecution in their homeland," Ducey wrote, "and Arizona has historically been one of the most welcoming states in terms of the number of refugees resettled here."
Lawrence's comments seemingly put him not only at odds against Ducey but with the Arizona House of Representatives who passed the Supporting Refugees in the State of Arizona resolution in 2019. Lawrence voted for that resolution.
"We must continue to support a stronger national effort to resettle the world's most vulnerable refugees so that our state and nation can benefit from their entrepreneurial energy as our newest and most grateful residents," the resolution read in part.
Newsweek attempted to contact Lawrence but did not receive a response in time for publication.
Lawrence has also advocated placing armed officers in Arizona schools in case of a school shooting event.
"They would go through a training program before they ever were allowed to carry," Lawrence said on a November 2019 radio show. "It would be so good for the schools. We have veterans that are trained in firearms. We could have them on campus."
"Police officers, retired officers and teachers even," Lawrence continued. "And some would say, 'I don't want anything to do with it.' But some would very willingly agree to carry and I think that's a great idea."
The below chart, provided by Statista, shows how asylum numbers have decreased in recent years.