Republican Bill to Reduce Veteran Suicides Could Lead to More Deaths, Psychologists Warn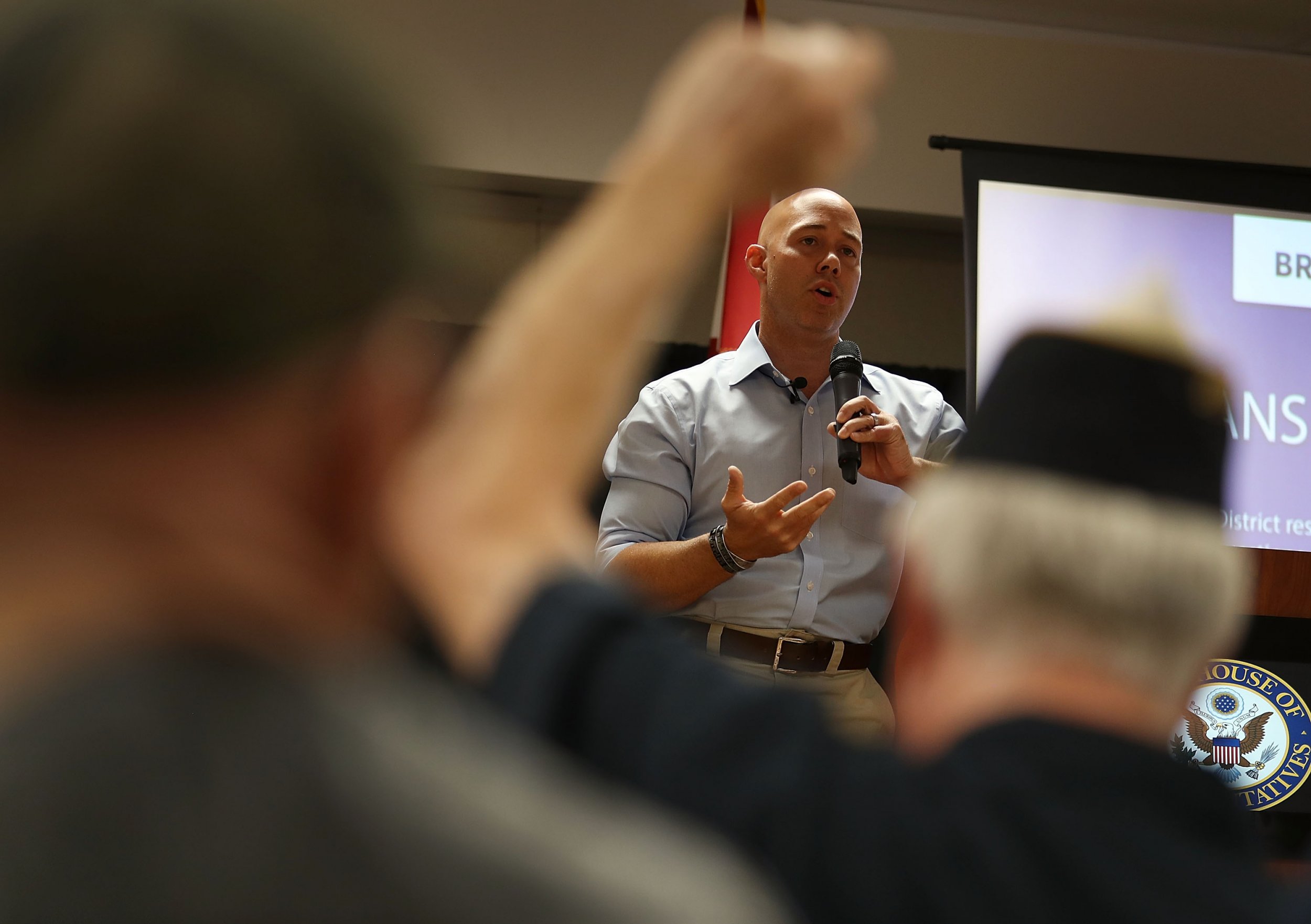 A Republican-led bill designed to reduce the high number of suicides among military veterans may lead to more former service members harming themselves, according to psychologists. The Oath of Exit Act, introduced by Florida Representative Brian Mast last month, is essentially a "no-suicide" contract, the likes of which have long been discouraged.
Related: Explaining the 'moral injury' that leads to military veterans' suicides
According to the text of the bill, 20 veterans die from suicide every day, making the risk 21 percent higher among veterans than among adults who have not served in the Armed Forces. The bill recommends making an addition to the oath of office or oath of enlistment to include a pledge not to cause harm to themselves.
"[I] solemnly swear [or affirm] to continue to be the keeper of my brothers- and sisters-in-arms and protector of the United States and the Constitution; to preserve the values I have learned; to maintain my body and my mind; and to not bring harm to myself without speaking to my fellow veterans first," it reads.
Mast, who lost both of his legs in 2010 while serving in Afghanistan, stated that a spoken oath was the strongest form of commitment.
"Throughout our lives, the most important commitments we make are spoken, whether it's an oath upon joining the military, vows at a wedding or saying the Pledge of Allegiance," he said. "Integrity is more than just a word to service members, so I know if we say we'll look out for each other and ourselves, we'll do it."
But, speaking to Stars and Stripes, Craig Bryan, a psychologist who is executive director of the National Center for Veterans Studies at the University of Utah, said the well-intentioned bill could wind up having the reverse effect.
"It won't work, to put it bluntly," he said. "At best, it would be a neutral effect, but it could make things worse."
That sentiment is backed up by numerous peer-reviewed journal articles, with no evidence having been found to support the use of so-called no-suicide contracts or pacts. Indeed, their use has long been discouraged by psychiatrists, for their potential to provide a false sense of reassurance about an individual's risk of self-harm and discourage him or her from disclosing fully his or her mental state.
"It isn't just that it didn't work. It actually had the opposite effect," Caitlin Thompson, the former director of suicide prevention programs at the Department of Veterans Affairs, told Stars and Stripes. "It made it so that the person who signed it wouldn't talk with their provider about feeling suicidal because of this fear of, 'I signed this promise.'"