Republican Bill Would Deport Immigrants on Suspicion of Being in a Gang—Even if They Haven't Committed a Crime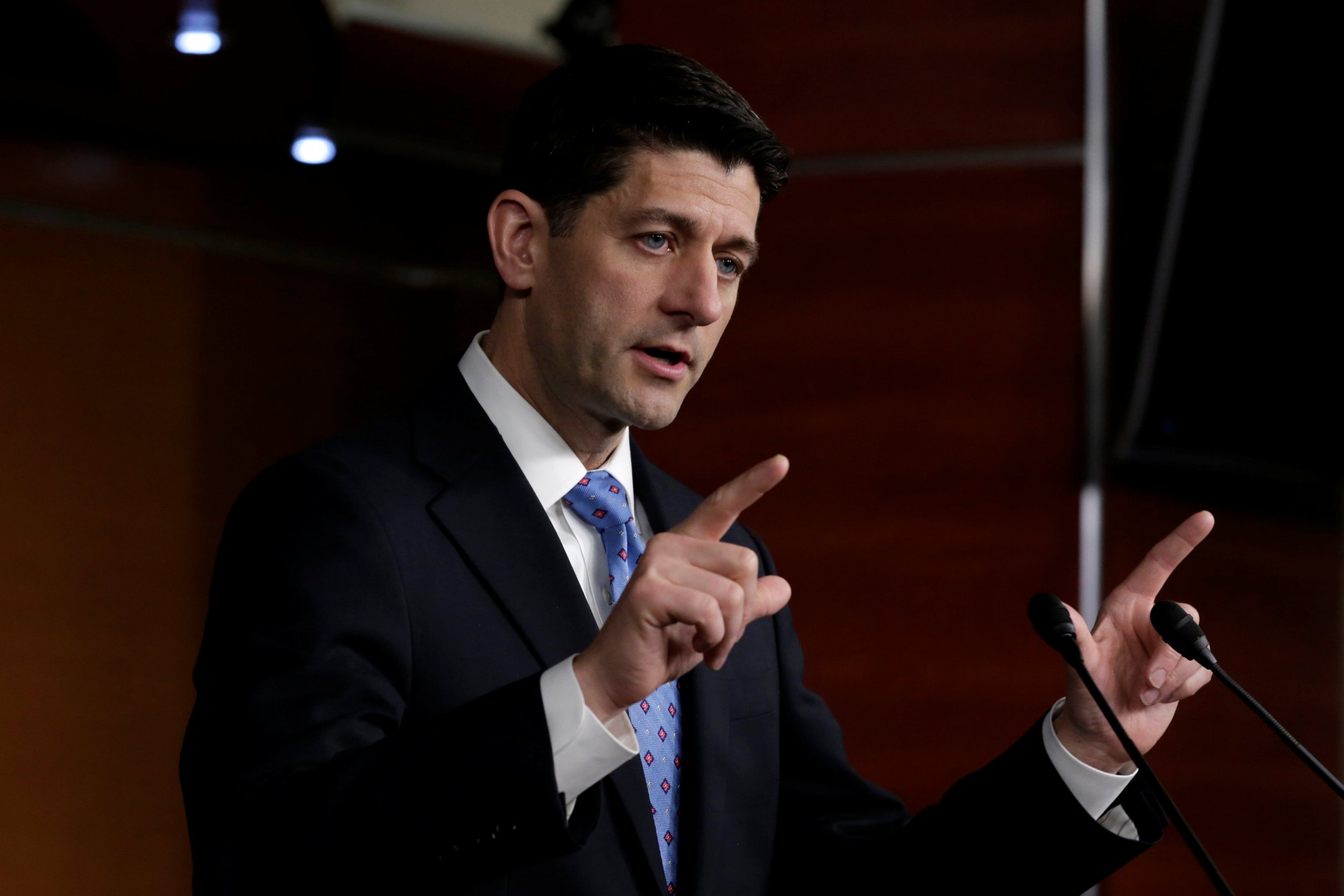 If you're in a gang and you're an immigrant, you shouldn't be in the United States, some Republicans say.
On Thursday the Republican-led House passed a new bill to remove immigrants from the U.S., even if they have never committed a crime, because they associate with "the wrong people."
"It's time we stand up for our children and end this brutal gang violence occurring in our neighborhoods, once and for all," House Speaker Paul Ryan wrote on Twitter after the bill, known as the Criminal Alien Gang Member Removal Act, passed.
The bill makes being a member of a gang a deportable offense and allows those applying for immigration status to be refused on suspicion that they are.
Republicans pointed out that under current laws, it was not possible to deport gang members until they are convicted of a crime.
"The bill targets immigrants for detention and deportation even if they have not committed a crime or been suspected of committing a crime," said the National Immigrant Justice Center (NIJC) in a statement about the bill when it was brought to the Congress early this week.
The bill is written in a way, the civil rights group said, that allows the Department of Homeland Security to "target groups as varied as churches and fraternities for designation as a criminal gang."
Related: Donald Trump discovers the red line for his supporters: immigration
Using an expired driver's license, the NIJC pointed out, could be enough to deport someone under the new law.
"Illegal immigrants or not, dangerous criminal gang members must not be allowed to continue to freely roam the streets of America," said Idaho Representative Raúl Labrador, who co-wrote the new law.
Ryan said that the bill is meant to target the violent street gang MS-13. He cited 17 murders on Long Island that are blamed on the gang, and a case in April in which gang members hacked four men to death with machetes, as the driving force behind the new law.
Many MS-13 gang members are U.S. citizens. The gang was formed in Los Angeles in the 1980s before spreading to El Salvador and other American cities.
President Donald Trump cited these stories when he called for a crackdown on illegal immigrants during a "Make America Great Again" rally in Ohio on July 23. The White House wrote Tuesday that Trump supports the new law because it's consistent with his priorities and "strengthens law enforcement's ability to fight transnational criminal gangs."
The president is currently working on a deal that would protect a program for young immigrants who were brought to the U.S. illegally by their parents from being deported.
Under the new law, however, young people who have never committed a crime could be profiled and considered to be a part of a gang simply for having an association with the wrong people, the NIJC said in its statement about the bill.
Democrats didn't see the law as working to achieve Republican goals without its allowing immigrants to be targeted and deported with little or no evidence.
"The bill broadly overreaches and puts Americans and immigrants at risk of being unjustly profiled," said Congressional Hispanic Caucus Chair Michelle Lujan Grisham in a statement.
"The sweeping discretion given to enforcement officials is so dangerously broad," she said, "it would classify nuns who assist undocumented immigrants as gang members."
Democrats on the House Judiciary Committee argued that under the bill "immigrants could be denied admission or even deported with little due process based on no real evidence of a gang affiliation." They also called out the bill because the GOP didn't allow any amendments or changes to the way it was written.