Republican Campaign Gets Nasty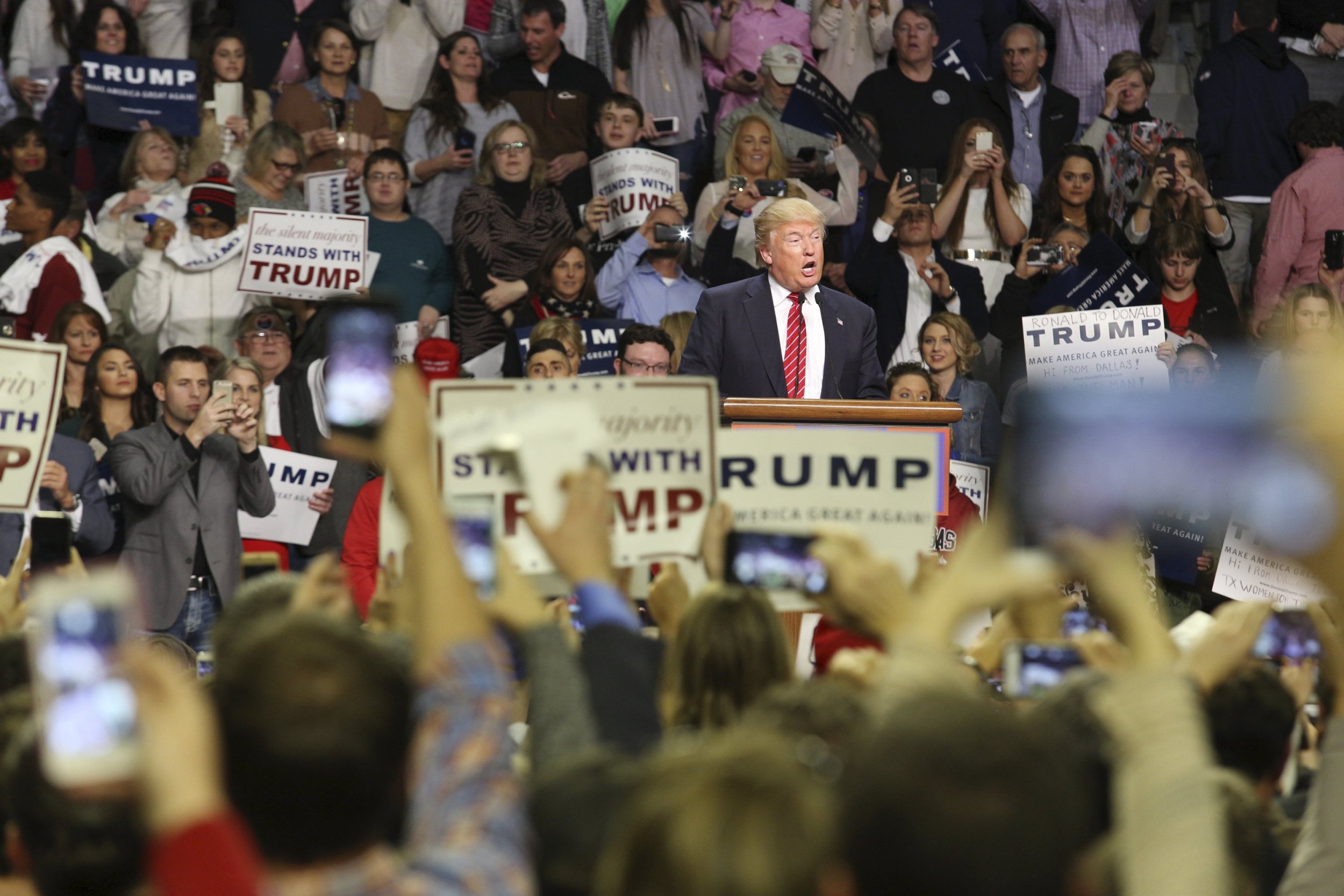 HENNIKER, N.H. (Reuters) - Campaigning for the Republican presidential nomination took a nasty turn on Wednesday with billionaire businessman Donald Trump accusing rival Ted Cruz of fraud as the field of candidates narrowed ahead of next week's New Hampshire primary.
Rand Paul, a U.S. senator from Kentucky with a libertarian philosophy, pulled out of the Republican race. Conservative Rick Santorum also exited the race on Wednesday and endorsed U.S. Senator Marco Rubio of Florida.
Both Paul and Santorum, a former senator from Pennsylvania, did poorly in Monday's Iowa caucuses, which were won by Cruz, with Trump and Rubio finishing second and third. The caucuses were the first of the state-by-state nominating contests ahead of the Nov. 8 election to replace Democratic President Barack Obama.
Trump, a real estate mogul and former reality TV star, went on Twitter on Wednesday to accuse the conservative U.S. senator from Texas of stealing his victory in Iowa. Cruz's team hit back by telling Trump to seek help for addiction to the social media site.
The two men are going head-to-head for voters in New Hampshire, where Cruz's evangelical Christian credentials will not likely be as helpful as they were in Iowa. Opinion polls show Trump with a roughly 20-point lead in New Hampshire before next Tuesday's primary.
As the New Hampshire race heats up, the Democratic presidential contenders will face off later on Wednesday in a town hall-style event hosted by CNN. Former Secretary of State Hillary Clinton narrowly beat Bernie Sanders, a U.S. senator from Vermont, in Iowa.
Trump called for the nullification of Cruz's Iowa victory or a new vote in the state.
"Ted Cruz didn't win Iowa, he stole it," Trump said in a series of tweets. "That is why all of the polls were so wrong and why he got far more votes than anticipated. Bad!"
"Oh that voter fraud, you know, these politicians are brutal," Trump said later at a rally in Little Rock, Arkansas. "They are a bunch of dishonest cookies, I want to tell you."
Trump referred to an email that Cruz's campaign sent on Monday that implied another Republican candidate, Ben Carson, was about to drop out of the race and that his Iowa backers should be urged to vote for the Texan instead. Cruz later apologized for the email.
'TWITTER ADDICTION'
Trump also accused Cruz's team of sending out a mailer designed to look like an official electoral document to scare Iowa voters into turning out at the caucuses.
The accusations were the latest aggressive tactic from Trump, who has courted controversy with attacks on other candidates and by urging a temporary ban on Muslims entering the United States and branding Mexican immigrants as criminals.
Obama visited a mosque near Baltimore on Wednesday, declaring that attacks on Islam were an attack on all faiths, in a move to counter rhetoric from Trump and other Republican candidates that have alienated Muslims.
The Cruz campaign said Trump's complaint was a cry for attention after the senator came from behind in the polls to win on Monday. A Cruz spokesman suggested he seek help for "Twitter addiction."
"It is no surprise that Donald is throwing yet another temper-tantrum, or if you like, yet another Trumpertantrum," Cruz said. "I understand that Donald finds it very hard to lose … but at the end of the day, the Iowa people spoke."
Cruz won support in Iowa from much of the same conservative Christian constituency that helped Santorum to victory in the Iowa caucuses during the 2012 presidential campaign.
But Santorum failed to take off in the 2016 race. He said on Fox News he was suspending his run and called Rubio a "born leader."
The endorsement came as Rubio came under attack by rivals seeking to curry favor in New Hampshire.
Rubio said he looked forward to teaming up with Santorum. "We want to use him as often as he's willing to work for us," Rubio said.
Earlier on Wednesday, Paul became the second Republican to drop out of the race since the Iowa caucuses, after former Arkansas Governor Mike Huckabee.