Republican Candidate Ben Carson: There Are 85 Sharia Areas in Britain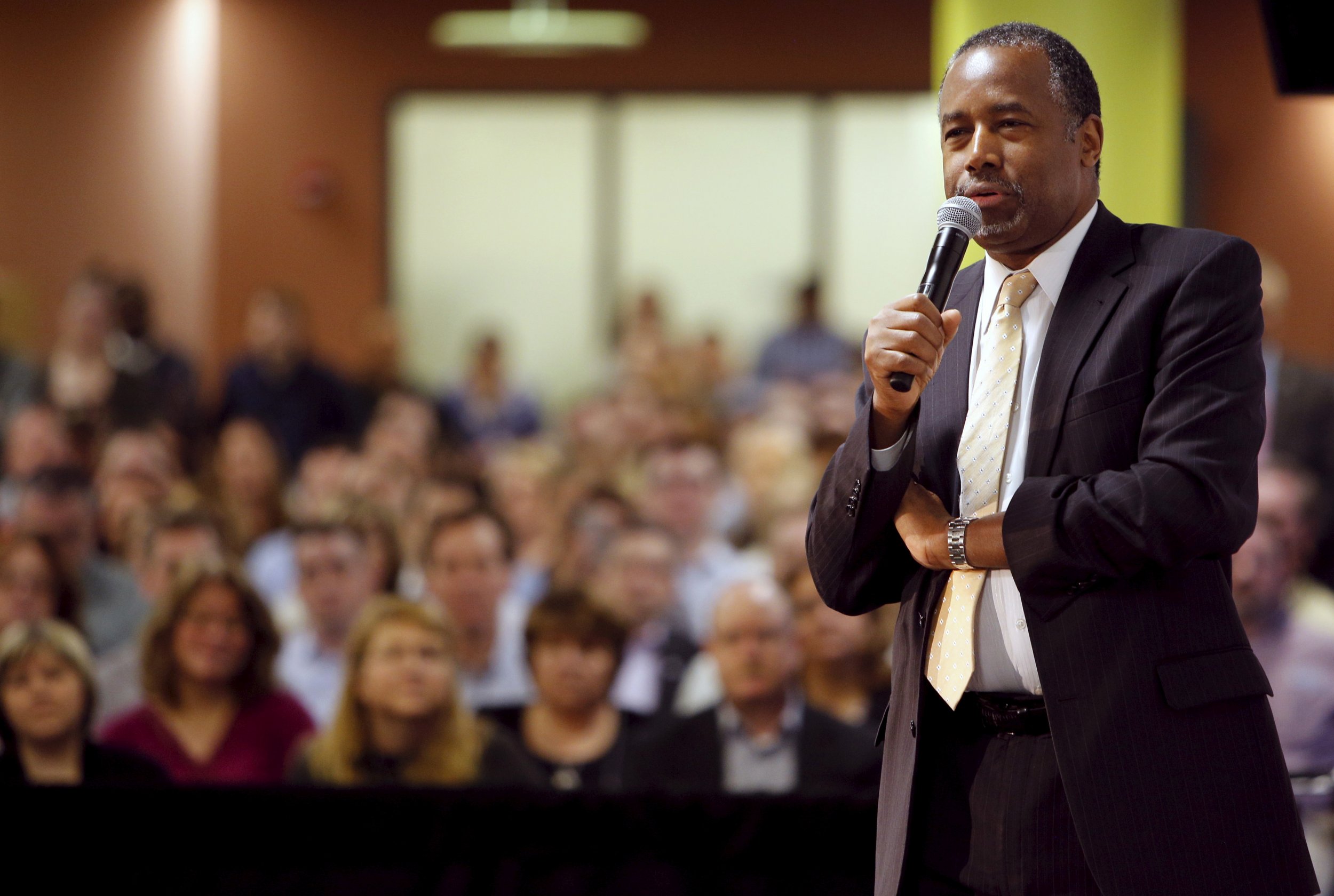 Following Thursday's GOP debate, U.S. Republican candidate Ben Carson claimed that there are 85 sharia zones in Britain with special courts that would not conform to the U.S. constitution, echoing similar comments from frontrunner Donald Trump who said in December that British police are afraid to enter some areas of London because of radical Muslims.
"In Britain, as you may or may not know, there are 85 sharia areas where cases can be arbitrated," he told British newspaper The Daily Telegraph after the debate. "I don't believe that that's compatible with the United States constitution."
Carson, 64, was making an apparent reference to a 2009 report by the U.K.-based think tank Civitas who said that at least 85 sharia courts or tribunals are operating "mainly out of mosques dotted around the country" but concluded that there are an "indeterminate number" of them.
Six years later, Britain's Daily Mail newspaper wrote that there are "now 85 Islamic courts dispensing 'justice'" across the country, citing Civitas's 2009 report. Such councils make judgments on religious issues but any decision they make is not legally binding and must accord to British law.
Carson, a qualified neurosurgeon, said that cases can be arbitrated in these councils. However, they can only do so if both parties agree to have the council as a voluntary decision-maker and all decisions must not contradict British law.
The Republican candidate has continued to fall in the polls behind Trump, Ted Cruz and Marco Rubio, after a number of controversial comments. He said in September that he could not "advocate that we put a Muslim in charge" of the U.S, saying that any Muslim would "have to reject the tenets of Islam" to lead the country.
"I would have problems with somebody who embraced all the doctrines associated with Islam," Carson said. "If they are not willing to reject sharia and all the portions of it that are talked about in the Quran—if they are not willing to reject that, and subject that to American values and the Constitution, then of course, I would."
Last night's debate saw the Republican candidates take to the stage for the final time before the Iowa caucuses, with frontrunner Trump absent in protest at Fox News' decision to keep Megyn Kelly as host.