Republican Candidate for Congress Bans Drag Show Because Performers Have Down Syndrome
Peter Meijer, a Republican candidate for Congress in Michigan, canceled a scheduled performance by a group of drag performers with Down syndrome in a venue he owns because he feared they were being "exploited," calling them "special souls" who need to be "protected."
In a letter to ArtPrize, one of the organizations involved with producing the show, Meijer pulled the plug on the United Kingdom-based performance group Drag Syndrome.
"The differently abled are among the most special souls in our community, and I believe they, like children and other vulnerable populations, should be protected," Meijer wrote in the letter, which was released in a response from DisArt, an organization advocating for disabled artists. DisArt is also a producer of the upcoming performance.
Meijer wrote that he had spoken with the "differently-abled" and members of the LGBT community. Through these discussions, he said, Meijer came to the conclusion the artists were being exploited.
"The involvement of individuals whose ability to act of their own volition is unclear raises serious ethical concerns that I cannot reconcile," he added in the letter.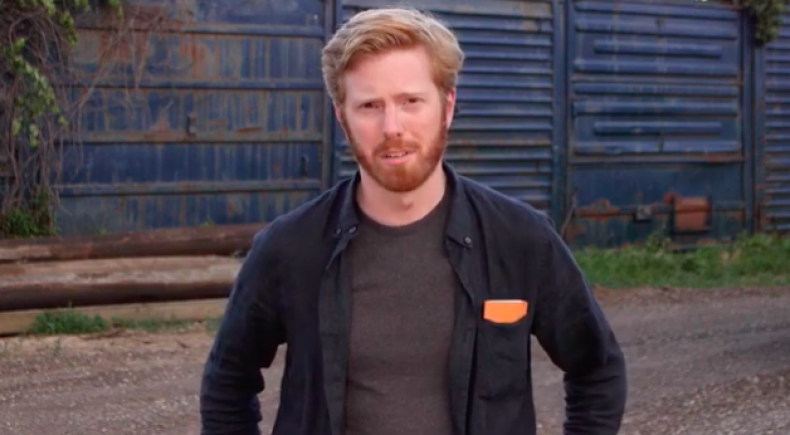 After the letter was made public, Meijer released a statement to Fox 17 in Michigan.
"The notion that I am discriminating against the disabled is profoundly offensive — DisArt is exploiting individuals with Down syndrome to further an activist message, plain and simple," Meijer said in the statement.
A statement from DisArt pointed out that these performers are not just people with Down syndrome, they are very successful, internationally acclaimed artists who have traveled the world and were even recognized by Queen Elizabeth II.
"It didn't matter that after founding Drag Syndrome, one of the original members was awarded an MBE by Queen Elizabeth II," DisArt said in its statement. "It didn't matter that another performer has won a Best Actor award at the Cannes Film Festival. It didn't matter that the artists are also accomplished actors and filmmakers, painters, dancers, singers and most important of all, human beings. None of that mattered in the decision to exclude their performance. Exclusion is discrimination, it is self-preservation, it is exploitation for political gain. It is not protection."
Down syndrome is a genetic disorder, with varying degrees of impact on the individual. Conditions usually include growth delays, certain facial characteristics and some intellectual disabilities. The impact of Down Syndrome on one's mental capacity is different for every person, with some living fully self-functioning lives and others requiring more assistance in day-to-day tasks.
A member of the group, Justin Bond, posted a video statement to Instagram.
"I know most Americans think [Down syndrome is] terrible," Bond said. "You've got Down syndrome, you don't have what it takes. But I think we do have what it takes because we deserve the right to be in drag and to perform."
The drag artists have seen an outpouring of support from the community, with other groups scheduled to perform at Meijer's venue, Tanglefoot, pulling out over Meijer's "censorship," as Krista Pennington said in a statement announcing The Curiosity Theatre would not be performing at Meijer's venue.
Meijer announced in a YouTube video he was running for Michigan's Third Congressional District in July.
He joined a field of a number of candidates challenging Rep. Justin Amash, who was elected as a Republican but switched to Independent in July 2019 after a history of disagreements with his old party. Amash said Trump had committed "impeachable offenses" for allegedly obstructing justice during Mueller's Russia investigation.
Drag Syndrome is currently on tour, performing in venues worldwide.