Republican Candidate Apologizes After Suggesting Shooting Lawmaker Who Made Badges Celebrating NRA 'F-Ratings'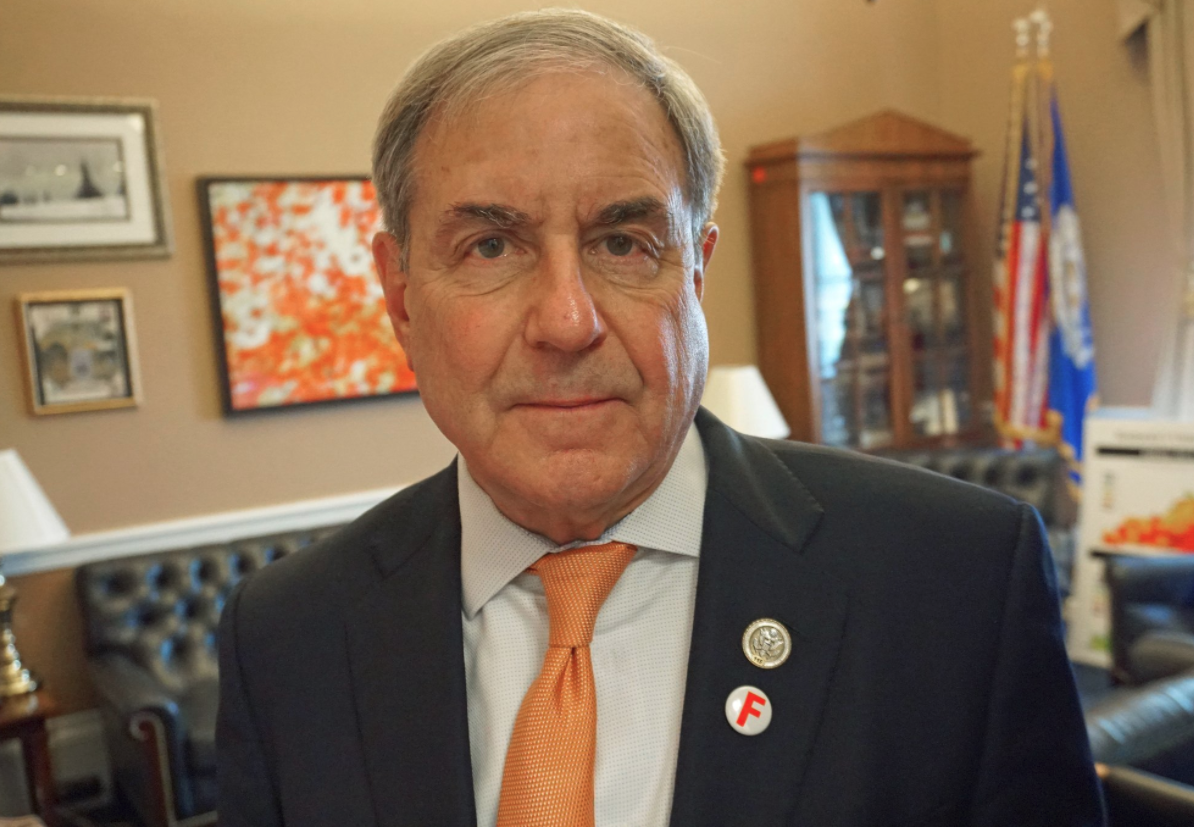 Republican candidate for Kentucky Secretary of State Carl Nett has apologized after suggesting he wanted to shoot John Yarmuth, a Democratic Kentucky congressman, over his support for gun control.
The comments came after a bid by the National Rifle Association to shame pro-gun control lawmakers by giving them "F-ratings" appeared to backfire, with Yarmuth having "F" badges made for him and his colleagues to celebrate their failing grades.
"I'm so proud of my NRA rating, I'll wear it on my chest," Yarmuth, who represents the 3rd Congressional District of Kentucky, wrote on Twitter, posting an image of himself wearing his "F" badge and asking colleagues to join him "in wearing our F ratings every day until the GOP finally stands up to the gun lobby and helps us pass common-sense gun safety legislation."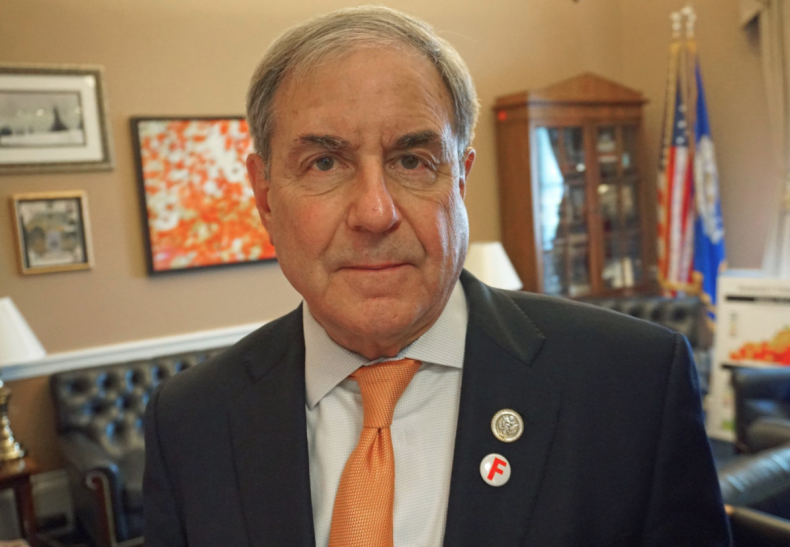 In response, Nett, who has since deleted his tweet, wrote: "Move it over just a bit. I was trained in center pass," suggesting that he wanted to use Yarmuth's "F" badge as a shooting target.
After facing a backlash from across the political spectrum, Nett said he realized his "attempt to be clever was far from clever, particularly in light of politically motivated acts of violence against elected officials." He pointed to the June 14 shooting that saw House Majority Whip Steve Scalise and four others shot while practicing for the annual Congressional Baseball Game for Charity.
"I now join the long list of imperfect human beings with 'foot in mouth' disease," Nett wrote on Twitter, adding: "Once again, I apologize to Congressman Yarmuth and his family and ask for their forgiveness."
Yarmuth's office told the Courier-Journal that the congressman had accepted Nett's apology.
FBI Louisville said it is investigating the threat, however, with spokesman David Habich telling the newspaper: "FBI Louisville is aware of the tweet and is working with our law enforcement partners to determine the best course of action,"
"The FBI takes seriously all threats of violence," Habich added.
Read more: NRA spokeswoman shares Daily Caller story that asks if Maryland high school shooting was a 'win for Trump'
A host of lawmakers have joined Yarmuth in proudly sporting their "F-rating" pins. Representative for Minnesota's Fourth District Betty McCollum said she was "honored to have earned an F-rating from the NRA for supporting commonsense gun safety legislation," tweeting out a photo of herself wearing the badge.
Elizabeth Esty, the Democratic representative for Connecticut's 5th congressional district, shared a picture of her wearing her badge, writing: "Growing up, I never wanted an 'F' on a report card. The gun lobby's test is one I'm proud to flunk."
Democratic Representative Luis Guiterrez from the 4th District of Illinois said he would be wearing his badge with "great joy," adding: "I will run home to show my mom this grade! When I think of the gun manufacturers and retailers who are fronted by the NRA, the letter 'F' definitely comes to mind."
Joyce Beatty, who has been the Democratic representative for Ohio's 3rd congressional district since 2013, also joined in. "I am proud to wear this F-rating pin today and every day. It stands for 'fiercely fighting for families affected by gun violence," she said
Cameron Kasky, who survived the Florida school shooting that saw 17 of his classmates and teachers at Marjory Stoneman Douglas High School killed last month, praised politicians wearing the pins."We will stand beside all politicians from both sides of the aisle who discuss common sense gun laws," Kasky wrote on Twitter.