Paris Attack Highlights Foreign Policy Experience, or Lack of It, in Republican Field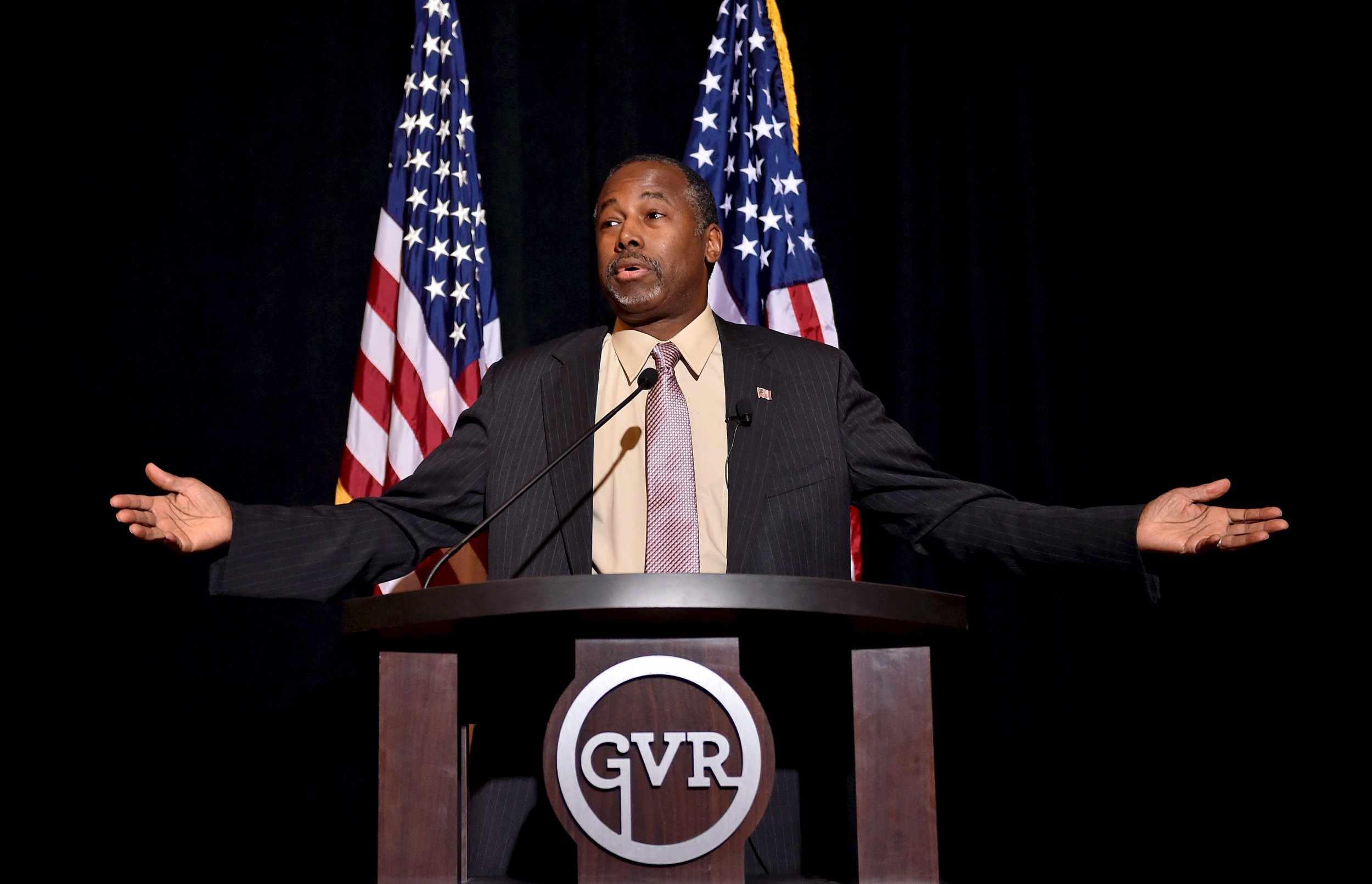 After the deadly attacks in Paris over the weekend that left at least 129 dead, the Republican candidates for president are criticizing the Obama administration, questioning the decision to take in Syrian refugees and calling for an increased U.S. role in combating the Islamic State militant group, known as ISIS, which has taken credit for the attacks.
But the widening conflagration in the Middle East highlights the varying degrees of foreign policy experience among the leading Republican candidates. Aside from international travels for their businesses, Donald Trump, the real estate magnate, and Ben Carson, the retired surgeon and author, have no foreign policy experience. Jeb Bush has experience in international trade both as Florida's commerce secretary and as the state's two-term governor, but his military experience is confined to heading the Sunshine State's National Guard. Marco Rubio, Rand Paul and Ted Cruz are all in their first term as U.S. senators. Voters, it should be noted, elected Barack Obama with the same level of experience.
The most experienced Republican candidates are lagging in the polls. Lindsey Graham, who has served in Congress for more than two decades, has an extensive background in international and military affairs—particularly when it comes to Iraq and Syria, where ISIS holds significant territory. Rick Santorum, who served two terms in the Senate and also in the House, is arguably the second most experienced. Neither of them is expected to seriously challenge for the nomination.
Carly Fiorina has taken a hawkish line on many international issues and boasted of her meetings with foreign leaders while she was CEO of computer giant Hewlett-Packard, a job she was ousted from in 2005. She's referred to Israeli Prime Minister Benjamin Netanyahu as her "good friend Bibi" and vowed that the Likud Party leader would receive her first phone call on her first day in office. She has also noted that she has met Russian President Vladimir Putin and characterized the meeting as not being in a "green room," a reference to the term for a holding area for television show guests and a dig at Trump, who implied that he and Putin had spent time together when they appeared on the same episode of 60 Minutes. (They didn't.) Fiorina has little more claim than does Trump. She and Putin did meet in a green-room-style holding area prior to speaking at the Asian Pacific Economic Forum in 2001.
Thus far, the Republican candidates have been hawkish on ISIS, with libertarian-leaning Rand Paul adopting a somewhat more cautious stance, although he promoted a congressional resolution to take on the Islamist group.
Since the Paris attacks, the leading GOP candidates have been particularly hard line on the question of accepting Syrian refugees because of fears that the U.S. might unwittingly admit terrorists. Republican front-runner Trump reiterated his stance that the U.S. should not accept Syrian refugees after multiple media outlets reported that at least one of the Paris attackers posed as a refugee from Syria and entered France through Greece. "We have no idea who these people are. We are the worst when it comes to paperwork," Trump told CNBC on Monday. "This could be one of the great Trojan horses."
On MSNBC's Morning Joe, Trump added that he would "strongly consider" shutting down mosques or placing them under surveillance, a controversial tactic once employed by the New York Police Department that drew widespread criticism from Muslim Americans and rights groups. Trump also pointed the finger at what he called France's tough gun laws. "When you look at Paris—you know, the toughest gun laws in the world, Paris—nobody had guns but the bad guys. Nobody had guns," he said at a rally in Beaumont, Texas, over the weekend, according to CNN.
Carson, who has gained on Trump in the polls in recent weeks, agreed that the U.S. should move to block refugees from entering the country. "If we're going to be bringing 200,000 people over here from that region—if I were one of the leaders of the global jihadist movement, and I didn't infiltrate that group of people with my people, that would be almost malpractice," Carson said at the Sunshine Summit in Orlando, Florida, on Friday.
By contrast, the Democratic presidential candidates have embraced the idea of increasing the number of Syrian refugees but promised thorough vetting to prevent militants from entering the country.
In terms of waging war on ISIS, the GOP candidates have been hard line.
Last week, Carson told reporters boots on the ground "would be important" to defeating ISIS.
Appearing on NBC's Meet the Press on Sunday, Bush told Chuck Todd the U.S. should "declare war" on ISIS. Bush added the U.S. should "declare a no-fly zone over Syria...re-engage with the Sunni tribal leaders [and] embed with the Iraqi military," Politico reported. He also criticized President Obama for what he described as a lack of leadership. Obama's administration has aided the Kurds, but Obama has been critical of the idea of a no-fly zone, on the basis that ISIS doesn't possess an airforce.
Bush also called for the U.S. to reinstate its controversial bulk collection of metadata, a provision of the Patriot Act passed in the aftermath of the 9/11 attacks set to expire in November. "I think that was a useful tool to keep us safe and also to protect civil liberties," Bush said. He also said the U.S. should prioritize admitting Christian refugees but, unlike Trump or Carson, did not call for a moratorium on all refugees to the U.S.
Echoing Bush's call to protect Christian refugees, Senator Cruz told a crowd of evangelical supporters on Saturday that the Paris attacks are proof that Christians are under attack across the world.
Senator Rubio took things a step further, arguing the U.S. and its NATO allies should invoke the NATO charter's Section 5 collective defense clause and create a coalition to deal with ISIS. NATO invoked the clause for the first and only time after the 9/11 attacks. Bush said he would support such an action "if the French want it." Rubio took a harder position on refugees than Bush, arguing the U.S. can't afford to accept Syrian refugees after the Paris attacks.