Republican Chair Claims Democrats Are Pushing for a 'Government Takeover of All of Our Primary Functions'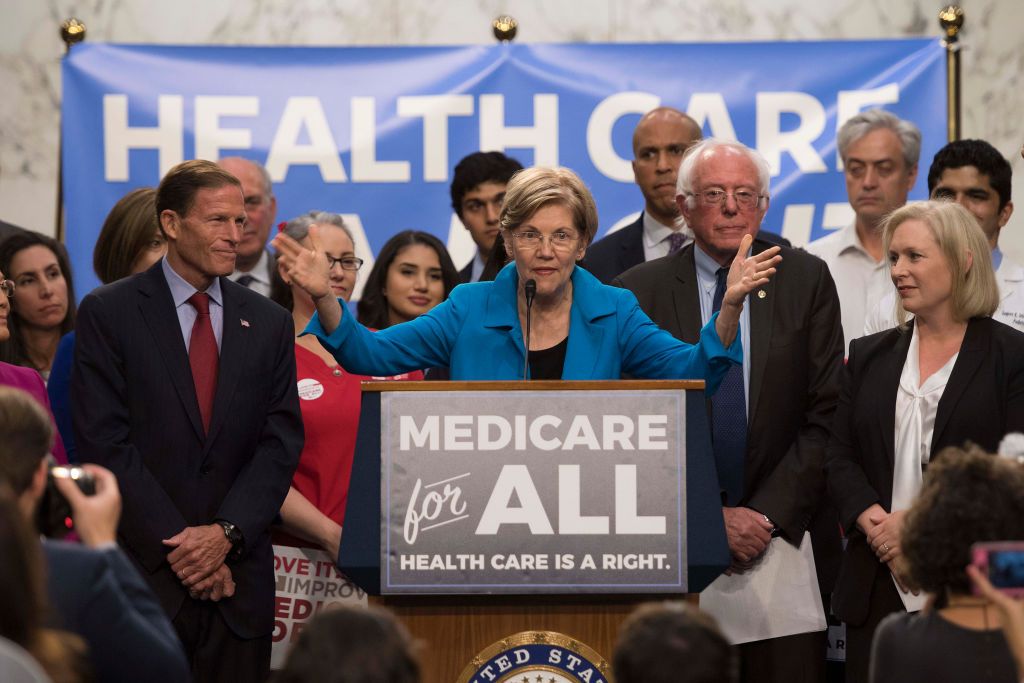 Ronna McDaniel, the chair of the Republican National Committee (RNC), claimed on Tuesday that Democrats are pushing forward socialist policies that amount to a "takeover of all our primary functions."
The top GOP official appeared for a Tuesday morning interview on Fox News' America's Newsroom, in which she discussed the Republican strategy to take on Democrats in the 2020 election. Although McDaniel said that current frontrunner former Vice President Joe Biden's positions on several politically progressive issues were still unclear, she warned that other leading candidates were advocating for "socialism."
"The Democrat Party is definitely going down the path toward socialism and more of a government takeover of all of our primary functions," the RNC chair claimed, pointing to popular policy proposals such as Medicare for All and free college education. "So, the case is gonna be: the economy, the economy, the economy, period," she asserted.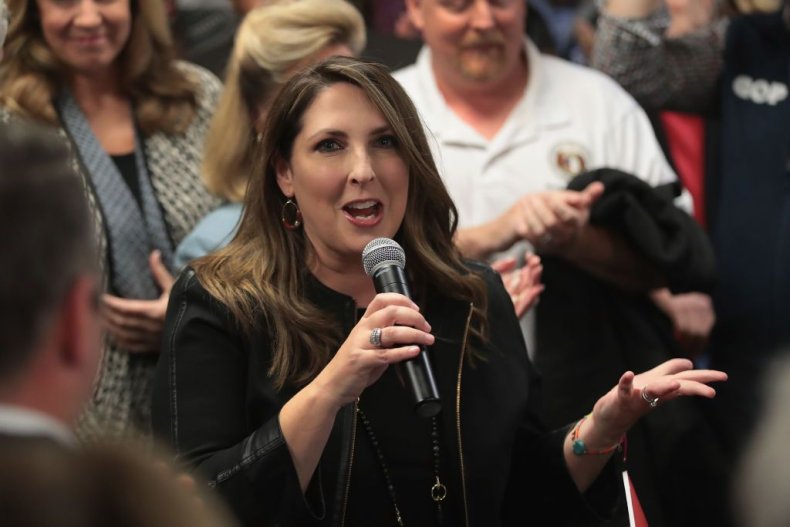 "When you have 5 million jobs created under President Trump, when you have over 3 percent [gross domestic product] under President Trump, when you have wages growing, when you have the lowest unemployment for African-Americans, for Hispanics, for Asians, for women in a significant period of time," she argued, "I don't know how the Democrats can go and say we're going to make a better case for how we get this economy humming, when President Trump has done so well.
"What are they gonna run on?" she asked. "Socialism is not the answer."
As McDaniel emphasized, the U.S. economy appears to be currently performing very well. Since Trump took office in 2017, economic growth has remained above expectations while unemployment has dipped to a historic low and wages have increased. Critics of the president, including leading Democratic 2020 candidates such as Biden and Senators Bernie Sanders and Senator Cory Booker have still disapproved of Trump's economic policies, arguing that the strong economy is the result of a 10-year recovery that began under former President Barack Obama—and that working-class Americans are not feeling the benefits of the current upswing.
Despite McDaniel's criticism of the "socialism" promoted by progressive Democrats, polls have shown that some of these policies enjoy popular support among voters. A poll conducted by Hill.TV and HarrisX late last year found that a slight majority of Republicans (52 percent) supported Medicare for All, which is also known as a single-payer health care system. Overall, the survey found that 70 percent of respondents from across the political spectrum "strongly" or "somewhat" supported the policy idea. A recent poll by researchers at Harvard University of young Americans also found that a slight majority (51 percent) support some form of free college tuition, even if it costs the government billions of dollars.
Sanders and fellow Democratic 2020 hopeful Senator Elizabeth Warren have been the most vocal in advocating for major economic reforms to benefit the middle class and lower-income Americans. They have called for increasing taxes on the wealthiest Americans and corporations in order to fund increased spending on health care and education.