Republican Chris Christie Says Trump's Conduct Toward GOP Lawmakers 'Meant to Instill Fear'
Former New Jersey Governor Chris Christie, a Republican, said that the way former President Donald Trump behaves toward GOP lawmakers is intended to "instill fear."
Christie, a former ally of Trump who even helped him prepare for a late September 2020 debate against President Joe Biden, has repeatedly urged the ex-commander-in-chief to move past the last presidential election.
In an interview with The New York Times published Saturday to promote his new book Republican Rescue, the former GOP governor discussed his views on Trump and the future of his party.
"Donald Trump's own conduct is meant to instill fear," Christie remarked, in reference to the anxiety many Republican lawmakers feel about potentially crossing the former president. Trump has consistently insisted on loyalty from those in the GOP, turning harshly against any who oppose him.
The former president and many of his allies continue to falsely claim that Biden won the 2020 election due to widespread voter fraud. The extraordinary allegation is not substantiated by evidence.
Christie has publicly urged Trump and fellow Republicans to stop spreading misinformation and conspiracy theories about last year's presidential contest.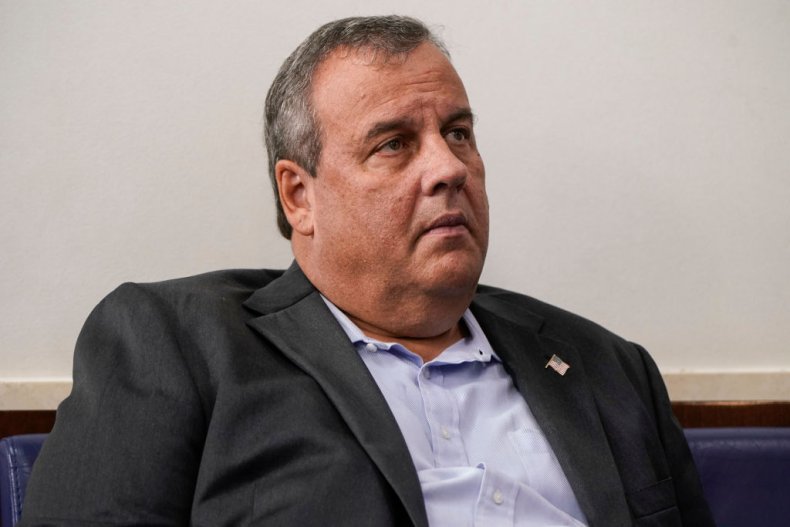 "If he [Trump] wants to be a positive force in the future, he's got to let this other stuff go. If he doesn't, I don't think he can be," the former Republican governor, who is weighing the possibility of a 2024 presidential run, told The Times.
In his new book, Christie dismisses any suggestion that the 2020 election was fraudulent.
"An election for president was held on November 3, 2020. Joe Biden won. Donald Trump did not," he writes, per The Times. "That is the truth. Any claim to the contrary is untrue."
The Guardian reported that the former governor has urged fellow Republicans to reject the misinformation. He writes that the GOP needs "to renounce the conspiracy theories and truth deniers, the ones who know better and the ones who are just plain nuts."
He made a similar assessment last weekend at the Republican Jewish Coalition convention in Las Vegas.
"We can no longer talk about the past and the past elections—no matter where you stand on that issue, no matter where you stand, it is over," Christie said in a speech at the event.
Trump responded critically to Christie's remarks at the Nevada convention.
"Chris Christie, who just made a speech at the Republican Jewish Coalition (RJC) in Las Vegas, was just absolutely massacred by his statements that Republicans have to move on from the past, meaning the 2020 Election Fraud," the former president said in an official statement. "Everybody remembers that Chris left New Jersey with a less than 9% approval rating – a record low, and they didn't want to hear this from him!"
Newsweek reached out to Trump's spokesperson for further comment but did not immediately receive a response.
Despite supporting Trump and helping him during his unsuccessful 2020 campaign, Christie was quick to push back against the former president's election fraud misinformation. As Trump's legal team spouted conspiracy theories to justify their lawsuits last November, Christie slammed their actions.
"And what's happened here is, quite frankly, the content of the president's legal team has been a national embarrassment," the ex-governor told ABC News' This Week in late November 2020.