Republican Gets Christianity Lesson From CNN Journalist After Misunderstanding Immaculate Conception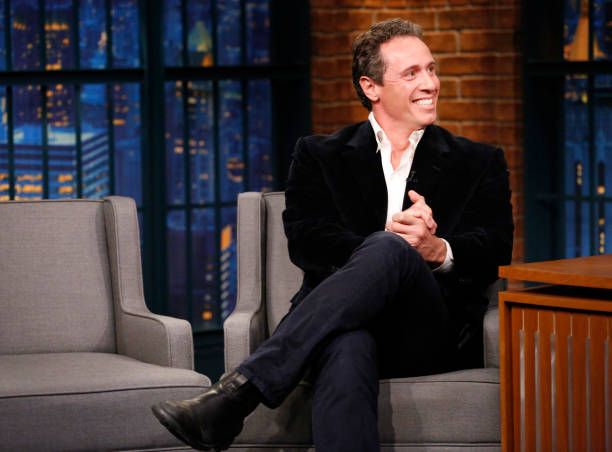 CNN journalist Christopher Cuomo gave Republican lawmaker a Bible school lesson on live television Wednesday evening after the congressman made an erroneous reference to the Immaculate Conception, revealing that he didn't understand what it means.
Republican congressman from Florida, Matt Gaetz, was on Fox News Wednesday discussing reports that the FBI failed to save text messages from thousands of its cellphones, when he called the missing texts "the greatest coincidence since the Immaculate Conception."
During a CNN interview later that evening, Cuomo pressed Gaetz to explain what he meant.
"Where is the analogy?" Cuomo asked. "That's what I don't understand. What do you think happened with the Immaculate Conception?"
Gaetz was caught off guard by the question and was unable to answer at first. He then began arguing that the Immaculate Conception is a Christian belief about "how Jesus was born."
"The Immaculate Conception was not how Jesus was born," Cuomo began, speaking to Gaetz.
"It was Mary's conception, it was the mother's conception without original sin, it wasn't the conception of Jesus," Cuomo said. "Facts matter, congressman. If you're going to make an analogy at least know what you're talking about."
Indeed, the Immaculate Conception does not refer to the birth of Jesus, which is known as the Virgin Birth. Instead, Jesus's mother Mary was conceived without original sin in what is known as the Immaculate Conception. The theology of Mary's Immaculate Conception was developed to explain how Jesus could be born without original sin even though children inherit the characteristics of their parents.
Republicans have argued that the missing FBI text messages are part of a conspiracy to cover up bias in the special counsel's investigation into whether the Trump campaign collaborated with the Russian government to influence the outcome of the 2016 presidential election. They also say text messages between FBI officials Peter Strzok and Lisa Page referred to a "secret society" that aimed to help Hillary Clinton. The FBI says the texts were lost due to a technical glitch.