Republican Claims of Election Fraud Are Not True, Says GOP Election Lawyer
Republican election attorney Benjamin Ginsberg challenged voter fraud claims made by President Donald Trump and other GOP voices ahead of November 3's election.
Ginsberg, whose prominent career in election law spans almost 40 years, said there is "insufficient evidence" to support allegations of fraud in an opinion piece published by The Washington Post on Tuesday evening.
The piece directly addressed Trump's efforts to discredit widespread vote-by-mail procedures ahead of the general election. As the U.S. continues to diagnose new cases of the coronavirus and vaccine candidates remain in clinical trials, state leaders across the country are broadening access to mail-in ballots.
Since May, the president has publicized unfounded accusations that an expansion of voting by mail will lead to fraudulent election results. In more recent weeks, he suggested double voting (once by mail and again in person), saying that ballots sent through the post might not be counted. Trump made each of these claims verbally, during events, as well as on Twitter, in posts the social media platform went on to flag as misinformation and potentially manipulative.
"The lack of evidence renders these claims unsustainable," Ginsberg wrote on Tuesday. "The truth is that after decades of looking for illegal voting, there's no proof of widespread fraud.... At most, there are isolated incidents—by both Democrats and Republicans. Elections are not rigged."
Ginsberg noted that Republican lawyers "have searched in vain for over four decades for fraudulent double voting" and other instances of election fraud in various court cases, with few affirmative results. He said Trump's recent statement encouraging voters to cast a ballot twice are "doubly wrong" in that they are illegal and interfere with public confidence in election results, while also forcing "his campaign and the Republican Party to reevaluate their position" in dozens of voting cases that are still in litigation across the U.S.
"The president's words make his and the Republican Party's rhetoric look less like sincere concern—and more like transactional hypocrisy designed to provide an electoral advantage," the attorney wrote.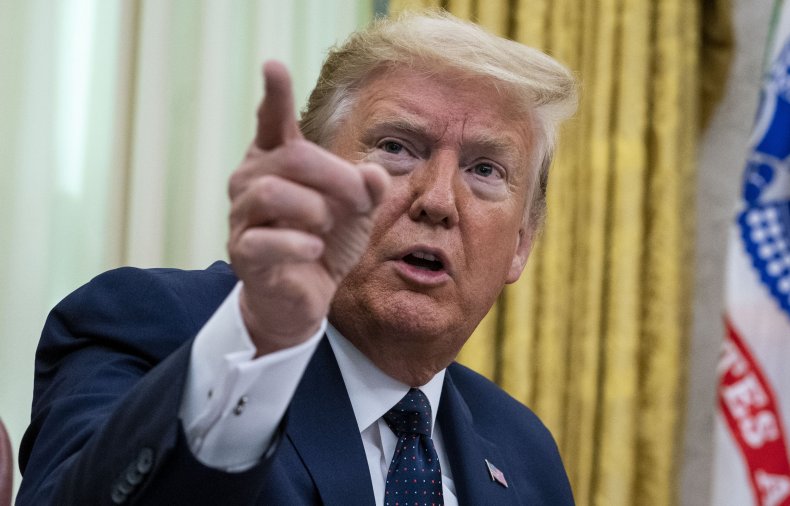 Despite Trump's insistence that mail-in ballots pose greater threats to election security than absentee votes, Ginsberg said that "absentee ballots use the same process as mail-in ballots" and that "different states use different labels for the same process." The president's concerns about mail-in versus absentee voting seem to be rooted in the fact that absentee ballots require applications from voters, whereas some states' newly adopted vote-by-mail policies aim to mail ballots to all registered voters in an area.
Ginsberg urged Republicans involved in litigation related to voter fraud "to rethink their arguments in many of the cases in which they are involved—quickly. Otherwise, they risk harming the fundamental principle of our democracy: that all eligible voters must be allowed to cast their ballots."
Newsweek reached out to the Trump campaign for comment but did not receive a reply in time for publication.