Republican Confidence in Mail-In Ballots Plummets From 2019 as Midterms Loom: Poll
A new survey of U.S. voters suggests that Republicans' confidence in mail-in ballots has plummeted in recent years.
The Axios/Ipsos poll, released on Saturday, shows to what extent Americans trust different voting methods ahead of the 2022 midterm elections.
Among Republicans, only 33 percent of those surveyed expressed confidence in mail-in ballots, down from 63 percent in 2019. Among Democrats, meanwhile, trust jumped to 49 percent, from just 13 percent in 2019.
The poll was conducted between November 3 and November 14 and surveyed 1,273 Americans.
Debate over the credibility of mail-in ballots intensified after more Americans cast their ballots by mail during the 2020 election due in large part to the pandemic.
Since he lost the 2020 presidential election, former president Donald Trump has repeatedly criticized the use of mail-in-ballots, claiming that it led to massive voter fraud.
Overall, Americans' trust in mail-in ballots dropped by 2 percent from 2019. But the poll also found that 58 percent of Americans are confident that votes made by mail in the upcoming midterm elections will be accurate, according to the Axios/Ipsos poll.
Meanwhile, the poll also found that 72 percent of Americans trust that electronic voting systems in the midterms will be accurate, while 77 percent believe that paper ballots will yield the same results.
Additionally, 63 percent of Republicans said that they are confident the midterm elections will reflect voters' will, compared to 75 percent of Democrats who shared the same view.
Some states are updating their voting systems. On Wednesday, Louisiana announced that it will replace its older models with ones that produce auditable paper record.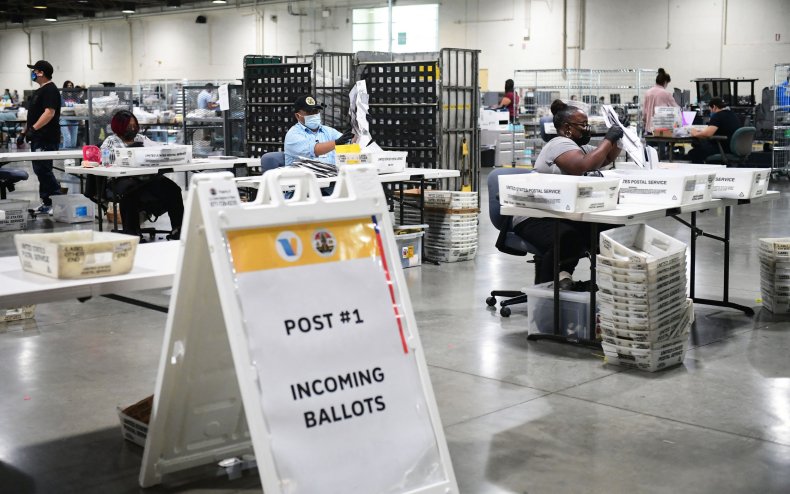 Both Republicans and Democrats have expressed confidence their own party will control the House after the 2022 midterms.
"I know we will win in the Congress. People say, 'Well, in the off year, it's not the good year.' But, I think any assumptions about politics are obsolete," House Speaker Pelosi said in September.
"We live in a whole new world of communication and the rest. And I think that all of our members who survived Trump being on the ballot with them will survive next year because Trump's not on the ballot," she added.