Republican Congressman Claims 'Russophobia' to Blame for Imprisonment of Convicted Russian Agent
A Republican congressman blamed "Russophobia" for what he calls the "ridiculously long" jail sentence of convicted Russian agent Maria Butina, who was released Friday after serving 15 months.
Rep. Thomas Massie (R-Ky.) suggested that Butina had suffered due what he believes is both "rampant" prejudice against Russians and her failure to register as a foreign agent, which he likened to a kind of paperwork mishap on her part.
"She served a ridiculously long sentence essentially for not filing the right paperwork. But now she is free. Sadly, she was jailed to satiate the rampant Russophobia in the US these days. We are better than this," Massie tweeted Friday.
Massie has previously used the platform to declare his apparent sympathy for Butina, who was convicted on charges related to infiltrating U.S. conservative political groups. An August tweet suggested that Butina should be released from jail and authorities should instead imprison former FBI director James Comey.
Butina was found to have cozied up to conservative groups such as the National Rifle Association (NRA) under the direction of a Russian official, with the intent of establishing "unofficial lines of communication" between Russia and U.S. political figures.
It's believed that the Russian official Butina was working with is Russian central bank deputy governor Alexander Torshin. She had worked as "special assistant" for Torshin from 2011 to 2017. Torshin was not charged with any crime but was later sanctioned for trying to meddle in U.S. elections.
Butina pled guilty to one conspiracy charge in December 2018 in a plea agreement. As part of the agreement, prosecutors dropped one count of acting as a covert foreign agent, which likely would have resulted a longer jail term. She was sentenced to 18 months in prison in April and released after serving a total of 15 months.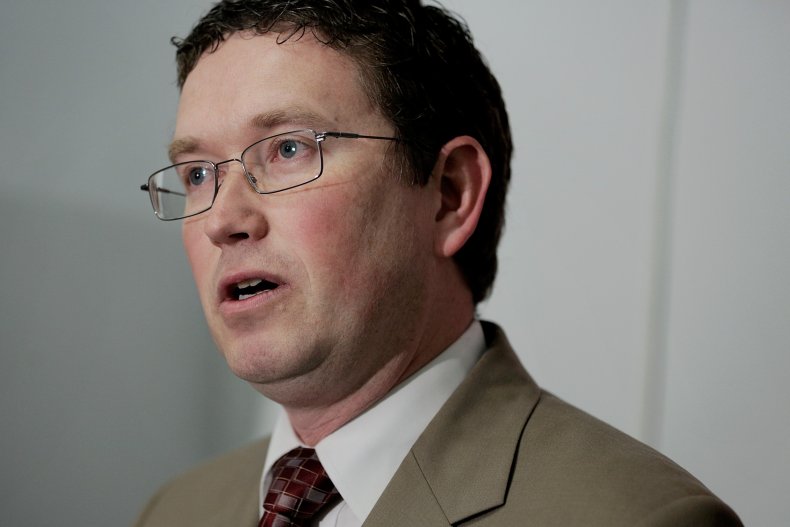 An apparent gun enthusiast from an early age, she formed the Russian group Right to Bear Arms in 2011, and began travelling to the U.S. shortly after, before moving to the country in August 2016 on a student visa. She is believed to have started attending NRA meetings in 2013, and quickly began forming ties with conservative activists and politicians.
The Daily Beast described her as "a connection between Team Trump and Russia." At an early Trump campaign rally in 2015, Butina asked Trump what his relationship with Putin would be like if he were elected.
"I know Putin, and I'll tell you what, we'll get along with Putin," said Trump, according to Time.
Democratic politicians later questioned whether a spike in spending by the NRA in 2016, $30 million of which went to help elect Trump, could have been related to the group's ties with Russians like Butina and Torshin, but the group denied the suggestion.
Butina was released from a low security prison in Florida on Friday, having been credited for "good behavior." She was deported shortly afterwards, boarding a plane bound for Moscow around 6 p.m. at the Miami International Airport.