What the Second-Tier Republican Candidates Didn't Say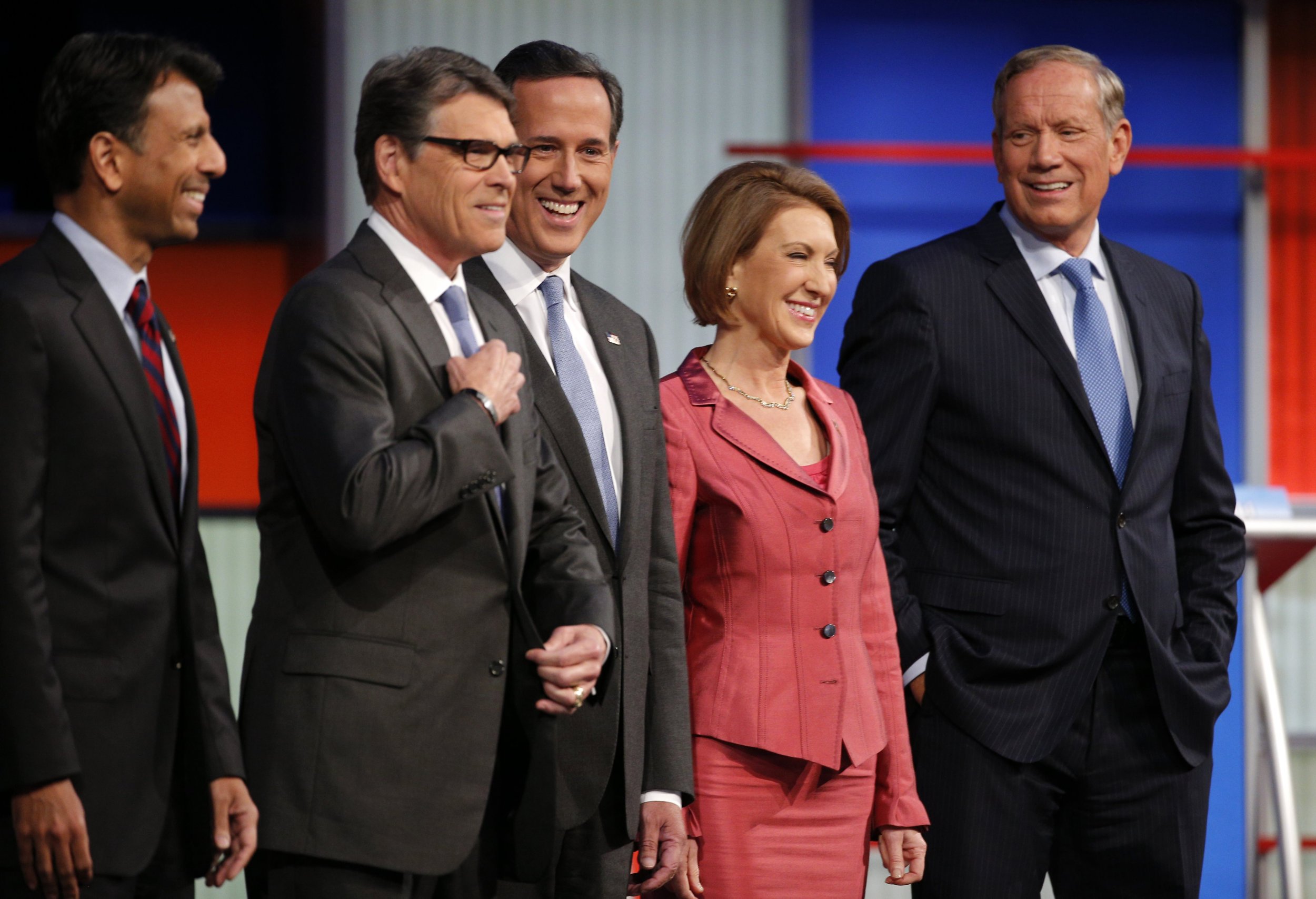 Planned Parenthood, Obama's Iran deal, ISIS: These were the topics that the seven second-tier Republican candidates discussed Thursday at the first debate in the run-up to the 2016 presidential election. The questions were broad and varied, but what the candidates didn't talk about may reveal as much about their priorities as what they did.
Notably, none of the candidates mentioned international trade, one of the issues that has propelled Donald Trump to the forefront of the Republican pack. Trump has often emphasized his business deals in China as a foil to what he considers President Barack Obama's lack of business acumen. So far, that message seems to have resonated with voters. Still, the trade deficit with China didn't come up in this debate either.
Also unmentioned:
Bush. No one brought up George W., George H.W. (who recently fell and is at home recovering) or even Jeb. Other than Trump, the moderators didn't question those on stage about each other or about the candidates, including Jeb, who will be debating later on Thursday.
Vladimir Putin, whose actions in Ukraine have led to major sanctions against Russia. Putin could have been an easy target for candidates looking to show their mettle.
Pope Francis, a pivotal figure in a rapidly changing religion to which several of the candidates belong
Eric Holder, a favorite target of conservatives after he failed to prosecute anyone over last year's IRS controversy
Cuba, with whom Obama has eased relations, to the chagrin of the right