All You Need to Know for Thursday's Republican Debate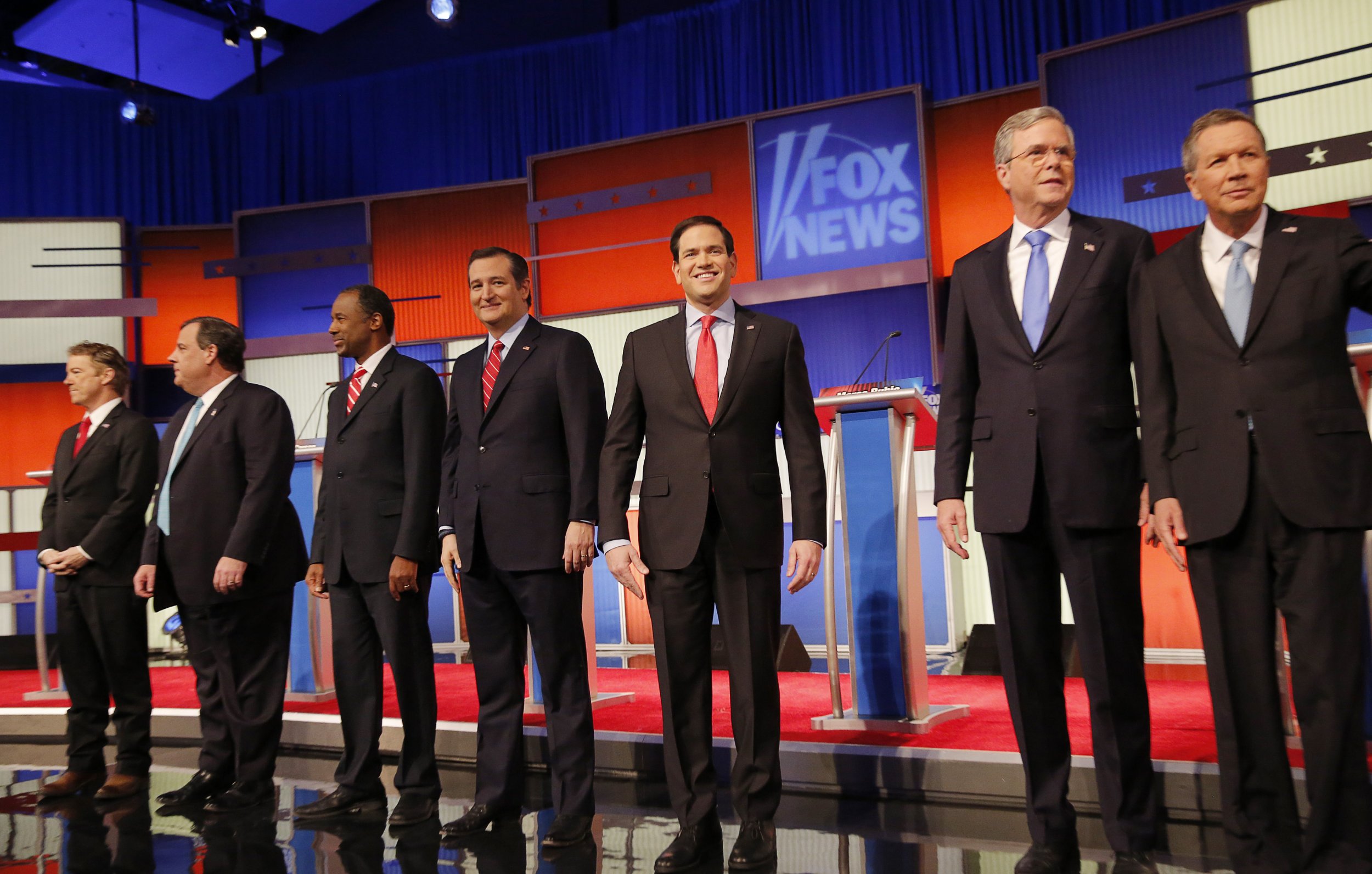 Fox News Channel is set to host the seventh Republican presidential debate—and the last contest before the Iowa caucuses in four days—on Thursday, and the party's front-runner, Donald Trump, has said that he doesn't plan to be onstage.
The billionaire said he would boycott the event in Iowa because Fox anchor Megyn Kelly will be one of the moderators. Trump has been criticizing Kelly since the first GOP debate in August, when she challenged him on his ridicule of women. He has also tweeted that he was even more offended by a press release Fox News released criticizing him, saying that if he couldn't stand up to Kelly then he couldn't stand up to Russia or Iran. Trump will hold his own event in Des Moines, in what seems to be an attempt to strip the network of its ratings.
Besides Trump, seven other GOP candidates qualified for the main prime-time event, co-hosted by Google and set to begin at 9 p.m. ET. Texas Senator Ted Cruz, Trump's chief rival, will be joined onstage at the Iowa Events Center in Des Moines by Florida Senator Marco Rubio, retired neurosurgeon Ben Carson, former Florida Governor Jeb Bush, New Jersey Governor Chris Christie, Ohio Governor John Kasich and Kentucky Senator Rand Paul. When Paul didn't quality in the polls for the previous main debate on January 14, he instead hosted his own Twitter town hall to interact with voters.
To qualify for the main stage, candidates had to be either among the top six in an average of the five most recent national polls or among the top five in an average of the five most recent polls in the early nominating states of Iowa and New Hampshire.
The four contenders who didn't score high enough for the prime-time debate but earned at least 1 percent of support in a minimum of one recent national poll will face off for an hour in the so-called undercard debate at 7 p.m. ET. The challengers include former HP Chief Executive Officer Carly Fiorina, former Arkansas Governor Mike Huckabee, former Pennsylvania Senator Rick Santorum and former Virginia Governor Jim Gilmore. The unofficial event will be Gilmore's return appearance since he last took the stage for the first debate in August.
The Iowa caucuses kick off the election nominating process just four days after the debate, making Thursday's event a significant opportunity for the contenders to appeal to Iowa voters. In recent weeks, the candidates have increased their advertisements and visits to several of the early voting states, while verbally attacking their challengers' campaigns.
The other candidates will be sure to mention Trump even if he's not there. Kelly so far has managed to keep her distance from Trump's comments ahead of the debate. Her colleagues Bret Baier and Chris Wallace will join her as moderators.
The three Democratic candidates don't face off in an official debate again until February 11, after both the Iowa caucuses and New Hampshire primary. But they have been invited to meet on February 4 in New Hampshire by NBC News and the New Hampshire Union Leader.