Republican Voters More Likely Than Democrats to Prefer Men in Office, Poll Shows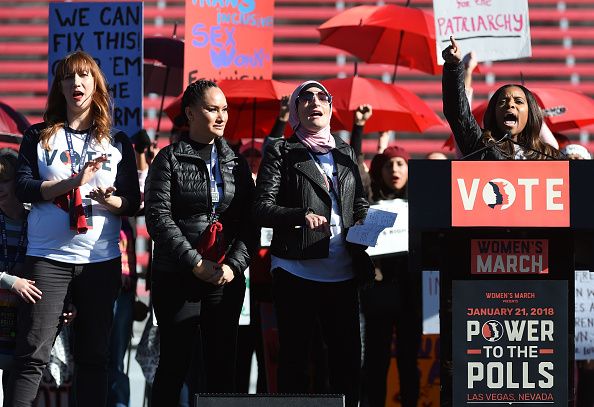 As more women are running for public office than ever before, a new poll shows that registered voters may not necessarily care about the gender of a candidate.
The survey, conducted by Politico and Morning Consult, asked participants if "all else being equal, would you prefer to vote for a female candidate, a male candidate, or would it make no difference either way?"
The answer was largely bipartisan, with about 80 percent of both registered Republicans and Democrats answering that it would make no difference either way. But the survery also shows that Republican voters are more likely to say that a male elected official would do better in the role than a woman, especially when it comes to officials working in the executive branch.
2018 has often been hailed as the "Year of the Woman" with social movements like #MeToo and the Women's March radically mainstreaming ideas about feminism and gender equality. Also, more women are running for office this year than ever before and have been winning early primary elections.
As of June 1, there were 47 women still running for the Senate and 387 running for the House, according to the Center for American Women and Politics at Rutgers University.
PBS reported that when there is a primary between a Democratic woman and a Democratic man, women are winning nearly 70 percent of the time. They also found that fewer Republican women were running for office than Democratic women and therefore winning at lower rates than their liberal counterparts.
But the Politico/Morning Consult poll warns that these social movements may not have erased all voting stereotypes associated with certain political parties.
The survey revealed that voters were likely to trust men over women on issues of national security and foreign policy. For example, about 40 percent of Republican voters surveyed think a man would do a better job than a woman when ordering military interventions. On a domestic front, though, women were more trusted on issues like health care and education.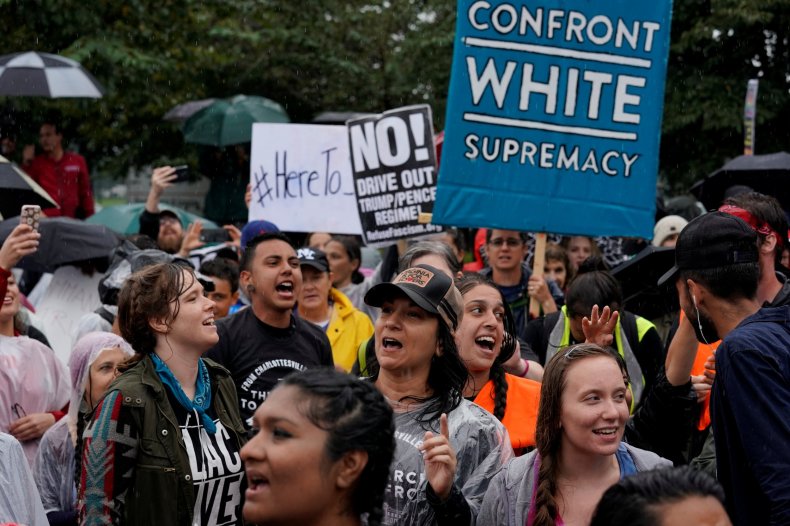 Kelly Dittmar, a scholar at the Center for American Women and Politics, told Politico that these poll findings and voter perceptions are not "surprising" given the total underrepresentation of women in politics at both the local and national level. Today, women only make up about 20 percent of Congress and only six women are currently serving as governors across the country.