Republican Described by Own Party as 'Vile' Wins Missouri Primary Despite 'Hitler Was Right' Remark
A Missouri Republican vying for a seat in the state's House of Representatives narrowly won his primary, much to his own party's dismay.
Steve West, who is running to represent his state's District 15, also won the Republican Party's primary election in 2018, but was ultimately defeated in the general election by Democrat Jon Carpenter. In November's general election, West will face Democratic candidate Maggie Nurrenbern for the House seat.
West drew criticism following the 2018 primary, when The Kansas City Star reported he had made controversial comments on his weekly radio show.
"Looking back in history, unfortunately, Hitler was right about what was taking place in Germany. And who was behind it," West said on a show on KCXL radio on January 23, 2017. He frequently pushed conspiracy theories and would often make homophobic, anti-Semitic, Islamophobic and racist comments on both his radio show and YouTube channel, the Star reported.
According to West's campaign website, his radio show, in which he goes by the pseudonym "Jack Justice," is separate from his venture into Missouri politics.
"I had never intended to bring my radio show to this debate. Issues I address in my radio show are more national and international issues that really don't apply to Missouri politics," West wrote, adding that "the assault on my character began and the cat was out of the bag" after he won the 2018 primary.
West's campaign platform consists of several issues including education reform, pornography and "Islam Is a Problem for America." A self-identified supporter of President Donald Trump, West wrote that his focus if elected "will be on issues we can bring forward and gain an undeniable majority across Missouri from both parties today."
In providing an example of such "issues," West wrote: "Most working men and women agree that Islam is a problem, but may not know how to address or explain it. I can do that, and I can lead a thoughtful discussion and without malice."
In another section of his platform, West labeled "homosexuality, bisexuality, transgenderism" as "dangerous, unhealthy and self destructive."
Newsweek contacted West for comment, but did not hear back in time for publication.
Following West's win in the 2018 primary, the Missouri Republican Party had issued a statement about the candidate's behavior.
"Steve West's shocking and vile comments do not reflect the position of the Missouri Republican Party or indeed of any decent individual," according to the statement. "West's abhorrent rhetoric has absolutely no place in the Missouri Republican Party or anywhere. We wholeheartedly condemn his comments."
Newsweek contacted the Missouri Republican Party for comment following West's 2020 primary win, but did not hear back in time for publication.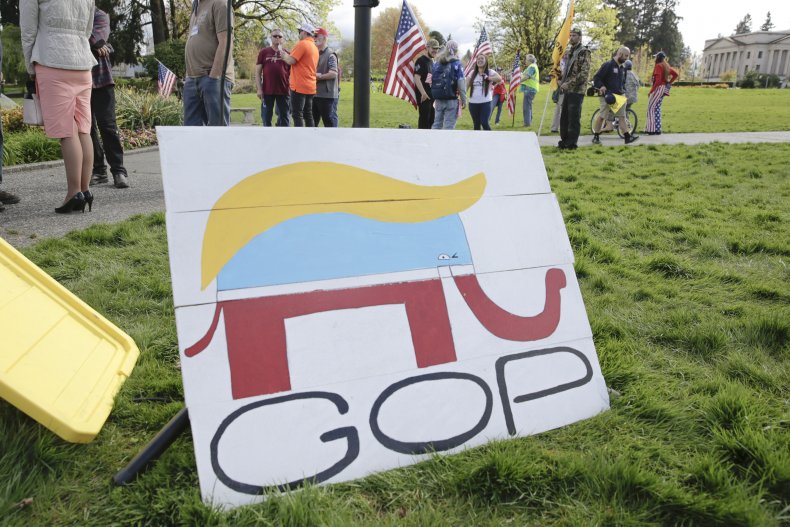 West defeated his GOP challenger Adam Richardson in the state's primary on Tuesday by a narrow margin. West garnered 1,342 votes, compared to Richardson's 1,281. In the Democratic primary, Nurrenbern received 3,480 votes.
Several of West's family members have spoken out against the candidate, condemning his views and decision to run for the House seat.
Nurrenbern told Fox 4 that she had received a call from West's sister following news that West had won the primary.
"Today I received a message from his sister in Colorado," Nurrenbern said. "She said, 'Maggie, I'm Steve's sister. He's dangerous, and I want to make sure that he's never elected. I'm here to help you.'"
In 2018, two of West's children spoke to the Star about their father, urging District 15 residents not to vote for him.
"I can't imagine him being in any level of government," Emily West, his daughter, said. "A lot of his views are just very out there. He's made multiple comments that are racist and homophobic and how he doesn't like Jews."
Andy West previously told the Star his father "must be stopped."
"His ideology is pure hatred. It's totally insane," he said. "If he gets elected, it would legitimize him. Then he would become a state official, and he's saying that Jews shouldn't even have civil rights."
Missouri's District 15 covers a small area in North Kansas City in Clay County. Carpenter has represented the district since 2013.