Republican Ed Gillespie Concedes to Democratic Incumbent Mark Warner in Virginia Senate Race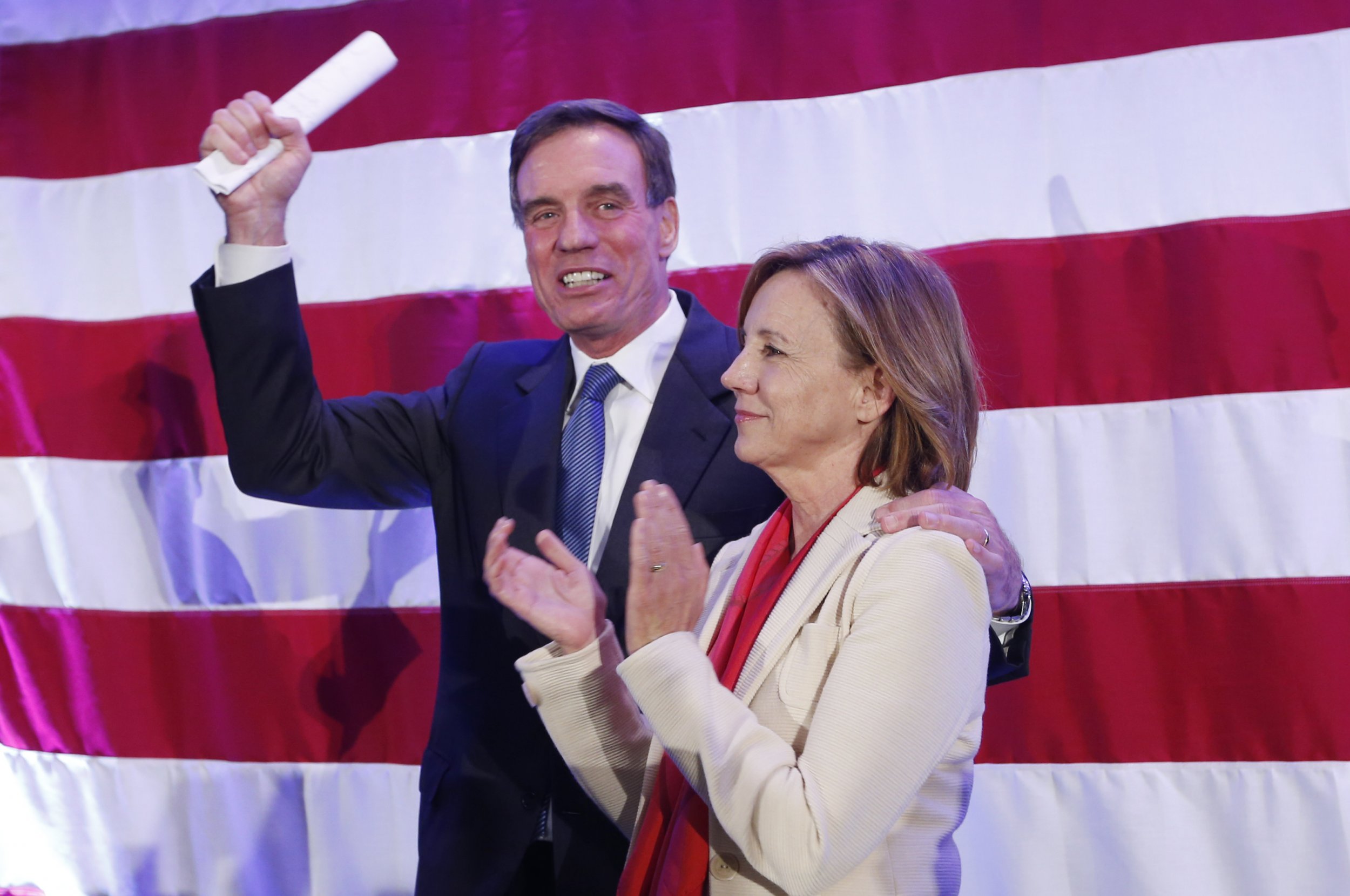 Democratic Senator Mark Warner will keep his seat for another term after his Republican challenger Ed Gillespie, former chairman of the Republican National Committee, conceded Friday at a news conference in Springfield, Virginia. Warner had already claimed victory on Tuesday night.
"This was obviously a hard-fought race, and I'm proud of the campaign that we've run and have loved every minute of it. Well, maybe not this one so much," Gillespie said during the news conference. Though state law allows Gillespie to request a recount because of the less than 1 percent margin, he says he will not pursue that option.
Though the ultimate outcome is not surprising, the race was a much closer one than anticipated. Warner, considered a very popular politician, was a favorite to win, with most media outlets giving him an over 90 percent chance of keeping his seat. Warner consistently polled higher than Gillespie throughout their campaigns, but his lead narrowed in the weeks leading up to the midterm elections on Tuesday. As results from precincts around the state began coming in, less than a percentage point separated the two candidates throughout much of the evening.
The latest numbers from the State Board of Elections before Gillespie conceded showed that Warner led with 49 percent of the vote to Gillespie's 48 percent, with Libertarian candidate Robert Sarvis holding 2 percent. Warner's lead reflects roughly 16,000 votes out of more than 2 million.
The outcome of the unexpectedly tight race follows an overall sweep for Republicans, who not only maintained control of the House but also gained a majority in the Senate. Warner's narrow win adds one more voice for the Democrats as the new Senate minority.