A Republican 'Family Values' State Legislator Quits After Having Sex With a Man in His Office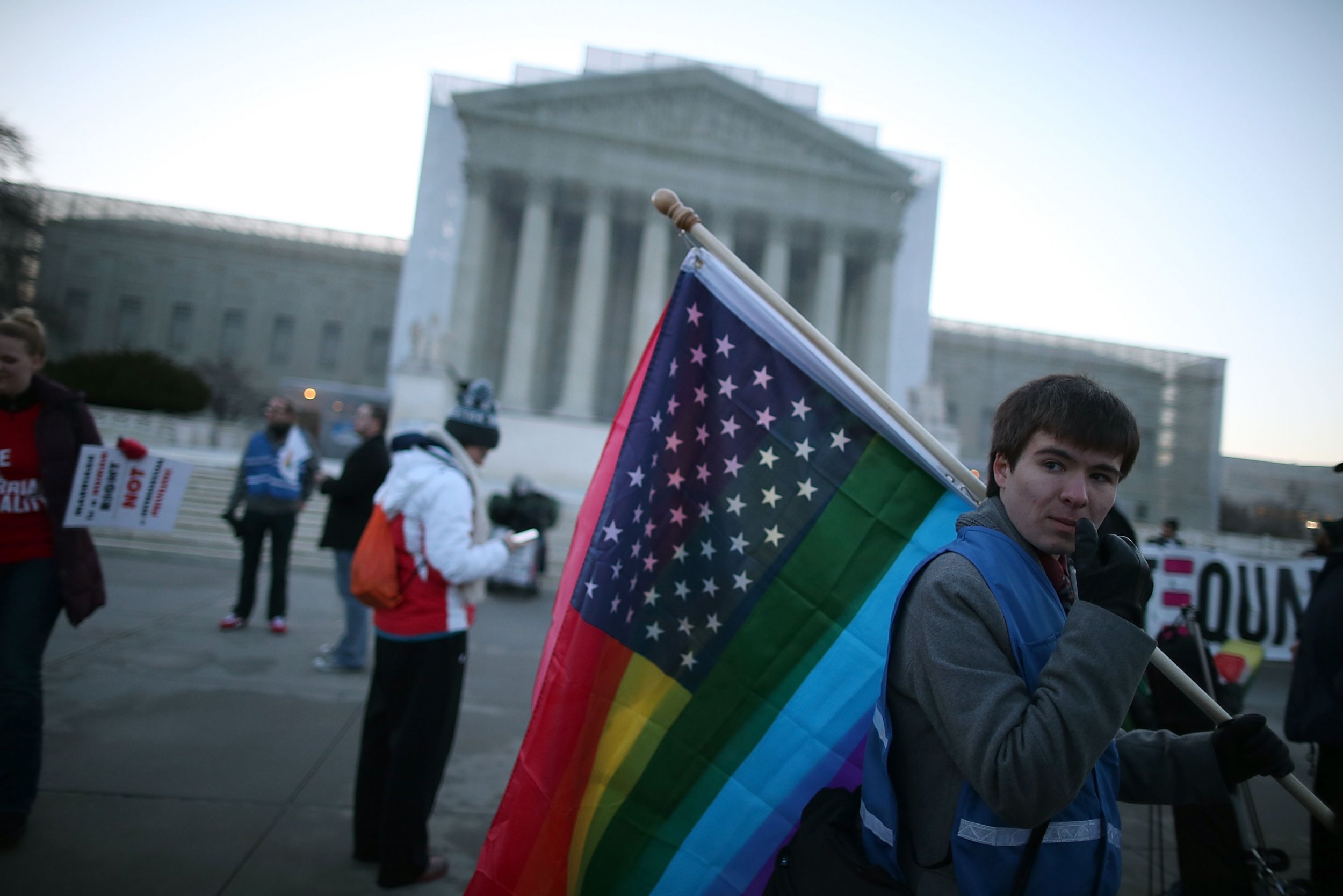 An Ohio Republican state legislator who consistently touts his faith and his anti-LGBT stances resigned this week after being caught having sex with a man in his office.
Representative Wes Goodman, who is married, was reportedly seen by someone who is not a staffer having sex with a man inside his Riffe Center office. The witness told Ohio House Chief of Staff Mike Dittoe of the situation early Tuesday afternoon, according to the Columbus Dispatch.
Dittoe told House Speaker Republican Cliff Rosenberger, who met with Goodman. Shortly after the meeting, Goodman resigned due to "inappropriate conduct."
This comes as a surprise to many constituents, because Goodman has consistently spoken about "natural marriage" being between a man and a woman. His campaign website, which is now offline, outlined his views on family: "Healthy, vibrant, thriving, values-driven families are the source of Ohio's proud history and the key to Ohio's future greatness. The ideals of a loving father and mother, a committed natural marriage, and a caring community are well worth pursuing and protecting."
Goodman's twitter bio describes him as: "Christian. American. Conservative. Republican. Husband to @Beth1027." His tweets are protected and his account is private. His Facebook page has been taken offline.
Rosenberger told cleveland.com that the interaction was between Goodman and a person not employed by the legislature, and that it happened several months ago but was brought to his attention only recently.
"I was alerted to details yesterday afternoon regarding his involvement in inappropriate behavior related to his state office," Rosenberger said in a statement to the Columbus Dispatch. "I met with him later in the day where he acknowledged and confirmed the allegations. It became clear that his resignation was the most appropriate course of action for him, his family, the constituents of the 87th House District and this institution."
There have been no charges or complaints of sexual harassment filed.
Goodman said in a statement to the Columbus Dispatch: "We all bring our own struggles and our own trials into public life. That has been true for me, and I sincerely regret that my actions and choices have kept me from serving my constituents and our state in a way that reflects the best ideals of public service. For those whom I have let down, I'm sorry. As I move onto the next chapter of my life, I sincerely ask for privacy for myself, my family, and my friends."
He is the second state lawmaker in Ohio to resign in the past month after inappropriate actions came to light. Former Republican state Senator Cliff Hite resigned last month after he allegedly made sexual propositions to a state employee multiple times.