Republican Former CEO Fiorina Enters White House Race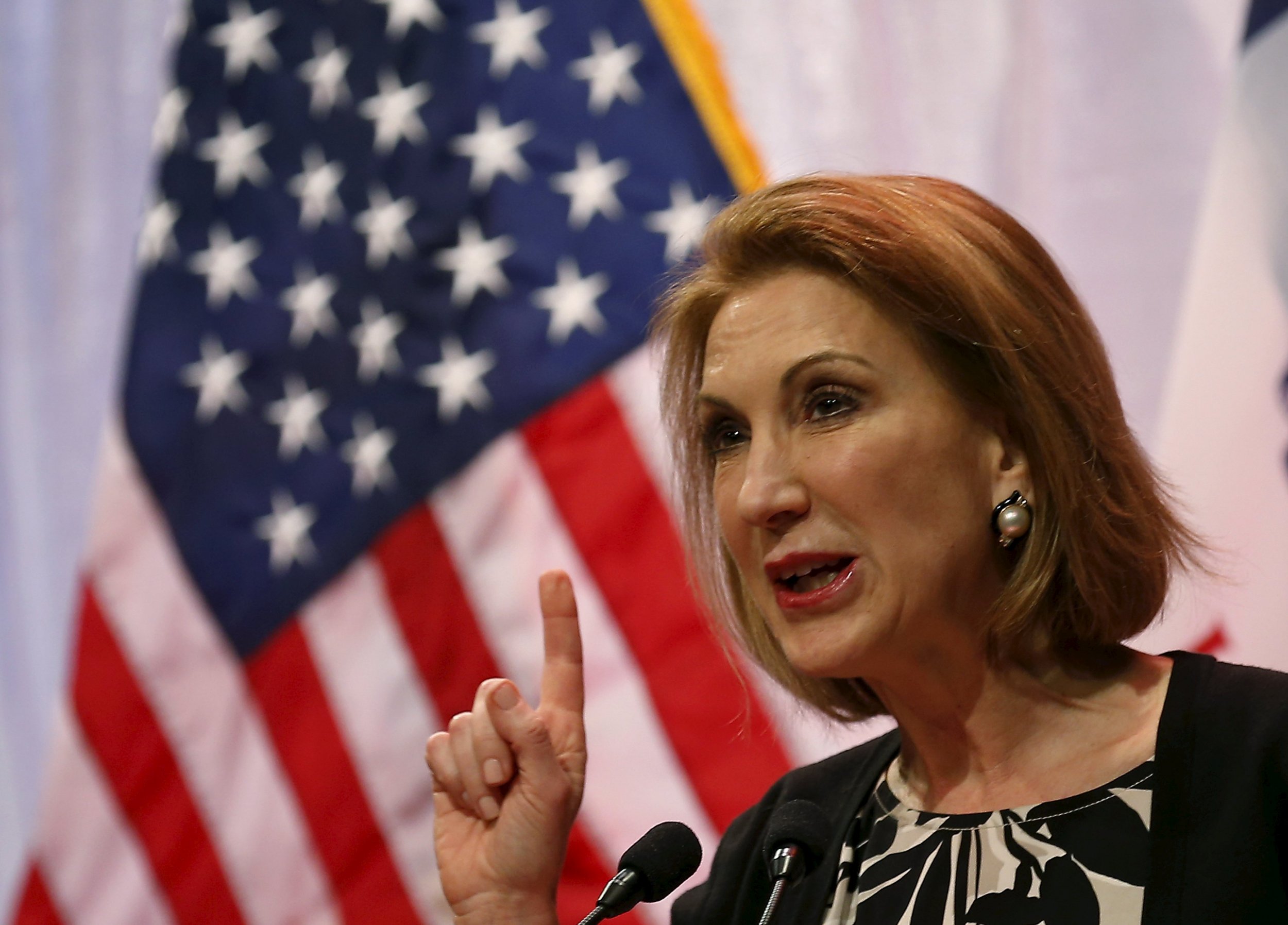 Carly Fiorina, former chief executive officer of Hewlett-Packard, on Monday morning became the first Republican woman candidate to declare her campaign for the presidency in 2016.
"Yes, I am running for president," Fiorina told ABC News' George Stephanopoulos on "Good Morning America." "I think I am the best person for the job."
She said she understands the economy, the world, bureaucracies, technology and executive decision-making, and took aim at former Secretary of State Hillary Clinton. Fiorina recently has said Clinton, who is the only Democratic woman currently running for president, is not trustworthy, has a flawed character and doesn't understand the meaning of leadership.
"I have a lot of admiration for Hillary Clinton, but she clearly is not trustworthy. She has not been transparent about a whole set of things that matter," Fiorina said on Monday, citing allegations against the Democrat for the 2012 attack in Benghazi, Libya, and recent accusations against her for using her personal email account when she served as secretary of state. "All of those issues get to trustworthiness."
Fiorina didn't register the website domain "CarlyFiorina.org." By Monday morning, text on the site read: "I'm using it to tell you how many people she laid off at Hewlett-Packard," followed by hundreds of emoticons. She worked at the company from 1999 until 2005.