Republican governors on Wednesday released a 10-point border security plan as several state leaders gathered near the U.S.-Mexico border in Texas to discuss immigration.
Texas Governor Greg Abbott hosted Republican state leaders in Mission, Texas on Wednesday morning, where officials with the Texas Department of Public Safety held a briefing to share updates on the immigration situation locally. The state leaders were gathering to "discuss action we're taking to secure our border & keep our communities safe," according to a statement Abbott released ahead of the day's meetings.
Shortly before Abbott was expected to lead a press conference alongside his fellow Republican governors, the Republican Governors Association (RGA) released a list of 10 policy ideas that the organization said President Joe Biden could "enact immediately" to address concerns along the border and "protect America."
The 10-point plan begins with a recommendation for the Biden administration to continue enforcing Title 42, an order that former President Donald Trump's administration invoked at the beginning of the coronavirus pandemic to stem the flow of U.S.-bound migrants. The policy framework cited the pandemic as a reason the governors said Title 42 should remain in effect.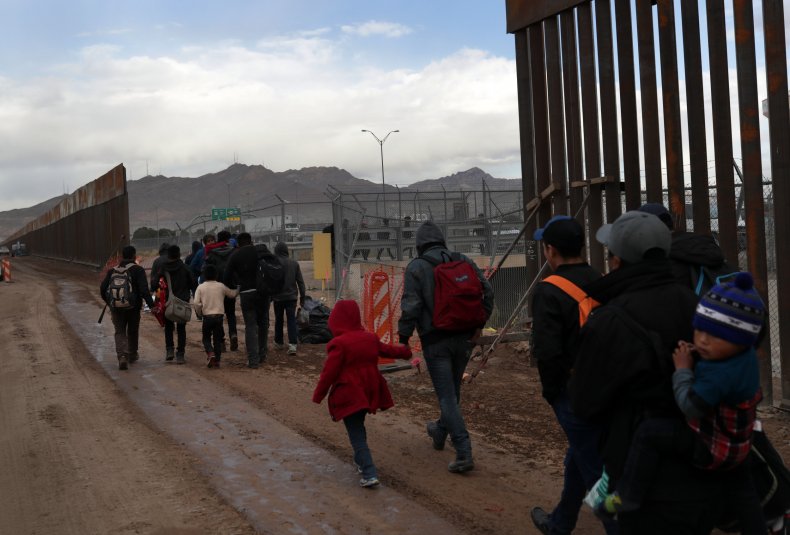 Also included as part of the policy recommendations were ending the strategy known as "catch and release," clearing the backlog of cases pertaining to migrants awaiting decisions on their status in the U.S., deporting known criminals who enter the U.S. illegally, cracking down on human and drug trafficking with federal help, and sending additional federal law enforcement officers to the border to assist with border security efforts.
The governors additionally recommended reinstating other policies established during Trump's administration, including the Migrant Protection Protocols and agreements with Mexico and the "Northern Triangle" countries of El Salvador, Guatemala and Honduras.
"President Biden, Vice President Harris, and Biden Administration officials at every level should state clearly and unequivocally that our country's borders are not open and that migrants seeking economic opportunity should not attempt to abuse or misuse the asylum process," the governors said as part of their ninth policy recommendation.
In a tweet sharing the 10-point framework for addressing border issues, the RGA referenced a letter Abbott and the other Republicans who joined him in Texas on Wednesday sent Biden last month. The September 20 letter, which was signed by 26 Republican governors in all, requested a meeting with Biden to address what they referred to as a "national security crisis" at the border.
"We all agree," Arizona Governor Doug Ducey tweeted from a meeting with his fellow Republican governors in Texas on Wednesday morning. "The federal government needs to do MORE to protect Americans."
Updated 10/06/2021 at 1:03 p.m. ET: This story has been updated with additional information and background.