No American living today has experienced a crisis quite like the threat posed by the coronavirus. This pandemic's economic, public health and societal implications are unique in our history.
It is unsurprising to us that America's governors immediately stepped up and tackled this challenge head-on. As governors continue their efforts to flatten the curve and chart a pathway back to the historic economic prosperity we were experiencing just a few short weeks ago, states with Republican governors who have implemented common-sense fiscal policies are best positioned for a swift and successful rebound.
Just as any individual or family is better able to cope with the financial impact of a sudden illness, job loss or property damage when they have spent responsibly and saved what they could, states that take these steps when times are good are far better positioned to stay solvent when a crisis hits.
This is not a partisan statement—this crisis is bigger than politics. It is simply what the data show us.
Looking back on the Great Recession of the last decade, states with low debt, solid credit ratings, sound budgeting practices and lower tax rates bounced back the fastest. States with high taxes, high spending levels, and large unfunded pension liabilities took the longest to recover.
The strong economic policies favored by Republican governors fall into the former category.
States that diligently squirreled away savings instead of yielding to the temptation to spend every penny have a massive advantage in addressing looming revenue shortfalls. Eighteen of the top 25 states with the healthiest rainy day funds have Republican governors, including 12 of the 18 states with funds equaling more than 10 percent of their total budget in the bank.
States that are deemed a sound investment can borrow at a lower cost. Red states average higher credit ratings than blue states: Eleven states governed by Republicans have gold-standard AAA credit ratings, versus just four states with Democratic governors. The only state in the nation with a negative credit outlook is Illinois, an unfortunate poster child for the chronic fiscal mismanagement plaguing many deep blue states that rely on raising taxes and running up debt to plug budget holes.
States that are already saddled with unmanageable debt levels are hard-pressed to be nimble in a crisis. The five states with the lowest unfunded pension liabilities per capita are governed by Republicans, while four of the five highest are governed by Democrats.
A resurgent private sector will be critical to recovering revenues. Republicans lead seven out of the 10 states with the best business tax climates, and 15 of the top 20 states with the most favorable climate for small businesses and entrepreneurship—a sector hit especially hard by the coronavirus crisis. Last year, businesses in states with Republican governors created over 50,000 more jobs than in states led by Democrats.
There have already been analyses done on the impact of the coronavirus economic crisis that underscore the value of conservative economic policies. A study by analytics firm IHS Markit projects that states led by Democrats will average a greater decline in employment in 2020. The states with the lowest projected job losses—South Dakota, Nebraska, Iowa, Alaska and West Virginia—are all governed by Republicans.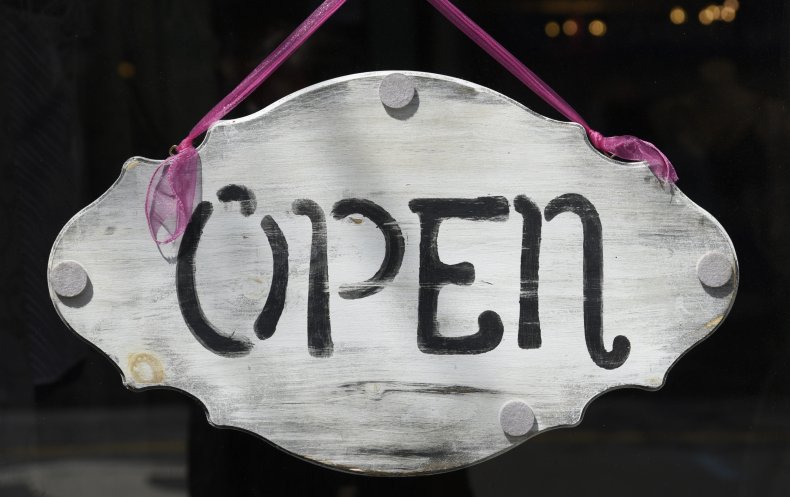 This finding is a logical outgrowth of the efforts Republican chief executives have already taken to lessen the blow to businesses and to taxpayers. Together, Republican governors have reduced regulations in more than 100 different areas to aid their coronavirus responses, including easing access to telemedicine and tele-pharmacy services, allowing more medical professionals to provide more services, extending or waiving deadlines for licenses, registrations and permits, and easing restrictions on alcohol sales for restaurants and bars (unsurprisingly, a particularly popular policy).
While government must take the lead in a crisis, there is also a vital role for private sector innovators to partner with the public sector. American companies have made incredible strides in areas like PPE production, testing and treatment development, virtual education and broadband expansion. Look to Republican governors to harness that ingenuity and make permanent improvements to strengthen job creators and support innovation.
All governors undoubtedly want to get people back to work, businesses back to creating jobs and revenue back to providing services for their citizens as soon as is safely possible. And, to be sure, we have seen numerous examples of strong bipartisan leadership throughout the coronavirus crisis. By enacting sound fiscal management, pro-growth policies and common-sense conservative reforms in good times, Republican governors have put their states and citizens on a speedier pathway to renewed prosperity.
Haley Barbour served as governor of Mississippi from 2004 to 2012. Susana Martinez served as governor of New Mexico from 2011 to 2019. Scott Walker served as governor of Wisconsin from 2011 to 2019.
The views expressed in this article are the writers' own.​​​​​