Republican Governors Vow to Fight Biden's Vaccine Mandates
Several Republican governors are promising to take legal action against President Joe Biden after his administration Thursday reversed its stance on mandates for the COVID-19 vaccination.
Although the Biden administration previously said it was the job of the private sector to require vaccinations, the president announced that all federal employees would have to get the shot or risk losing their jobs. Republican governors from across the U.S. are vowing to fight the vaccine mandates in court.
"I will pursue every legal option available to the state of Georgia to stop this blatantly unlawful overreach by the Biden administration," Georgia Gov. Brian Kemp tweeted.
Kemp also retweeted a clip of Biden's speech, in which the president said that if governors won't help end the pandemic, Biden would use presidential powers to get them out of the way. Kemp added another tweet that read, "Joe Biden talks tougher to our nation's governors than he does the Taliban."
Arizona Gov. Doug Ducey said the mandates were an overstep that infringes on personal freedoms. He also criticized the administration's plans to fine businesses—with 100 employees or more—$14,000 if every employee is not tested or vaccinated, with the exemption of the United States Postal Service.
"Maybe it's because they realize this is pure government overreach. Maybe it's because they realize this will only make workforce shortages worse. Or maybe it's simply a case of "rules for thee, not for me." It's hypocrisy and Arizona will not stand for it," Ducey tweeted.
Oklahoma Gov. Kevin Sitt echoed Ducey's comments, saying it's not the role of the government to dictate what private businesses can do. He added that as long as he is governor, there will be no government vaccine mandates in the panhandle state.
Sitt plans to fight back against the Biden administration. South Dakota Gov. Kristi Noem tweeted that her legal team was also considering a lawsuit.
Texas Gov. Greg Abbott issued an executive order "protecting Texans' right to choose" whether they get the COVID vaccine, and Abbott added it to the special session agenda. Abbott said that Texas is already working to halt the "power grab."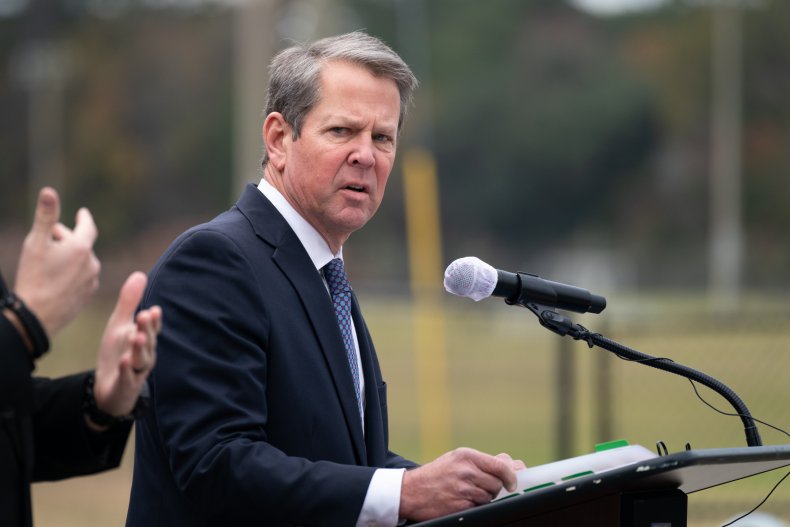 North Dakota Gov. Doug Burgum tweeted that safe, effective vaccines are the best tool for preserving hospital capacity and ensuring access to care, but that forcing a vaccine mandate on private employers isn't the role of the state or federal government.
"President Biden's misguided plan steers our country down a dangerous path away from states' rights and the freedom of private businesses to make their own decisions on vaccinations. We stand opposed to this blatant federal overreach,"Burgum said.
In July, White House Press Secretary Jen Psaki said that issuing vaccine mandates were "not the role of the federal government."
By Thursday, however, the administration's new stance involves a six-step plan that would have the Labor Department issue an emergency rule to require all private employers with 100 or more workers to mandate vaccines or require weekly testing. The mandate would also force all federal employees to get vaccinated within the next 75 days.
"The path ahead, even with the delta variant, is not nearly as bad as last winter," Biden said. "But what makes it incredibly more frustrating is we have the tools to combat COVID-19, and a distinct minority of Americans, supported by a distinct minority of elected officials, are keeping us from turning the corner. These pandemics politics that I referred to are making people sick."
Newsweek reached out to the White House for comment.