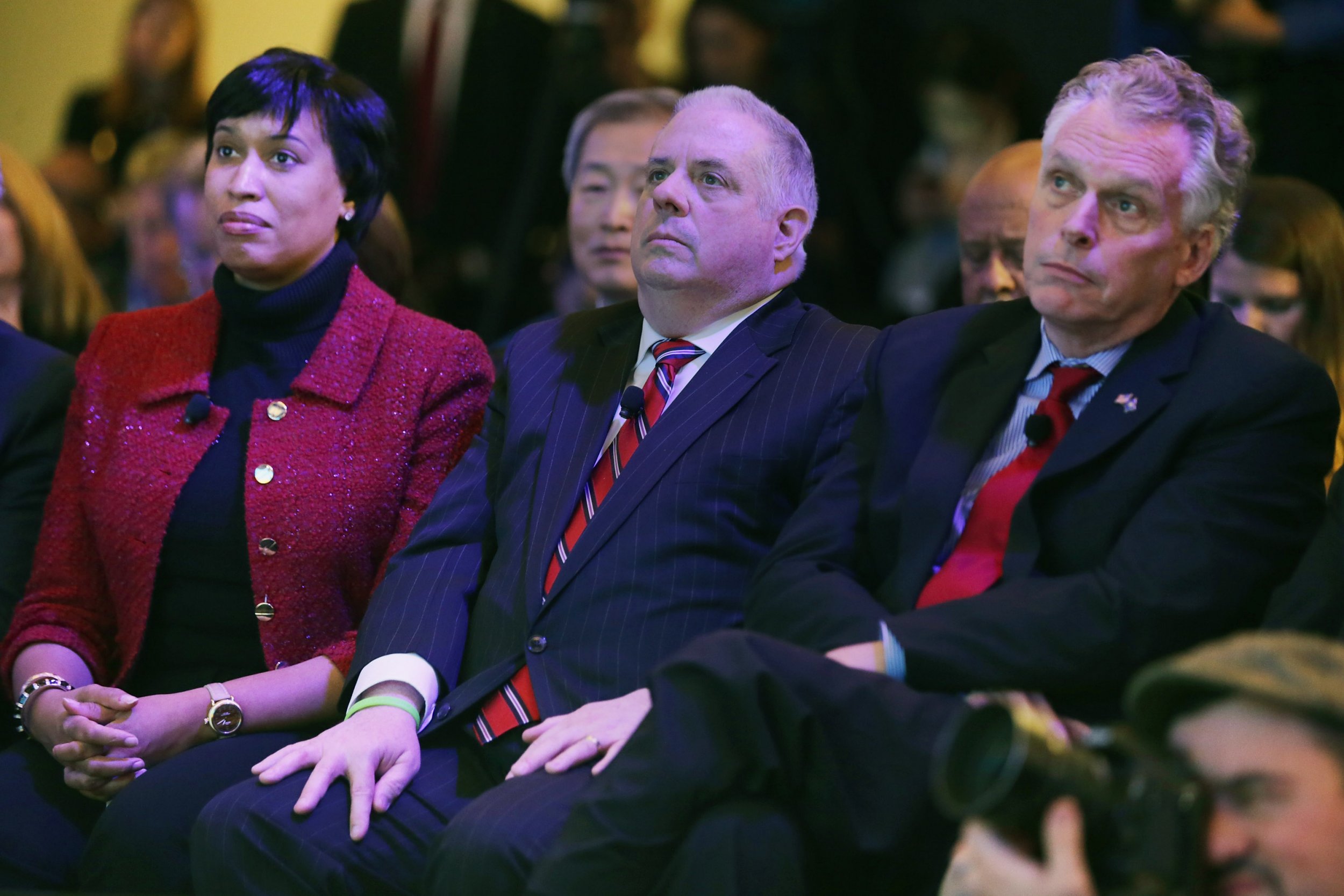 The two most popular U.S. governors — both Republicans — don't hold back when criticizing President Donald Trump.
According to the latest Morning Consult poll, No. 1 Massachusetts Gov. Charlie Baker and No. 2 Maryland Gov. Larry Hogan lead a list of nine governors who are all Republican as the most popular in the country.
However, for the first time since 2016, a Democratic governor, David Ige of Hawaii placed in the top 10.
The Governor Approval Ratings are based on 416,841 surveys conducted across the nation with registered voters between October 1, 2018 and December 31, 2018, according to Morning Consult.
As a result, Ige's top-10 showing is the first for Democrats since 2016, when Gov. Steve Bullock of Montana, Gov. Andrew Cuomo of New York and Jack Markell of Delaware all made the list, The Hill reported.
When Baker was asked to describe the president in three worlds last November during a gubernatorial debate, he minced no words, according to The Hill.
"Only three," he said. "Outrageous. Disgraceful. And a divider."
Baker is a Republican governor in a blue state. He received a 72 percent approval rating, a jump of three percentage points since the last Morning Consult survey last July. The results rank him at the top of the poll for the eighth-straight quarter.
Last June, according to The Hill, Baker protested Trump's move to separate hundreds of migrant families at the border as part of the president's zero tolerance policy.
In protest, Baker countered, canceling the deployment of Massachusetts National Guard troops to the border that same month.
Hogan, too, pulled Maryland's National Guard helicopter and its four crew members from New Mexico as a protest against the president's actions.
Also a Republican in a blue state, Hogan drew the No. 2 slot on the list because he received 68 percent of his state's registered voter support. Hogan's status remained unchanged from the July poll.
Incumbent Hogan convinced enough Maryland Democrats to cross party lines in favor of four more years of moderate Republican leadership, reported American University Radio last November.
Hogan defeated Democratic challenger Ben Jealous, 56 to 43 percent, at the polls, and won in 21 of Maryland's 24 counties.
Baker, a pro-choice, pro-Everytown for Gun Safety Republican, "easily" won re-election when he defeated Democrat Jay Gonzalez to secure a second term in office, reported The Washington Times.
Baker has also announced publicly that he did not vote for Trump in the 2016 presidential election.
In a Boston Globe interview prior to the gubernatorial election last November, Baker vehemently defended himself against critics who say he hasn't responded to the president with enough force.
"My answer to this is yes [I have]," Baker told the Globe at the time. "My job is to be effective as well as forceful, and in instances where we thought it made sense to come together with others to express our vehement disagreement either with the rhetoric or policies of the administration, we have."