Hours before President Donald Trump delivered a speech about immigration, a conservative group released a video featuring former President Ronald Reagan that criticized the president's push for a border wall.
The Becoming American Initiative, a conservative nonprofit that advocates for legal immigration reform, released the video on YouTube Tuesday. The 30-second commercial was a montage of clips of immigrants over the years and Reagan's 1980 speech at Liberty State Park in Jersey City, New Jersey.
Standing before a podium, Reagan, who was campaigning for president at the time, called Ellis Island the "Golden Door" and explained that millions of men and women passed through it, coming to America to work. During the speech, he acknowledged many immigrants came to America under harrowing conditions and highlighted contributions they made to the country.
"They didn't ask what this country could do for them but what they could do to make this refuge the greatest home of freedom in history," Reagan said.
The speech, which lasted about 20 minutes, occurred about 40 years before Trump began campaigning but referenced a familiar tagline for people today. The Becoming American Initiative concluded the video with a message about Trump's campaign slogan.
"Let us pledge to each other...that we can...make America great again," Reagan's comments in the video concluded.
The final frame of the video was white writing on a black background that said, "We don't need a wall. We need a functioning government."
Along with being available for viewers to watch on YouTube, the ad will also run on ABC in Washington D.C., and on 10 stations in Texas before Trump delivers his immigration speech. He's scheduled to begin his address at 9 p.m. EST on Tuesday.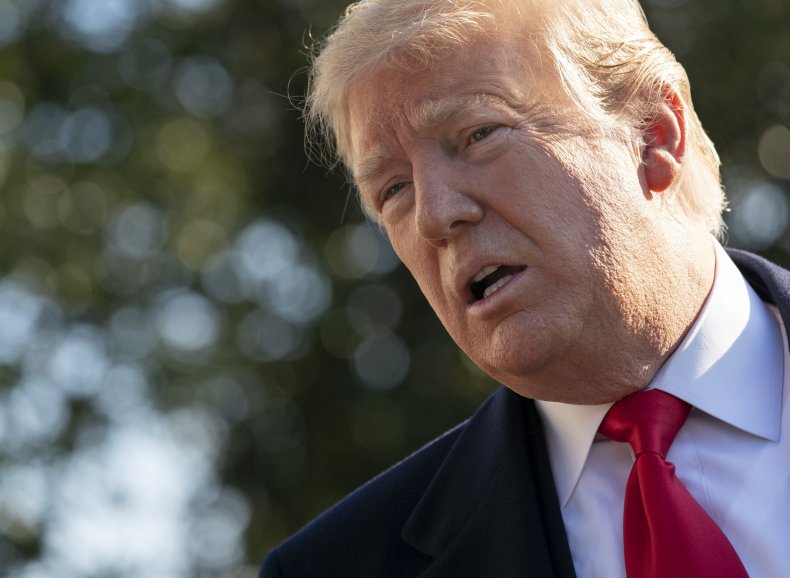 Linda Chavez, the director of the Becoming American Initiative, said Trump needs to give up the "divisive and distracting issue of a border wall." Instead, Chavez said, the president should focus his attention on uniting the country and tackling pressing issues, beginning with reopening the government and recognizing the value that immigrants bring to America.
"While border security is important, a border wall would have no effect on flows of economic migrants, asylum seekers, and illicit drugs," Chavez said. "President Trump should fall in line with the proud conservative tradition of welcoming immigrants to share in the American Dream."
If the president doesn't align himself with what Chavez claimed to be the traditions of conservatives with regard to immigrants, she said he "threatens Republican electoral prospects for the long term."
Trump's speech will occur in the midst of a government shutdown that's largely been caused by Democrats and Republicans being unable to agree on funding for the president's border wall. House Majority Leader Nancy Pelosi described a border wall as an "immorality," so it's unclear if Trump's speech will be enough to persuade Democrats to include his requested $5.7 billion funding in a spending package.