Republican Holocaust Denier Wins More Than 25 Percent of Vote in Midterm Election Illinois House Race
A Republican candidate who has called the Holocaust, "the biggest, blackest lie in history" was soundly defeated in his battle for a House seat representing Illinois on Tuesday night but not before garnering more than a quarter of the vote. Arthur Jones lost his battle for Illinois' 3rd Congressional District to Democrat Daniel Lipinski, however he garnered more than 56,000 votes, 26.5 percent, with 99 percent of votes in, according to The New York Times.
Jones was disavowed by the Republican Party, but they failed to keep him off the ballot. The 70-year-old had run for election several times in the past but this was the first time he made it to a general election after running unopposed and garnering 20,681 votes in the Republican primary in March.
His opponent largely declined to address Jones head on during the campaign, avoiding giving his opponent any further opportunity to "spew his hatred," according to the Chicago Tribune. Lipinksi did not address Jones in a statement following his victory.
"Voters want more of my commonsense leadership that produces results for the district and our country," he said. "People will always have disagreements, but I believe we all agree on making America a better place today and for future generations."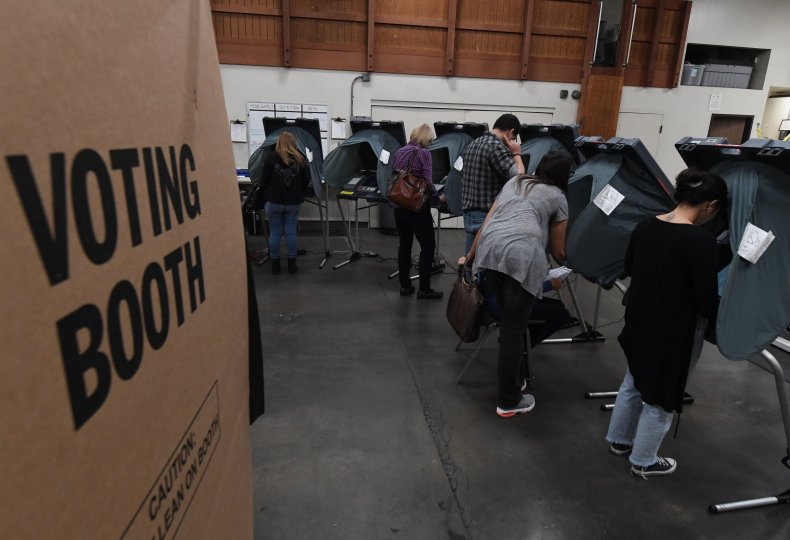 Jones has not tried to hide his bigotry, including penning a long post on his campaign website detailing his false claims that the genocide of six million Jews by the Nazis was fabricated.
"The idea that 'six million Jews' were killed by the National Socialist government of Germany, in World War II, is the biggest, blackest, lie in history," he wrote.
Jones goes on to falsely assert that the Holocaust is "quite a racket" and calls survivors "liars."
In an interview with the Chicago Tribune earlier this year, Jones insisted that "there's more to me than being a denier of the Holocaust. I'm an American patriot," he added.
A former leader of the American Nazi Party, Jones claimed at the time that he would make it to Washington if he received the backing of the Republican establishment, saying he had a "winning platform." At no time, though, did he attempt to shy away from being a neo-Nazi.
"If I really believed the Holocaust had taken place, I wouldn't have joined the Nazi Party," he explained.