Republican Huckabee Quits Fox News as He Considers 2016 White House Bid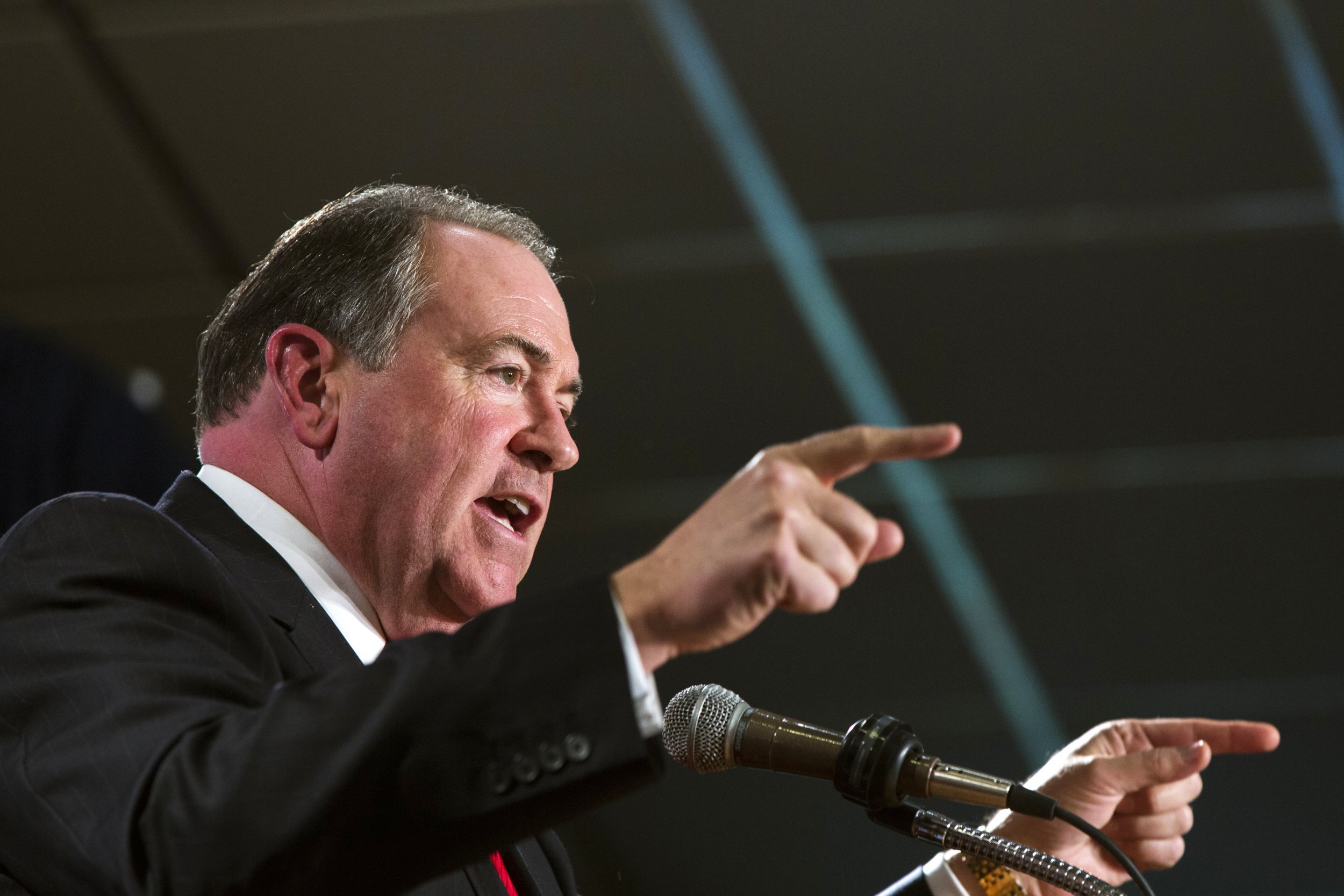 Former Arkansas Governor Mike Huckabee said on Saturday that he was leaving his weekly Fox News show so he can explore a 2016 presidential bid.
Huckabee, who vied for the Republican presidential nomination in 2008, announced his decision to leave the show on Facebook, then bid his viewers farewell on his final show Saturday night.
"I'm not going to make a decision about running until late in the spring of 2015, but the continued (political) chatter has put Fox News in a position that just isn't fair to them," Huckabee said on his show.
Fox News has previously ended contracts with national figures considering presidential campaigns, including former U.S. Senator Rick Santorum of Pennsylvania and former Speaker of the House Newt Gingrich in 2011.
"The honorable thing to do at this point is to end my tenure here at Fox, so I can openly talk with potential donors and supporters and gauge support," Huckabee said on Facebook.
"So as we say in television, stay tuned!" he added.
Huckabee's show, "Huckabee," had been on air for over six years.
The former pastor, who remains popular among conservative evangelical Christian voters, has been in the middle of the Republican pack in preliminary national opinion polls.
During the 2008 Republican nominating contest, he briefly enjoyed frontrunner status. He chose not to run for the White House in 2012.
Huckabee, governor of Arkansas from 1996 to 2007, is set to release a book titled, "God, Guns, Grits, and Gravy" later in January. He spent part of late 2014 shoring up his foreign policy credentials with a European trip.
Should he pursue a White House bid, Huckabee would join former Florida Governor Jeb Bush as a major Republican name considering a run. No other likely contender has announced his or her plans, but the party's field is expected to be wide and varied as Republicans look to replace Democrat Barack Obama.
Huckabee's popularity with evangelical Christians and conservatives could complicate the plans of likely rivals like Santorum and U.S. Senator Ted Cruz of Texas. Huckabee's announcement could push up the campaign timelines of other possible contenders.
The likely Republican field also features a handful of current governors, including New Jersey's Chris Christie, Texas' Rick Perry, and Wisconsin's Scott Walker, and sitting senators like Cruz, Florida's Marco Rubio, and Kentucky's Rand Paul.
The Democratic frontrunner, former Secretary of State Hillary Clinton, has yet to announce her plans.