Republican Presidential Candidate Joe Walsh Slams Conservative Media Hosts' Lies About Trump: 'That's So Dangerous'
Republican presidential candidate Joe Walsh slammed GOP lawmakers and conservative media hosts for defending President Donald Trump's lies, arguing that Americans who listen to opinion shows "are being lied to and manipulated every day when it comes to impeachment."
Walsh has a first-hand perspective to back up his argument. The former Republican congressman had his own conservative talk radio program, The Joe Walsh Show, canceled by his syndicator in September after he announced his presidential campaign against Trump.
"Those people who listen to the opinion shows on Fox, and those people who listen to my former world – conservative talk radio – they have no clue," Walsh said during an interview with CNN's Reliable Sources on Sunday. "Because they're being told every day [Trump's] done nothing wrong. They're being told every day ... it's the deep state and it's Hillary [Clinton]. They're being bombarded by that every day," he argued.
"That's so dangerous," the Republican politician warned, shaking his head.
The former congressman argued that most Republican lawmakers in Congress share his perspective but are too afraid to raise their concerns about Trump. He said they instead defend the president because they are afraid of losing their reelection campaigns.
"This is an absolute shame and I think you've got to call it out for what it is," Walsh said. "The Americans who listen to Fox News and conservative talk radio are being lied to and manipulated every day when it comes to impeachment." The politician said that he personally "got pressure every day" to speak positively of Trump when he hosted his radio show.
Polls by Pew Research and Gallup conducted last month showed that the majority of Americans approve of the Democratic-led impeachment inquiry against Trump. The Gallup poll found that a slight majority also supported the president's removal from office. At the same time, the polls showed a steep divide between Democrats and Republicans, with the vast majority of GOP voters continuing to back the president. Gallup found that the majority of independents believed Trump should be impeached and removed, however.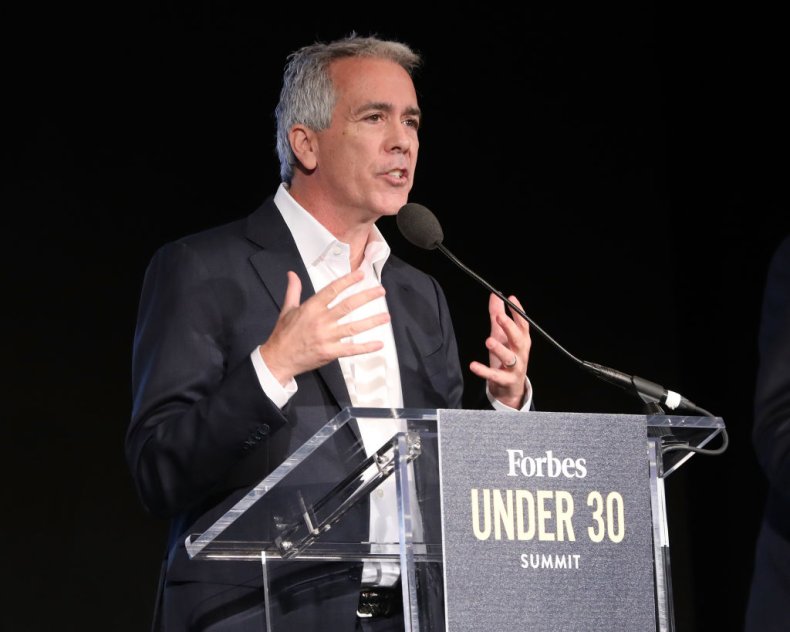 In addition to Walsh, two other Republicans have launched campaigns to challenge Trump for their party's 2020 presidential nomination. Former Massachusetts Governor Bill Weld and former South Carolina Governor Mark Sanford have both thrown their hat in the ring, criticizing Trump for abandoning Republican values and dividing the country.
Trump has dubbed his Republican challengers as "the three stooges," dismissing them altogether. The Republican party's of several states – including Arizona, Kansas, South Carolina and Nevada – have decided to forego holding primaries altogether, giving Trump's GOP challengers an even more uphill battle for the nomination. A poll conducted by the Economist and YouGov at the end of October showed Trump winning his party's nomination by a massive margin, with the president polling at 85 percent compared to Sanford's 3 percent, Weld's 2 percent, and Walsh's 1 percent.