Republican John Kasich Says Senate Healthcare Bill Means Choosing Between Children, Disabled People And The Elderly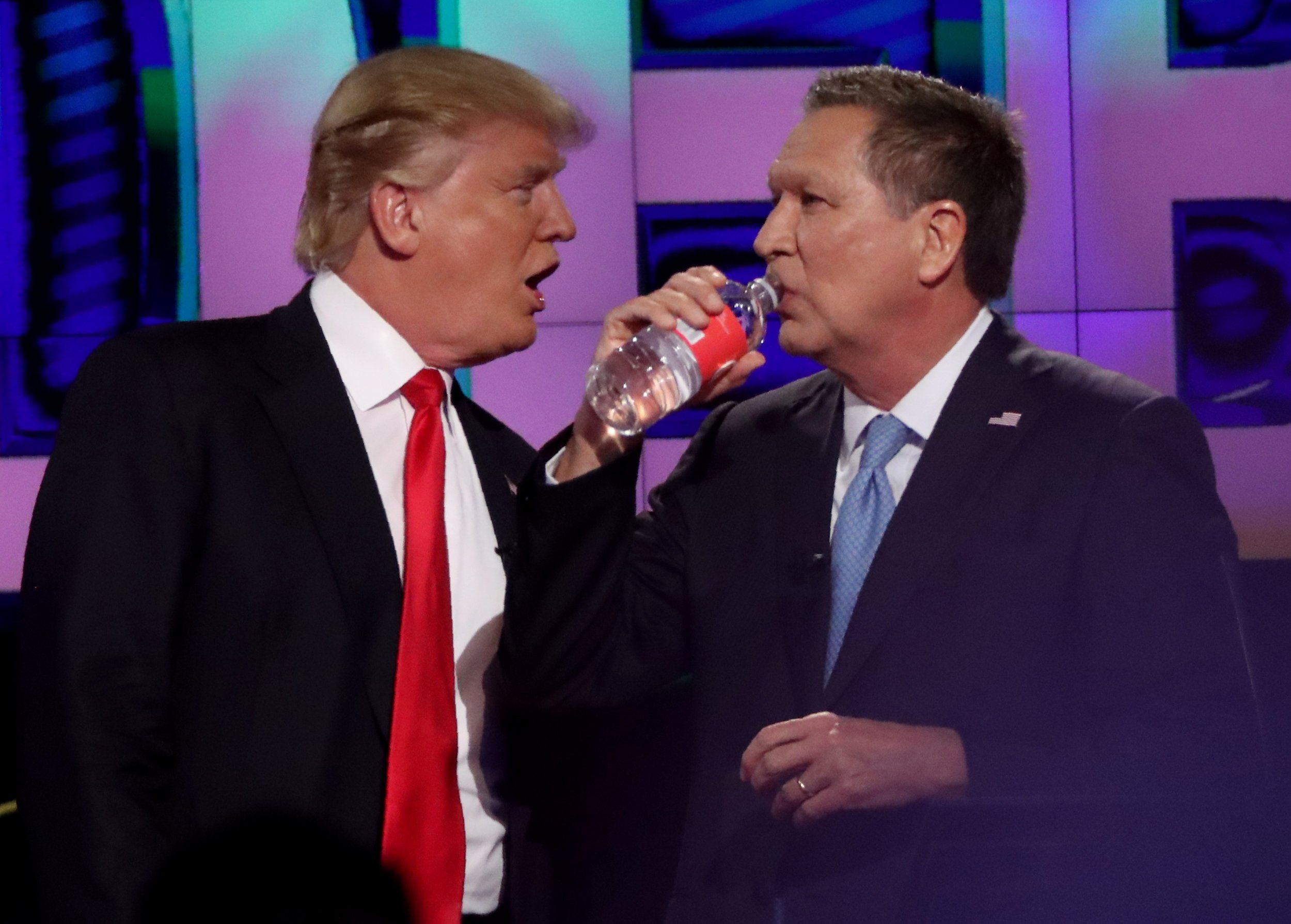 A Republican governor has hit out at the GOP healthcare bill as it stands, suggesting the current attempt to repeal Obamacare means a choice between children, the elderly or disabled people.
Ohio governor John Kasich commented in an interview with ABC's This Week that he was not happy with the legislation in its current form, aligning himself with a number of GOP senators who are prepared to push back against the bill.
"If you cut $750 billion out of Medicaid, and in the out years you basically starve the program, we have to choose between children, seniors, the disabled, the addicted, the mentally ill," Kasich told ABC News host Martha Raddatz.
However, Kasich did not say he was opposed to repealing and replacing Obamacare, which he argued needed to change.
"Obamacare needs to be significantly reformed," he said. "There's nobody that I talk to, either side of the aisle, and the Democrats side, that doesn't think there has to be some significant changes. The exchange is weak. It could fall apart. It could collapse."
But discussions over what should replace Obamacare have proved to be trickier than President Donald Trump perhaps imagined, with at least five Republicans stating they would oppose the Senate bill when it was released on June 22.
As such, a vote on the matter was delayed until after the July 4 recess, although it has become clear there will need to be some concessions from the GOP on the bill as it stands if it is to garner the backing of Republicans and any Democrat senators.
"I've talked to people on both sides of the aisle about this, Republicans and Democrats, I hate saying both sides of the aisle, it makes me like a Washington insider, but when you talk to them, there is sort of in the back of their mind a sense that ultimately they're going to have to figure this out," Kasich told This Week.
"But right now they don't want to concede anything. One party doesn't want to concede anything to the other party because maybe it'll make the bill less, you know, less conservative. The other party wants the other party to kind of, you know, put their face down in the dirt and say, we failed. I mean, it's silly," he added.