Republican Josh Mandel's Hometown Paper Warns He'll Lie His Way Through Senate Campaign
Ohio Republican Josh Mandel's hometown newspaper has warned the public that he'll lie his way through his campaign for the U.S. Senate in 2022 to garner attention from the press.
Mandel, 43, a former Ohio state Treasurer and Marine veteran, announced his run for the state's open seat to replace retiring Senator Rob Portman earlier this month. The campaign will be Mandel's third run for the Senate. In 2012, the Republican lost to Democratic Senator Sherrod Brown and in 2018, he prematurely ended his campaign due to family health issues.
On Saturday, Chris Quinn, the editor of cleveland.com and The Plain Dealer, explained that the paper will not cover Mandel in the same way as other candidates because of his alleged tendency to "not tell the truth" when delivering political statements.
"Usually with political campaigns, we cover where the candidates stand on various issues and report what they say," he wrote. "The issue is that Mandel has a history of not telling the truth when he campaigns—he was our PolitiFact Ohio 'Pants on Fire' champion during his first run for Senate because of the whoppers he told."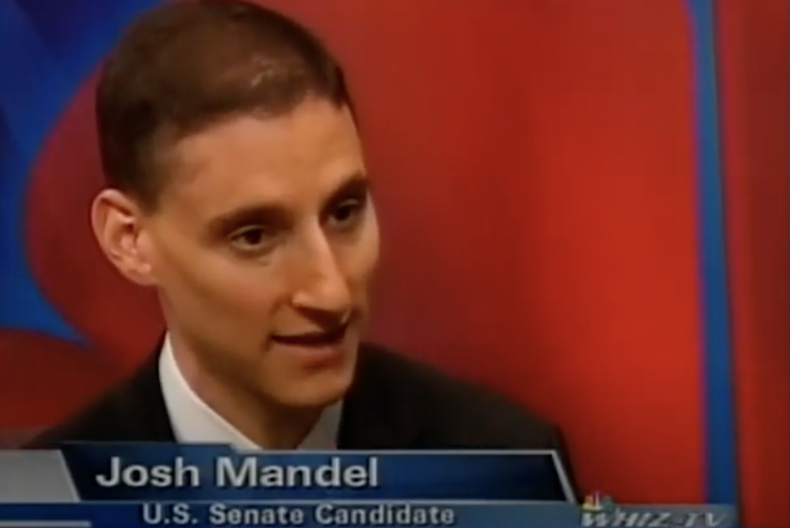 Quinn added: "More recently, he is given to irresponsible and potentially dangerous statements on social media. He's proven himself to be a candidate who will say just about anything if it means getting his name in the news. We have not dealt with a candidate like this on the state level previously."
In a statement announcing his run, Mandel said he decided to launch another bid after he became motivated by the "sham" Democratic impeachment proceedings against former president Donald Trump. The Republican candidate also threw his support behind the ex-president's America First Agenda and indicated that he will focus his political efforts on taking down the establishment.
"If I was a United States senator, I would have been standing with Sen. Ted Cruz and Sen. Rick Scott in holding up the certification of the election," Mandel said.
Quinn noted that the editors of the local paper "suspected" that Mandel would seize on other states abolishing mask requirements to urge Ohio Governor Mike DeWine to follow suit. "He did exactly that, in scornful, condescending tones," Quinn said. "He attacked a fellow Republican with solid conservative credentials, a Republican who respects science over fringe theories."
After taking time to consider how to cover Mandel fairly for a local audience, Quinn said, "We ultimately decided not to write about Mandel's call for DeWine to lift his coronavirus restrictions."
"Mandel is pretty much a nobody right now, a nobody begging for people to notice his Tweets a year ahead of the Senate primary. Just because he makes outrageous, dangerous statements doesn't mean it is news," he added.
Newsweek reached out to Mandel for comment.