Republican Judge Loses Election, Releases Juvenile Defendants Because That's 'What the Voters Wanted'
A Texas judge has sparked outrage over his decision to release nearly every juvenile defendant who appeared before him on Wednesday after losing a re-election bid.
Judge Glenn Devlin, a Republican juvenile court judge in Harris County, Texas, simply asked defendants whether they planned to "go out and murder anybody," after learning he had lost his re-election bid, public defender Steve Halpert told KTRK-TV.
"If the juvenile said 'no,' they were released," Halpert said.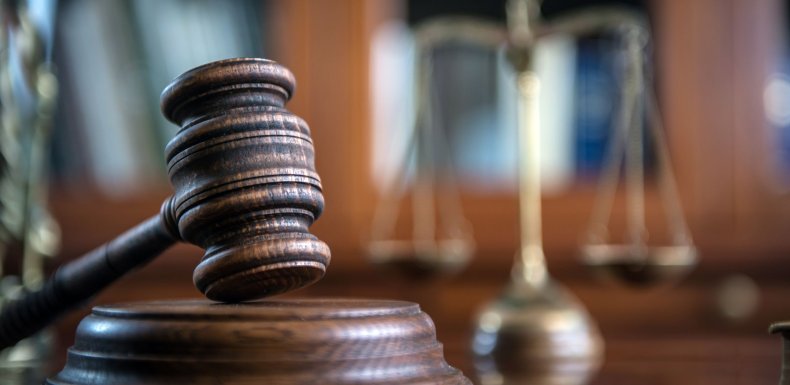 Ultimately, as many as 10 to 12 juveniles, including Halpert's own client, were released by Devlin. Many were accused of violent crimes.
Halpert said Devlin had made the comment "this is obviously what the voters wanted," after releasing the young defendants.
With all three juvenile judges in Devlin's county losing to the Democrats on Tuesday, Halpert interpreted Devlin's comments as having "an implication [that] by electing all Democratic judges, there's this belief that Democratic judges are going to be soft on crime."
After news emerged of the incident, District Attorney Kim Ogg slammed the Republican judge's actions, saying they "endanger the public."
"We oppose the wholesale release of violent offenders at any age," Ogg said.
According to The Houston Chronicle, the released youths' cases will be heard again, once the Democrat who defeated Devlin on Tuesday, Natalia Oakes, takes the job in January.
The ACLU of Texas has called on the Texas Commission on Judicial Conduct to investigate Devlin "for violating the canons of judicial conduct."
"Judge Devlin's mass release of children...without any apparent concern for the children's safety or for ensuring that they are released to their parents, proves his detachment from the needs of each child," Sharon Watkins Jones, director of political strategies for the ACLU of Texas, said in a statement published online. "Reducing mass incarceration and addressing racial disparities requires judges to look at people as individuals."
"It is improper for a judge to make orders motivated by partisan interests or in spite as a result of his political loss," Watkins Jones said.
The ACLU said Devlin had been "one of two Harris County judicial judges responsible for sending 1 in 5 of all children sentenced to state juvenile detention centers" before going on his Wednesday release spree.