GOP's Kevin McCarthy: You Have 'Better Chance at Getting Fair Justice System in China' Than With Pelosi Probe
Republican House Minority Leader Kevin McCarthy attacked the Democrats' fast-moving impeachment inquiry against Donald Trump, claiming that the president would somehow be treated more fairly by the justice system in China.
"You have a better chance of getting a fair justice system in China than you do in Speaker [Nancy] Pelosi's movement here inside the House [of Representatives]," said McCarthy, who represents California's 23rd District, in a Wednesday interview with the Fox News morning show Fox & Friends.
Pelosi, the top Democrat in Washington and a representative from California's 5th District, has faced criticism from Trump supporters for not holding a formal vote on launching the impeachment inquiry. Constitutionally, a formal vote is not required, but Republicans argue the decision goes against recent precedent.
"They have a known liar, Adam 'Shift' [Schiff]," McCarthy continued, attacking the Democratic representative from California's 28th District. Schiff chairs the House Intelligence Committee and has been integral in leading the panel's investigations of the president. "He's the Americans' window into their attempt to remove this president," the GOP lawmaker said.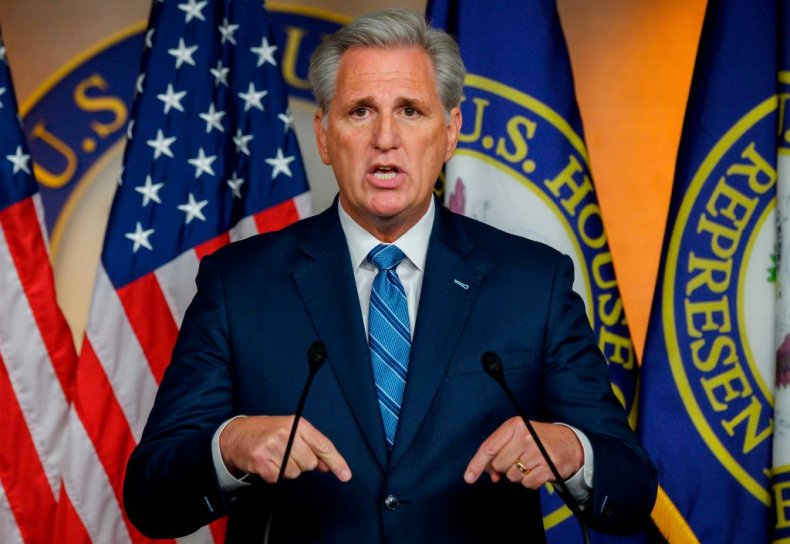 Trump and his supporters have repeatedly argued that the impeachment inquiry is overtly "partisan" and a "witch hunt." However, several prominent Republicans have criticized the president's actions regarding Ukraine, which led to the impeachment effort. Several GOP lawmakers have also expressed support for probing the allegations against the president, while stopping short of endorsing the term "impeachment inquiry."
The president and his loyalists have tried to discredit the Democratic-led probe as unfair, arguing falsely that Pelosi is moving forward with the inquiry without following legal requirements. White House lawyer Pat Cipollone included a misleading claim in his letter to Democrats last week, in which the Trump administration refused to cooperate with the inquiry.
"In the history of our nation, the House of Representatives has never attempted to launch an impeachment inquiry against the President without a majority of the House taking political accountability for that decision by voting to authorize such a dramatic constitutional step," he wrote.
While formal votes were taken to launch inquiries against former Presidents Bill Clinton and Richard Nixon, this is not actually required by House rules or the Constitution.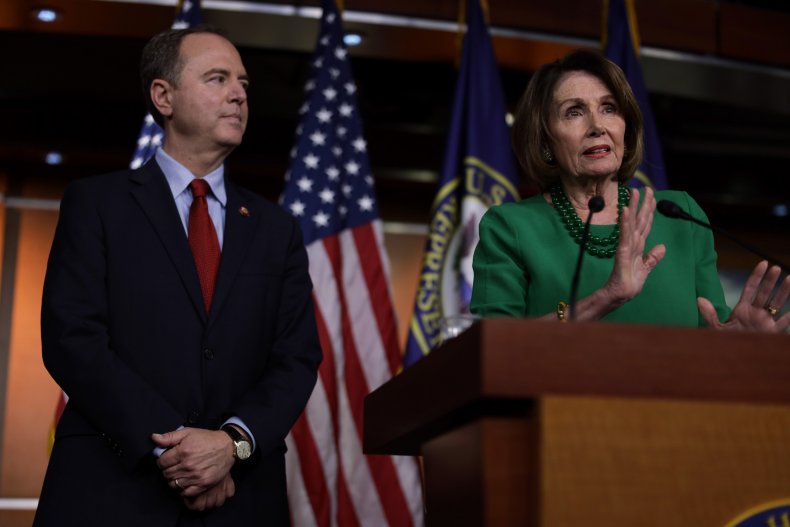 Republicans have also claimed inaccurately that Democrats are conducting the inquiry through the House Intelligence Committee, arguing that this goes against precedent and that the inquiry should go through the House Judiciary Committee. However, Pelosi has actually instructed all committees looking into impeachable offenses to transfer their findings to the Judiciary Committee. Additionally, there is no rule specifying that impeachment inquiries should be carried out by a particular committee.
"There's no requirement in the Constitution that the House do anything specific, in any order, prior to voting to approve articles of impeachment," Stephen Vladeck, a constitutional law professor at the University of Texas, told The New York Times.